My wife and I have been married for almost 8 years now, and were in a committed relationship with each other for about 7 before that. I mentioned this to one of my friends the other day, and she almost immediately said, "Wow! Your marriage should be my relationship goal. You're both so happy and perfect for each other. And I don't think I've ever seen you argue."
I almost chuckled as I heard this. I wasn't aware that people were observing us. But yes, they were. And we've been fortunate enough to be 'caught' at the right moments. Don't get me wrong – my wife and I are very happy indeed. But it wasn't always the case. Over the past 14-odd years, my wife and I have had some really 'dark and testing' times. Times when we just weren't sure if things would work out, we just couldn't agree to disagree or discussions resulted in lots of yelling, and sometimes, even storming out of the house.
No, we're not proud of it. But neither are we ashamed. Because all of these contribute towards the kind of marriage that we've successfully built. The ugly truth is that 'successful marriages' always come with some heavy baggage, because they involve two different people, not one collective entity.
Related reading: The trick to a happy, joyful marriage
In any book about relationships and marriage you'll see advice on 'The secrets to a long and healthy marriage'. Tips include quaint fairy-tale ideals such as:
– cuddle at every opportunity
– do everything together
– don't go to bed without resolving an argument, and so on.
I call them myths; and even if they work once, they may not work all the time. Every relationship is different and comes with its own challenges. As anyone will tell you, there are no perfect recipes for happily ever afters either.
I'd like to tell you what really worked for us.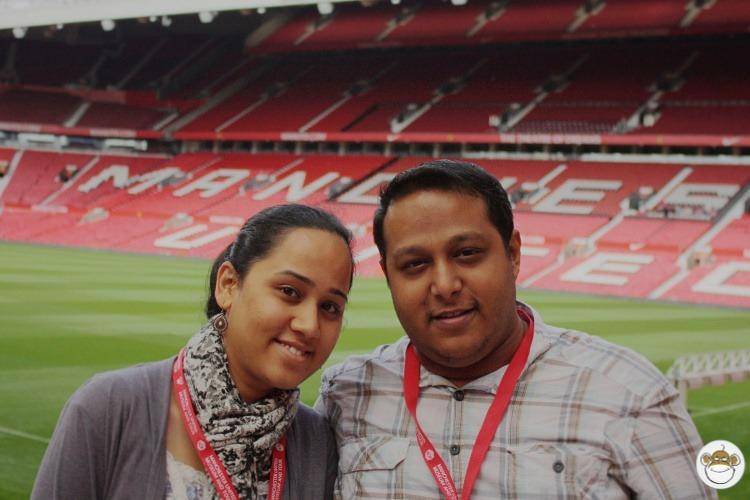 Retain your individuality: Marriage should not make you dependent on a person entirely – physically/emotionally/financially. Being a couple is one thing, but don't make that your only identity. Retain your friends and activities that you love doing, and work around them.
Married couples need not do everything together: You're two different people from different backgrounds. Why should all your interests be similar? If they genuinely are – great! If not, respect your spouse's interest and give them some space to pursue it. Some compromise and understanding is always necessary for a healthy marriage.
Related reading: Kickass bride turns up at her wedding without makeup and jewellery!
Arguments are okay: Actually, I'd even say arguments are an important part of a successful relationship. It means that you both have opinions and there's nothing wrong in that. Also, it is okay to go to bed angry with each other once in a while. Or sleep in a separate room when angry.
Often time and space give us insight that an upset or angry mind cannot. So yes, argue occasionally. These are the things that make us human. These flaws, these moods – they are all part and parcel of who we are. Plus, make-up sex is awesome!
Don't take each other for granted: We get so used to being around each other, that we tend to assume that the other person will always be okay with everything we say. But here's the thing. People change. Situations change. Circumstances change. We all have ever-changing feelings and emotions, gender irrespective. So, try and respect that.
Togetherness rocks: A lot of things change after marriage. Things get even crazier after you have kids. Somewhere, we lose the ability to 'talk about things and open up'. Yes, we still talk, but it usually comes out as part of an argument or a disagreement. Remember how you used to talk at the beginning of the marriage or during your courtship period? How you could speak about anything under the sun and not be bored or distracted? The trouble with marriage is that we tend to converse while multi-tasking because we're always preoccupied with something else. Get some time to open up to each other. Have a date night every now and then.
Rekindle that passion and never underestimate the power of a physical touch. No amount of hug/kiss emojis can replace that.
Laugh often: No matter what our mood, there are certain things – objects/items/imitations/instances – that make us giggle and can instantly diffuse an argument and uplift our mood. Know what your spouse's 'laughter switch' is. And share yours too.
Persevere: Relationships – any kind – are hard work and some days you need to work on them harder than usual to make them tick. The biggest myth is that 'if you marry the right person, you'll always be in love'. It ought to be 'if you marry the right person, you'll know that no matter what you'll make it work'. Marriage is built on commitment, not just compatibility.
Is there really a Happily Ever After? Yes, I think so.
Is it easy? No! In fact, on most days it is a lot more complicated than trying to get school admission for your toddler. But in the end, if you want it badly, you'll make it work.
When he turned out to be my aunt's neighbour, I gave him my mobile number