Marriage is a huge commitment
Sticking it out with one person for life is a big commitment and no easy task. Marriage is definitely one of the most glorious things there is, and the one that has to endure almost anything.
All married couples go through certain stages – little fights, big fights, romance fizzling out to the point that it culminates to lack of intimacy. While some sit out the storm easily, some face different kinds of problems that put their marriage to test. Here are inspiring experiences of people who managed to ride out the storm of their married life.
1. When we lost our baby
"We lost our baby. He was two and a half years old. The blow was hard and my wife took it really hard. She took to drinking and there was not one day when she went sober. The death hit me severely but I had to be strong for my wife. We bickered a lot. I was angry most of the time on my wife because she was not even trying to cope with the loss. My mother was the only one patient with her. She fed her and helped her. There was a time two years after the incident that I wanted to go for a divorce but I couldn't do it. It was after my wife tried to slash her wrist that I realised I loved her like crazy and I was being selfish. The near-suicide made me care for her, made me stronger. We went to therapy for a year before she learnt to cope with the loss and stopped drinking heavily. It has been 5 years now. She is sober. We have a healthy baby boy and we have never been more in love."
2. When he had an affair
"He had an affair with this student of his for six months. I never found out about it. He came and confessed. We had a spat where we didn't even look at each other's faces. But things got better. Infidelity can make or break marriages; for us it made ours better. We made the effort to stick it out and he showed he could be trusted again. He has kept his word since that day and I am glad I didn't pack up and leave for the one mistake he made."
Read more: "Simple and happy relationships don't make the best stories" – Chitra Banerjee Divakaruni
Read more: Dating apps are filled with married people for a reason difficult to guess
3. When he lost his job
"There was a time when the company my husband worked for crashed. The unemployment made him crazy. My in-laws or my parents were not supportive at all which made him even crazier. The little money that I made, he spent it on useless things and never lifted a finger to help around the house or with our kid. No work did not help his self-esteem and he got selfish day after day. We spent months living under the same roof and talking only when needed. He was depressed but refused to seek help, taking jabs at me whenever I tried to talk to him about getting help. It was only after he got a new job that he started getting better. The first month of the job he rarely came home and I thought this was it for us. The month he got the first salary, he came home and handed me the money. He even agreed to go to a therapist and was back to his self after a few months. If I think about those days now, I still get the goosebumps. My husband is a strong man but unemployment can drag a whole family down."
4. When my wife was diagnosed with cancer
"My wife got diagnosed with cancer a few years back. There was a massive financial strain but we managed to get through. Am glad the cancer was diagnosed in its early stages and I am grateful that she was strong enough for both of us. I love her like crazy."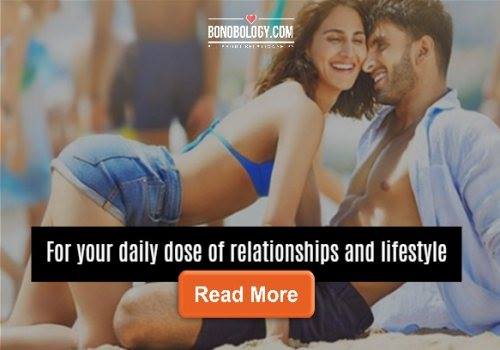 5. When we had to endure a long-distance marriage
My wife had to go for a teaching job in Oman for three years. I had to stay back for the kids. We didn't know that distance was going to be so hard. We met only during vacations and it was not easy. Three years is a long time. But when she came back, the reunion was the sweetest thing I HAVE EVER KNOWN."

6. With children from her first marriage
"My wife had children form her first marriage and after we got married, things weren't that great. The teenage children did not like me one bit. The mother-in-law looked at me like I was a monster. Gave me hell. Given how everyone hated me, my wife had to take her family's side sometimes which drove me crazy. It was only after the elder child went off to college that the younger boy started warming up to me. It is all good now."
7. When she went through a trauma
"I was raped. The struggle was ugly. There was a time when my husband would be upset about everything and vent on me. He failed to see that I was the victim. We managed to stick it out and he understood what I went through was traumatic and became more compassionate. He is a nice man and I am glad we made it through the hard time."
Do married Indian women feel insecure about single women their husbands meet?