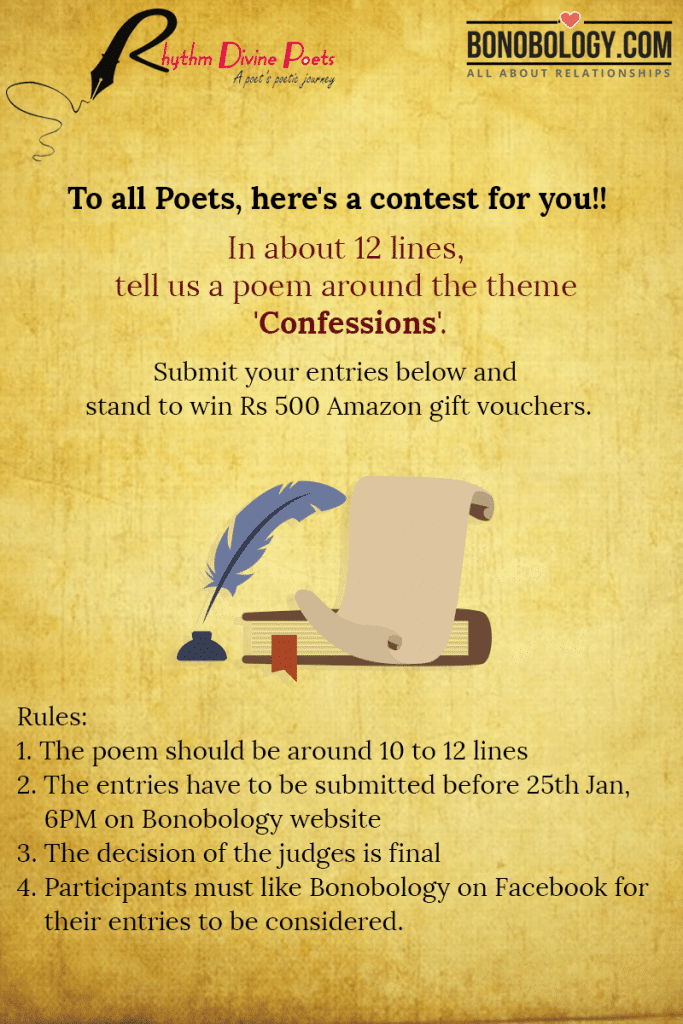 #ContestAlert
Calling all poets!! Here is a poetry contest specially for you, brought to you in association with Rhythm Divine Poets<.
Theme of your poems is 'Confessions'.
The poem should have around 10 to 12 lines.
Submit your poem as a comment below and stand a chance to win Amazon gift vouchers worth Rs 500.
Last date for submission is 26th Jan, 2018.