Pooja Bhatt and her unconventional life
1.  She was one of the top heroines in the 1990's and worked with all top actors of the time.
2. She was open about her love life in an era when actors lived their personal lives behind an iron curtain.
3. She has done quite a few daring photo shoots for various magazines. Her most famous picture was the one where she posed with her body painted, inspired by the Hollywood goddess of the '90s, Demi Moore.
Related reading: Priyanka Chopra finally talks openly about her relationships
4. Her father once said he would have married Pooja had she not been his daughter. Around the same time the father-daughter were clicked smooching. This was beyond sensational and has kept people guessing about their relationship till date.
5. The moment she felt her career was not going anywhere she took a bold decision. She left acting before turning 30 and started producing and directing movies. She has attained success in this field.
6. She shares a very unconventional relationship with her husband Manish Makhija (Munna). They were married in 2003. In 2014 they announced their amicable separation. But when in 2017 some journalists visited her house for an interview they found her hanging out with Manish. She clarified that they have never got divorced on paper.
Related reading: Abhi Ash giving us major couple goals yet again!
In her own words
"I don't believe that a piece of paper can decide your relationship status. We made a choice to get married, to stay together, to end our marriage, and to remain friends. We never had any kind of obligations in our relationship other than when you hold each other's hand, you never let it go of it. That's the kind of person I am and that's the kind of person Munna is. You need not live in the same room for that."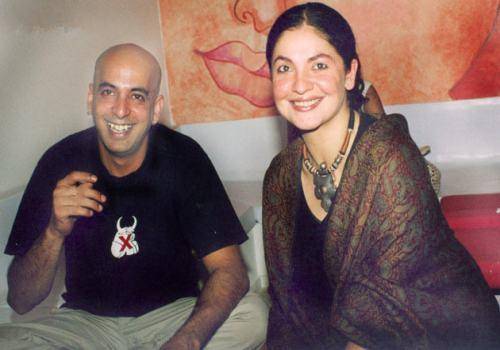 7. One thing, which recently surfaced about her, is that she was battling alcoholism for a long time. In December 2016 she finally decided to deal with her addiction. She has been sober since then. Like other aspects of her life she is now open about this issue as well. She wants to bring the problem of alcoholism to the forefront so others, especially women can be benefited. In India generally, alcoholic women suffer in silence. They can't get any help to get rid of their addiction because women drinking alcohol is considered a big taboo here.
She was surrounded by alcohol since childhood because of the Anglo-Indian upbringing she has had (her mother is an Anglo-Indian) and then joining the film industry at a young age.
Her father was an alcoholic but he fought his demons successfully and she has now taken inspiration from him.
According to her
"I was 45 and if I wanted to give myself 10 years of living, I had to quit now before I drank myself to the grave. I had to reclaim the sharper, brighter me which had got watered down"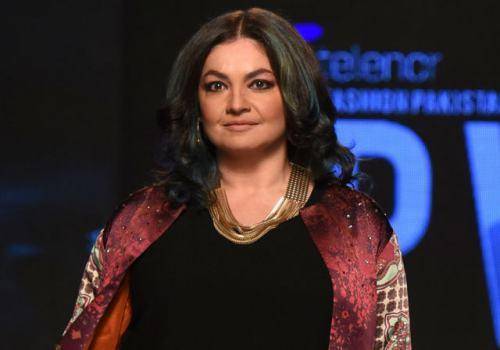 She is planning to write a book based on her experience of battling with alcoholism so that others can learn from her struggle.
8.  She is going to tackle another taboo in the near future. She is going to make a Web series on female orgasm. This much-neglected area will finally get some attention.
9. She has always been a loving and a protective big sister to her sibling and stepsiblings.
10. She never let her life stagnate and keeps doing new things. Since December last year, she has become a Radio Jockey. She and her father are comparing a show called 'Bhatt Naturally' every Sunday on Radio Mirchi.
Here's a non-alcoholic toast to her unconventional life and bold choices!
Even Shahid Kapoor and Mira Rajput are into this clichéd Indian couple thingy
"I do understand Adi's point of view and respect it"- Rani Mukerji on taking photos of daughter Adira