She is a multilingual actor, a National Award and Filmfare trophy winner, not to forget Shah Rukh Khan's 1, 2, 3, 4 lady. Priya Mani is a much-acclaimed name in the South and the actor recently tied the knot with businessman Mustufa Raj. In a candid chat, the actor talks about her new life, how Mustufa still remains her boyfriend and the challenge of marrying into another culture.
It's two months since you tied the knot with beau Mustufa Raj. How is married life treating you so far?
Frankly, it hasn't sunk in yet, because I reported for work three days after the wedding. I'm glad Mustufa has been understanding about it and isn't one of those men who expects me to sit at home and wait for him. We've always been an extremely realistic couple even while dating. For example, if he texts asking if I've had lunch, I can easily say "No. Because I'm not hungry." There's no melodrama between us saying, "Baby, if you don't eat, I won't eat, too." I think this practicality has continued well into marriage, too.
While we'll always be best friends first, we also ensure that we keep the relationship realistic.
How did the two of you meet? Was it the proverbial love at first sight?
I met Mustufa because of Celebrity Cricket League which he is also a part of. It wasn't love at first sight because we began as friends. But I did notice that he was always protective about me, particularly at the after-parties and ensured that boys didn't act fresh with me. It gave me a glimpse of his chivalrous side and that clinched it for me. We began dating much later and it was a natural progression from friendship.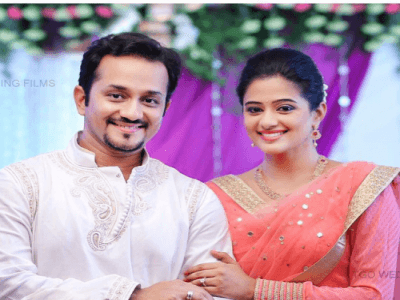 When you announced your engagement to him on social media last year, you faced immense backlash. Was it wholly unexpected? How did you cope?
Well, I did expect a certain degree of disapproval saying, "How could you get engaged to a Muslim?" or some such, but not to the level I was trolled. The engagement was a low-key one because we had lost somebody in the family, so the elders decided to keep it close knit. The reason I announced it after we got engaged was because I wanted fans to be a part of our happiness. I wasn't awaiting their approval of Mustufa.
It's my life and what matters is Mustufa's and my family. And when they have given us whole-hearted blessings, why should these naysayers matter?
They took it too far, but I retorted strongly. Both of us were hurt by this whole incident. In the end, it's my belief in my relationship that helped me sail through this all.
You come from two different religions and in the Indian scenario, it's the girl who is expected to make more adjustments than the male. Was it the same for you?
Fortunately, I have very understanding in-laws and an equally mature husband in Mustufa. We had decided much earlier in the relationship that we would not hurt each other's religious sentiments and neither of us would convert. Mustufa had also spoken to his mother about it and she displayed much grace and said, "It wouldn't be fair to forsake a religion she has grown up in." Hence, it's been very smooth and we simplified it further by having a registered marriage. Both families have come together as one.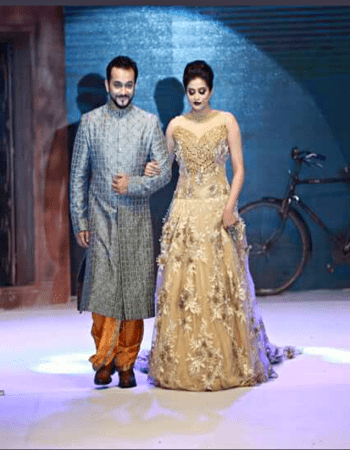 You also hail from different backgrounds – he's a businessman and you're an actor. How do you manage this diversity?
Mustufa has been a close witness to the workings of the film industry as he's been involved with CCL for a while now. And I have seen how the corporate world functions because of the same platform. We're both extremely secure people and understand the nature of each other's profession.
What are the key factors that anchor your marriage?
That while we are always there for each other, we also retain our individuality. We aren't a lovey dovey couple who need to indulge in PDA to show our love for each other. From day one, we've been realistic about everything. The fact that we don't sugar-coat things and are always straightforward with each other has been the biggest blessing. I continue to work on my films and Mustufa has been extremely supportive and visits me on sets whenever he's off work. I fly down to Mumbai when I get a day off. Life has been good and I trust it will remain that way.
Six of the worst things Indian men fear when they return home drunk
10 things couples can do (outside bed) for a better sex life