You need to always revamp dating with new elements to change things up and keep the spark going. It could be new types of double dates with friends, adding a dash of romance to your everyday encounters or even using fun questions to get to know them in a normal conversation.
More often than not, we are so swept in the glee and excitement of a new relationship that we overlook the core qualities of a person that make them desirable to you. You're so busy laughing and wiping the ice cream off his face, that you perhaps realize only much later that you may not know him all that well as a person. You know his favorite ice-cream flavor and that he's a clumsy mess but you do not know anything about his past heartbreaks and how they changed him.
Now, dating someone new should obviously not be like some kind of interview where you ramble off of a list of personal questions to ask a guy to get to know him. But a few pivotal questions and conversations are indeed necessary to have when you are falling in love with somebody and could even see a long-term future with them someday.
30 Best Questions To Ask A Guy You Are Dating
What are some questions to ask a guy you just started dating? Worry not, because you have come to the right place. It takes time to peel somebody's layers and get closer to them but this list can surely expedite that process for you. Men usually like to hide behind their tough exteriors and don't give away much, too easily. They prefer to convey their feelings through their actions rather than speaking and going all mushy with their emotions.
Now that your honeymoon period is coming down crashing, everything suddenly gets real and you have somehow landed yourself in a full-fledged boyfriend-girlfriend situation. You both can no more hide behind the infatuation phase. The guy you are dating is now an actual part of your life and you need to get to know and love him as the person he truly is.
Asking the right questions can help you do just that. Don't make this a rapid-fire round over coffee one day because you do not want to scare him off. But here are the 30 best questions to ask a guy you are dating to know him better. Pepper them generously throughout your dates and your man will reveal a whole new side of himself to you!
Related Reading: 18 Tips To Ace Dating In College
1. What is your guilty pleasure food, drink or snack?
This is playing safe with a bit of fun. He can simply say, "It's you" and we know that a part of you is even rooting for that response. After some flirting and joking around, you can find your way into asking him again and he will answer your question. Knowing his guilty pleasure food is a good place to start because you can use this knowledge to win him over some more since you now know what to cook him!
2. What's the worst date you've been on?
Now there are two kinds of dates you can never forget – your best and your worst date. His worst date could be a funny one or a super awkward one. Such stories are always fun to hear and great to bond over. Add this to your list of fun questions to ask a guy you are dating and you won't regret it.
3. What song could you listen to on repeat for the rest of your life?
A guy's taste in music says a lot about him and his personality. You can ask him to share his all-time favorite song and listen to it with him. I'm sure he will consider that a truly special moment. Music is something that is close to a person's heart and his favorite song will bring you closer to him.
4. What's your favourite party trick?
Every guy has his own party trick that makes him stand out in the crowd. They like to brag about their extraordinary talents or weird things that make them the life of the party. He will instantly answer this question with great excitement and enthusiasm.
Related Reading: What You Should Do When Your Partner Flirts With Others At A Party
5. What is the craziest thing you've ever done?
There are so many crazy things that guys do and there are so many stories that add up to it. Most guys have a long list of crazy experiences behind them and once you get to know about their stories, you will want to go on and on with it. This is a fun way of getting to know him and his life better.
6. What is your favorite place to hang out in?
Knowing about small things like his favorite food, favorite place, etc. can bring you much closer to him. These things can help you in planning surprises for him in the future and this will, in turn, strengthen your bond with him too. Plus if he ever suddenly goes AWOL after a heated argument, you know where to find him.
7. If you have the power to stop time for 24 hours, what would you do in it?
This is one of those questions to ask a guy to bring out his creative juices. Also perfect as one of the online dating questions to ask him, you're gonna have a great chat over this one. He could talk about a bank robbery or even visit the most luxurious house and enjoy himself for free.
You could add to his imaginations and make it into something more sensual and sexy. Guys like it when their girl adds some spice into their conversations.
8. If you died today, what would your greatest achievement be?
Now that we have covered some bases, you can go a bit deeper and ask him such a question. One of the personal questions to ask a guy, he will be thinking long and deep about this one. His answer could be funny, sarcastic or even philosophical depending on the kind of person he is.
Related Reading: 50 Best Speed Dating Questions To Start A Conversation
9. What would your gaming room be like?
If there is anything that can beat sex for most guys, it comes down to football and video games. So there's a good chance you could be dating a gamer. A lot of guys are obsessed with gaming and have always dreamt about their ideal gaming rooms with their favorite gaming systems. Such a question will excite him and he will want to tell you more about it. He's gonna love that he has a gamer nerd girlfriend!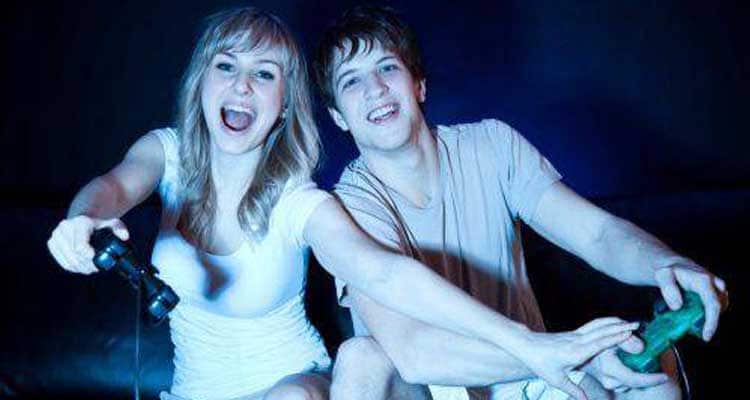 10. What is the weirdest habit you have?
Everyone has their own set of weird habits and quirks that set them apart from others. Even you might have some. You can get to know your date better by asking him about his weird habits before you get to know them from some other source. This way, you'll be prepared if he's a part of the ketchup on pizza club.
11. What is your favorite food combination?
If your guy is a foodie, you have to ask him this question! Foodies love to experiment with different types of food and can discover some amazing combinations with totally different types of food. If you too are a foodie, you're gonna have a lot of fun exploring food together.
12. What is the worst tattoo you've ever seen?
Many guys have a thing for tattoos and have a fair knowledge about them as well. Asking him about something like this can keep him engaged in the conversation. You both can even compare your worst tattoo stories and have a good laugh at it.
13. Which is your all time favorite cartoon?
One of the more funny questions to ask a guy you are dating, cross your fingers and hope he says Scooby-Doo so you can watch endless reruns. Cartoons never get old no matter how old you get. Sharing things like your all-time favorite cartoon shows or movies adds a sense of nostalgia to the conversation.
Related Reading: Top 10 Hollywood Movies About Cheating In A Relationship
14. Which is the best one-liner you have used on a girl?
Now your guy might not be too keen on disclosing this one because he might not have used it on you yet and if he has, then you will know that you're not the only one he has used it on. This is a good way to get intel about your guy's previous flings.
15. Who is the person you would go to when you think you have no one?
This is a deep question and deep down you might even want him to take your name. But if he doesn't, don't panic! Remember, you have just started dating him and it is going to take time for you to create that kind of a bond with him.
At least this way, you'll get to know who else he considers truly special and close to his heart. Make this one of the important questions to ask the guy you're dating, so you can ensure you have a good relationship too with the people he loves and trusts.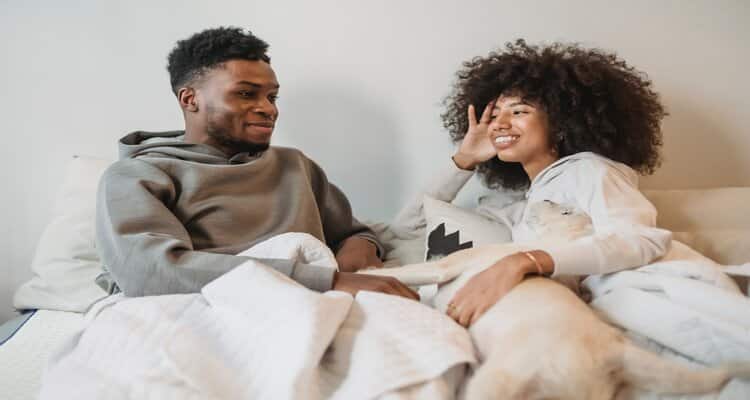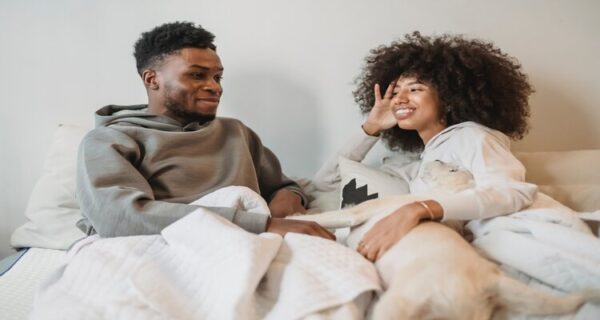 16. Which is your go-to TV series?
Following the trend, everyone has their list of best Netflix series. Knowing his go-to series, music and even person will help you understand him as a person and also his surroundings. Plus, there is no better kind of happiness than the one you feel when you and your partner can bond over the same shows!
17. What is the biggest regret you have?
This is one of the best questions to ask a guy you are dating. It will help you form a deep emotional connection with him. He must have done some pretty silly things during his college life or in his past relationships. He must have grown as a person now but there are burdens we tend to carry on our backs for a long time. Know his so you can be closer to him.
18. What is the one rule you hated to follow but had to follow anyway?
On the side of more fun questions to ask a guy you are dating. The rule can be a family tradition or a disciplinary rule at school which he had to follow. He could go back to his school days and share the pranks he did in school. It's a nice way to get to know your date by discussing past memories.
19. Have you ever been heartbroken?
Depending on which stage in life you meet your date, he has most probably been heartbroken at least once. His first breakup or his first love, the stories will be many. He could share his heartbreak story if he is ready to let you into the deepest recesses of his heart because he may not be comfortable opening up like this to everybody.
20. What is it that instantly turns you on?
Now that you are dating this guy there are going to be many instances when you will have to turn up the heat a little, and some information will help you go a long way. Asking him what turns him on gives him indulgence into his sexual fantasies and be ready to see yourself in them!
21. Where do you see yourself in 5 years?
With a new guy in your life, it's important to gauge and get an idea of what's on the horizon for the two of you as a couple. Your goals don't have to be the same, but they should intersect. That's what makes this one of the important questions to ask a guy you're dating.
Related Reading: 25 Questions To Ask Before Marriage To Be Set For The Future
22. What is your biggest pet peeve?
We have already covered what it is that turns him on. Time to flip the coin and get to know what his pet peeves are and what are the things he considers annoying or silly. Is it fashion disasters, moral stances or other social topics? With this one, you know exactly what to steer clear of.
23. Do you like the mountains or the beach?
This is a simpler question in the list of best questions to ask a guy you're dating. Whether you're planning travel for two any time soon or not, you should definitely know whether your boyfriend prefers the hills or the sunny beaches of Miami.
24. Who is a celebrity you wish to meet?
The people we idolize or respect say a lot about the qualities that we seek and admire in the people around us. Don't be jealous if he says Jennifer Aniston because most guys will.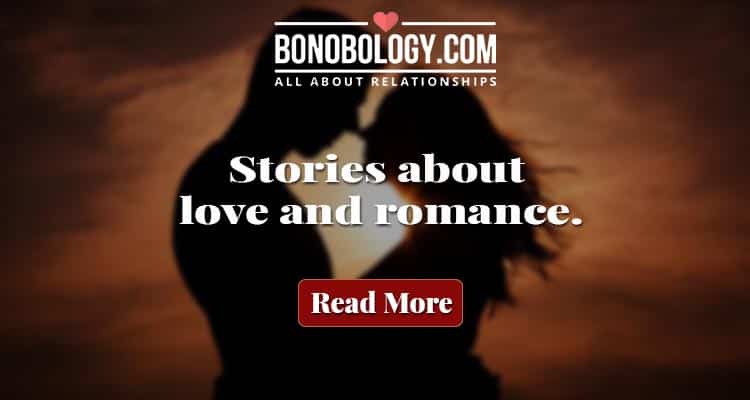 25. Do you believe in marriage?
Marriage is not something that all men or even all women for that matter believe in or are chasing in their lives. Thus, if you are somebody who is serious about marriage and settling down, it can be helpful to understand your boyfriend's perspective of the same. This way you can judge whether a marriage is on the horizon for the two of you or do you need to start looking elsewhere?
26. Have you ever broken someone else's heart?
One can go on and on about the pain they've suffered from getting their own heartbroken. Those stories never cease. But a truly self-aware guy will go one step ahead and tell you much deeper truths about his past relationships. Ask him if he has ever broken somebody else's heart and it's possible that you'll open a can of worms.
27. What's your most controversial opinion?
This is one of the common and well-known online dating questions to ask him. The ensuing conversation might end up being a really long one. No, we don't mean for you guys to start a debate but having something thought-provoking to talk about is always good for your relationship.
28. Tell me your funniest travel stories
Still scrolling for fun questions to ask a guy you are dating? Then definitely go ahead with this one. One's travels are filled with secrets, stories and gossip. 'What happens in Vegas, stays in Vegas' does not apply anymore! From Vegas to London – get to know all about his travel stories and him.
Related Reading: 33 Questions To Ask Your Significant Other To Know Them Better
29. What are your biggest fears?
Public speaking, snakes, water or just clowns – you should definitely know what are the things that make your boyfriend frightened or uncomfortable. Halloween or not, we all have fears that overcome us sometimes. The sooner you know them well, the better the girlfriend you will be.
30. Do you see a future with me?
You cannot end the list of important questions to ask the guy you're dating without this one. All your efforts go in vain if he blurts 'No' in response to this question. To really get an idea of where this relationship might be going, pop this question so you can adjust your expectations and feelings accordingly.
Getting to know your new boyfriend is very important because when things get serious, it is time for you to put both feet in. You need to know him and ask him the right questions without being too clingy because that is a turn-off for some guys.
Make sure that you use these questions to ask a guy you are dating well so that you are able to get to know him well enough to make a choice of whether you see him in the future or not. Falling in love is beautiful but it's better to act with caution and get to know your partner well. Enjoy your relationship, go with the flow, have fun and make the most of it!
The 3 Types Of Men Who Have Affairs And How To Recognize Them