(As told to Riti Kaunteya)
We (don't) make up with a big Sorry and a song
"Bola na sorry. S O R R Y Sorry," said the dishy Arvind Swamy in Roja and many girls in the theatre swooned. I must say, Bollywood has spoiled us. We have these lofty ideas of romance and even loftier ideas of roothna-manana in romance that have come from being on a steady diet of romantic Bollywood movies. Needless to say, I had great expectations as well and believed that in my marriage, rootha hai to mana lenge, or rooth na jaana tumse kahoon toh, would be a staple considering right from the word go we were at loggerheads about everything possible. We were true polar opposites, even though we did manage to find common ground in areas like shopping and food.
Related reading: How my married life was exactly the opposite of my romantic daydreams
Not like the movies at all
However, marriage, as it turned out, was completely opposite to Bollywood marriages. I maintained a steady three days of silence and not a single man in my house (meaning the spouse and the sons) even realised that I was angry with them. The spouse then bought a few slices of heavenly chocolate cake from my favourite bakery and I weakened, happy that they didn't know that I was angry with them.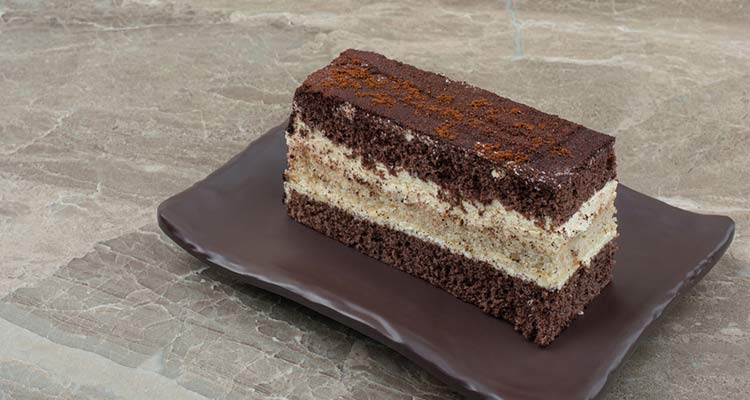 The first few months of marriage were the time when power equations were being established. We were testing waters, we were testing the limits to which we could push the other without making them snap and we were the model couple in spite of ourselves, because we were quite tuned to each other's moods. So we knew when to stop and we knew when to play the emotional card. We could barely stay angry with the other for too long, because it just didn't make sense to stay angry in a household that was made up of two people.
In time we devised our own ways of apologising to the other which were way more convenient than plain vanilla sorry.
Related reading: How to apologise to someone you love – so they know you mean it sincerely
The ways that actually worked for us
I bought treats, a favourite snack or made something nice for the spouse. He bought me chocolates, a fail proof method of making me happy.
Truly said, the way to a person's heart is through the stomach and we followed this with great results and it was perhaps the easiest of the methods, but just because of that, beware, this method can become stale very soon as it may look manipulative, so do not overdo this. Pepper it with other methods.
He did little deeds of kindness, like giving up the remote, doing minor repairs or tidying up after me.
Moreover, I gave him company when he watched his favourite program and never once asked to change channels or commented on the absurdity of the program. On one occasion, I walked the dog, even though it was not part of my duties. So this was like a two-way street. It worked for both of us.
Planning nice surprises
Sometimes he did large gestures as well. Like, he got my car serviced without polite and impolite reminders from my side.
He went out of the way to plan a small surprise for me like a weekend getaway. Just mini surprises, mind, because I hate surprises otherwise and may find a way to poke holes in the plan.
It wasn't always necessary to go out. On some days, he invited my friends over for a surprise party and made all arrangements so I could not afford to stay angry in front of outsiders and the fight was dissolved without discussion.
A few times, he booked movie tickets for me on a working day and urged me to step out of the office. I wouldn't want to let the tickets go waste, so I just did it.
He came home on time and came armed with flowers. Could I ever resist that, much as I tried? Similarly, I offered to give him a massage. Irresistible!
We connected during the day. I sent him love notes on the phone and he called me in the middle of the workday, just to talk to me.
Related reading: Next time you fight with your guy…try these 9 things to make it up to him!
Sometimes, plain silliness worked
He sang tuneless songs loudly in an attempt to make me laugh and I tried seductive dance moves which turned out to be so comical that he burst out laughing.
With time, we learnt that Bollywood does not define romance and we found our own niche as far as romance is concerned. We learnt that it did not need a big song and dance to keep the spouse happy, but it certainly helps if one is a singer or dancer because who can resist a good song in any mood, happy, sad or angry.