We don't love getting periods, for sure, but when it goes missing for one, two, or worse, three months in a row we go crazy! Our minds go into a tizzy thinking about the possible reasons for a missed period. We develop a peculiar dynamic with our period over time. Even though we don't enjoy the blood, the discomfort, the cramps and the mood swings, we at least would like to be sure when we are going to see them next.
Am I pregnant? Can you miss your period without being pregnant? Could it be a sign of a serious illness? Is it a sign of infertility? We run all kinds of possibilities and crazy theories when we miss our period. As nerve-racking as a missed period may seem, it's often not the doomsday scenario we make it out to be in our heads.
Understanding the possible reasons for a missed period can make dealing with it a lot easier.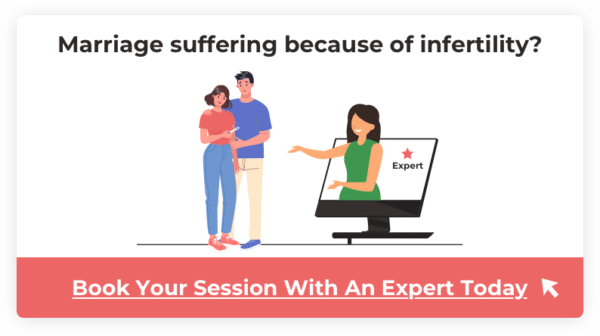 What Are The Reasons For A Missed Period?
From a pregnancy to hormonal disorder, stress to underlying medical conditions, the reasons for a missed period can be varied. Often, you need to factor in your lifestyle, age, sexual activity to get to the root of this very worrying phenomenon. The kind of attention this issue requires depends on the underlying cause.
For instance, if you miss your period for a month and it's a one-off incident, you can probably let it slide. However, in the case of almost two months late period or missing periods regularly, you must seek medical attention.
We understand that until you get a medical opinion on the matter, your mind will constantly be clouded by one question: Why is my period late? Here are 10 top reasons for a late period:
Related Reading: 15 dangers of premarital relationships
1. Pregnancy
If you're sexually active and have gone 1 month without a period, this is probably going to be the first thing you'll think of. And for good reason. Sometimes it is possible to get pregnant even if you've taken all the precautions.
Even the best contraceptives are not fool-proof and unplanned pregnancy is a real issue. So, you may want to get an at-home pregnancy test kit, just to be sure.
2. Birth control
Can you miss your period without being pregnant? Yes, that's entirely possible. And if that's that case, then one of the reasons for a missed period could be the birth control measures you're using.
Although these low-dose estrogen pills or hormonal IUDs don't stop the periods altogether, they sure can create chaos with the cycle for some time and it's normal. For instance, going 1 month without a period soon after starting or switching to a new birth control method, especially if it's hormone-based, is nothing out of the ordinary.
3. Thyroid
The thyroid plays an important role in regulating our hormones. So, if the one-month period delay is a usual occurrence for you or your menstrual cycle is erratic, coupled with symptoms like unexplained weight gain, lethargy, and hair fall, a malfunctioning thyroid gland could well be the culprit. This warrants a visit to the gynecologist.
4. PCOS
With a sedentary lifestyle, work pressure and wrong diet comes the dreaded Polycystic ovary syndrome (PCOS). If you're dealing with an almost two months late period, along with acute PMS symptoms or excessive pain and cramping, weight gain, acne break-outs and abnormal hair growth on the face and chest, it's best to get yourself checked out.
This problem is so common these days that it cannot be ruled out even if you follow an active lifestyle and eat healthy.
5. Weight gain
If you have been experiencing consistent weight gain – cue: you haven't been able to fit into the old jeans for some time now and have stopped asking your beau 'Am I looking fat?' – and then your period goes missing for months, it's time to make the correlation.
An increase in weight is one of the common reasons for a late period. Thankfully, managing the weight with better lifestyle choices can address this issue, and you don't need to be on medication to get your menstrual cycle back on track.
Related Reading: Why women crave sex during PMS/periods
6. Losing too much weight
Our body weight is closely linked to our overall health and wellness quotient. Just like putting on too much weight, shedding off too many pounds too quickly can also throw your period frequency out of whack.
If you are on a quest to lose a lot of weight in a short time, are virtually living in the gym and have developed an eating disorder to get a perfect 10 figure, then most often the missed period is a way of our body telling us to catch a breath and work on the BMI level.
7. Menopause
If you miss your period for a month, then another and then another in your early 40s, your first thought maybe that the dreaded menopause is knocking on your door. There is a strong possibility that you're right. This is the age bracket where you could be perimenopausal, if not in menopause, and that can alter your menstrual cycle considerably.
Sometimes menopause can hit earlier than you expect, and you're headed for a change that is even worse than having painful periods. If you're in your late 30s or early 40s, and your period comes and goes on its whim, it's time to set an appointment with your ob/gyn.
Related Reading: Things every girl does during her periods!
8. Underlying medical condition
Have you ruled out all the possible reasons for a missed period? Is the question 'why is my period late' still staring you in the face? Well, it may be time to dig deeper and set yourself up for a thorough medical exam. Perhaps, consider getting a full blood work-up done to see if all your parameters are in range. But not without talking to your doctor first.
Several underlying medical conditions can be the cause behind a missed period, so seek help. Whatever you do to address the issue, steer clear of the trap of Google-inspired diagnosis and self-medication.
9. Lack of sleep
Still wondering, "Why is my period late?" Well, it may be time to pay attention to your sleep patterns. If you have been sleep-deprived lately or have trouble sleeping and then go 1 month without a period, there could be a strong correlation between the two.
Restful sleep in adequate doses is essential to help our bodies function optimally. Not getting enough sleep not only messes up your cycle but the rest of the system as well.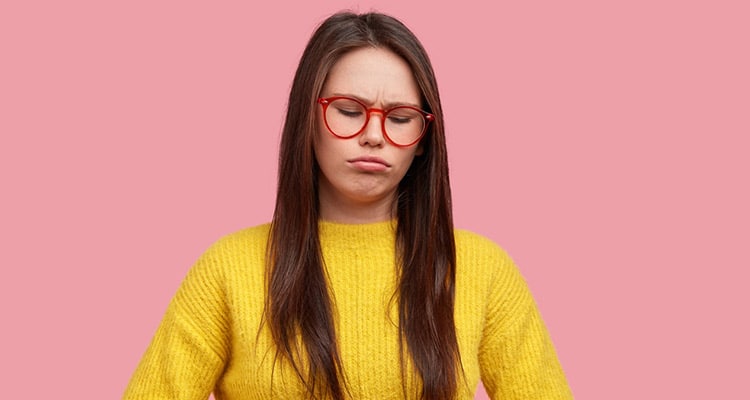 10. Stress
Maybe it's a work thing or chaos in your personal life, stress can creep in owing to a host of factors and when it does, it has the potential to affect our period cycle. If your one-month period delay coincides with a stressful time in life, you know what the culprit is. It's also your body's cry for help, asking you to adopt healthier stress management techniques.
These are just some of the most common reasons for a missed period. However, this list is not exhaustive and it sure is not a substitute for medical advice. If you are missing your periods, you must go see your doctor.