Red Lips Part, Heart Breaks Apart

Her lips were blood red,
He easily forced them apart!
And as his tongue thrust in,
It shattered her pulsating heart…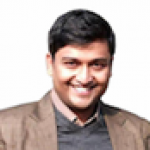 Ayan Pal is a Limca Book of Records recipient author, an IBM Accredited IT Professional, and multiple award winning Toastmaster who is best known for his novel Confessions on an Island. He loves reading, listening to music, binge watching TV shows, cooking (mostly for his wife), and spending time with his daughter.