I had developed some feelings for one of my seniors in school when I was in Class X, six years back. We used to talk via social network sites. We got into a relationship last year and it was for almost three months. But I felt unwanted. I didn't get the minimum attention from him. All I wanted was his love and care. I know these are the signs of an emotionally unavailable boyfriend and that's why I need relationship counselling now.
My boyfriend never opened up to me…
We could hardly meet. We both were final year undergraduate students. He was pursuing Engineering and I was pursuing a three-year degree course which I have completed now. He has still got something for me that I know. He is placed in TCS but is still unsure about the future. Probably our relationship lacked the maturity. Because he never opened up to me I feel maybe he was not the one for me.
We broke up last year in the month of November. We are no longer in touch. He had blocked me on both WhatsApp and Facebook. There are times when he unblocks me. I don't know why he does that. Sometimes, when I feel low I check his profile on Facebook. Maybe my name pops up in the suggestion and he blocks me back all over again. He had told me clearly that he does not want to initiate any conversation with me anymore.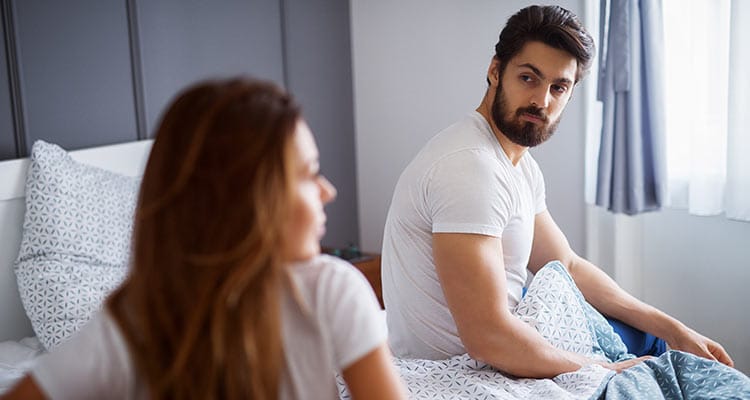 I have already completed my undergraduate degree and I am planning to go for higher studies. I do not want him to be a distraction in my life. So, I have blocked him on WhatsApp and Facebook this time. I hope to stick to my decision forever.
But there is always this nagging pain in my heart that we could not work this out, we could not be together.
Related Reading: 15 Subtle Signs A Breakup Is Near And Your Partner Wants To Move On
Dear Girl
Here are some of the issues that are holding you back:
1) You invested in a relationship but never got the minimum returns you were expecting.
2) Your partner failed to clarify his feelings or take any stand regarding the relationship.
It is now time to take control of your life
1) Make a decision independently to close this chapter entirely. If your partner can't make a decision, you have to take it.
2) Once the decision is made, allow yourself enough time to move on. Do not enter the vicious cycle again.
When you will feel you are in control of your life, you will no longer be bothered by his actions. You will feel satisfied with your own life.
Take care
Dr Manu Tiwari