ARIES
Born between March 21st to April 20th
The New Year is full of promise and potential for blooming a relationship or to give new meaning to an already existing one, provided you prioritise it. You keep swinging between sudden impulsive needs of strong bonding and being self-sufficient on the other hand.
If you make yourself understand that apart from work and routine there are other colours in the rainbow, you shall see a year which is very fulfilling and enjoyable. You can use your intelligence and charm to win over hearts and luckily, there is no specific 'lucky' date or days for you. Be a little soft, and you shall see the air filled with love and passion.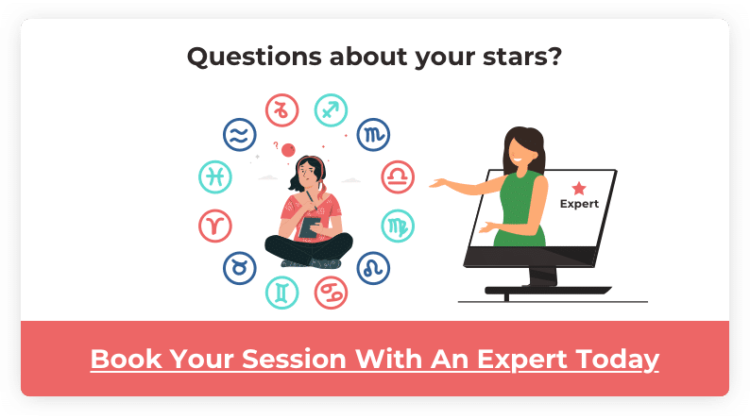 Also check out: Which couple are you according to your zodiac sign
TAURUS
Born between April 21st to May 21st
The year 2018 is particularly lucky for you and your being more communicative and expressive in the matters of love shall see some exciting new happenings. If you are prepared to overcome the monotony of life, you may experience rejuvenated passion.
Make yourself more 'easy to be understood' because silence is not always a useful virtue. Be more candid and appear happier. Try newer things, travel to places or adopt new approaches to either find new bonding or to invigorate current relationships. 6th, 15th and 24th of all the months may bring special favour for you.
Also read: Fighting against the stars
GEMINI
Born between May 22nd to June 21st May 22nd to June 21st
The wisdom, the ideas, the thoughts you toss around, are all awe-inspiring. Still, without final steps or 'action on the ground,' they may not help bring beauty, benefits or progress in personal relationships.
The variety you love may appear as a lack of clarity to others who may be interested in you. Being more steadfast and resolute shall help send the right signals and even win a heart. Conserve energies and channelise them at convenient times. Try to propose or make moves on 5th, 14th or 23rd of any month and chances are that you shall emerge a winner.
CANCER
Born between June 22nd to July 23rd
This is the most beautiful year for you because your imagination, creativity and expression can win a new relationship or add spice into an existing one. With little thoughtfulness, you may appear a different person to people around, and they shall take notice of the 'new you'.
If single, your chances of getting closer to someone this year are very bright. Be a little bold and take final steps ahead. Even if you do not see the desired impact, do not change strategy and avoid moving backwards. It is your time now, and the 2nd, 11th and 20th of the month can see special magic happening in your life.
LEO
Born between July 24th to August 23rd
You need to be gentler, subdued and caring this year, especially if you have rubbed someone the wrong way in the past. Being a keen listener with a genuine approach shall make the other person value your authenticity and maturity.
Utilise your charm by being more persuasive. Do not worry about self-image or the fear of rejection. Expressing gratitude and love more frequently shall help you succeed in strengthening an existing relationship. If you are waiting to warm a heart, try your luck on 1st, 10th and 19th of any month in the coming year.
VIRGO
Born between August 24th to September 23rd
Compartmentalising thoughts and ideas about various aspects of life may be making you appear a bit rigid and inflexible. You need not be overcritical of the pleasures. What is to be enjoyed is to be encouraged and not analysed.
Flow freely. Feel less restrained. By being more fun-loving, you shall be able to make the other person more comfortable to fall deeper in love with you. If you have not yet met the pure love of your life, this New Year is going to allow making up for the deficit. 5th, 14th or 23rd of any month shall be especially more promising.
LIBRA
Born between September 24th to October 23rd September 24th to October 23rd
Your honesty with thoughts, ideas and people wins you quite a few brownie points, and as you mature, you become wiser than the past. This is the reason why your charm keeps growing over people with time. Adopting an unadulterated approach can avoid a breach in the relationship.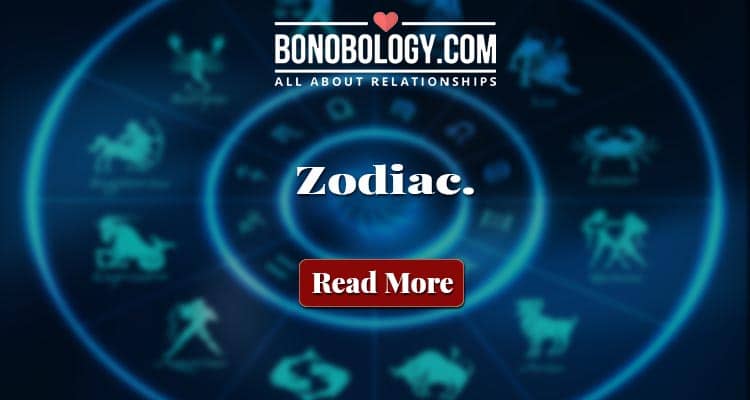 The habit of asking or seeking clarification is going to be more rewarding in the year 2018 because you shall be 'seconding' the thought of the person who is essential to you. Make them look outstanding and respected. 6th, 15th and 24th of the months in this New Year are more favourable for you.
SCORPIO
Born between October 24th to November 22nd
The authority and aura that you enjoy are significant because of the way you project yourself among people. Still, if you feel the distancing in relationships, it is probably because of the 'tougher-than-you-actually-are' image. The connection is an art and not a game. If you are serious about winning someone's heart, you shall need to reach out.
The year 2018 can be instrumental in finding the long-desired love or in finding the reasons why passion is slowly evaporating from your existing relationship. Being gentler would be less intimidating to others, and the best dates to start newer experiments would be the 9th, 18th and 27th of any month in 2018.
SAGITTARIUS
Born between November 23rd to December 21st
Oozing confidence and a happy attitude has won laurels for you in the past and utilising this attitude of yours in a relationship is quite an advantageous behaviour. If this has not worked for you in the past, the year 2018 is an opportunity, provided you do not jolt the other person who may be milder and less expressive.
Being talkative is reassuring at the beginning of a relationship, but being receptive, understanding and caring shall prove to be the winning traits for the long term bonding and relationship. The 3rd, 12th and 21st of the months in 2018 shall turn out to be more in your favour.
CAPRICORN
Born between December 22nd to January 20th
Being more fun-loving with passing the time is something that you would have learnt by now is the key to happy bonding in a relationship. The careful planning and severe thinking is an asset which you may continue to utilise but in the year 2018, creating time for being 'playful' may prove to be enriching as far as a relationship is concerned, more so if you have been dragging your feet in a relationship.
Break the monotony of the behaviour. Be more adventurous and experimenting. Small little gifts for the loved one can make the equation between you two more interesting. 8th, 17th and 26th of the months in 2018 could be utilised to bring the change in the pattern.
AQUARIUS
Born between January 21st to February 19th
Being more consistent and realistic can help you remain grounded and be successful in a relationship. If you feel that you have been perfect, you may need the intervention of a close friend to understand why, despite doing your best, your rewards fall short of your expectations.
The creative and futuristic aspects of your personality can be an asset in strengthening an existing association. For initiating a new relationship try your luck on 8th, 17th and 26th of the months in 2018. Having taken the right steps, do not develop cold feet and keep paddling towards a passionate bonding.
PISCES
Born between February 20th to March 20th
Being caring and being available for help whenever required is the reason why you become essential in a relationship but drifting away as per mood swings make you look self-centred and a little erratic. Being more romantic can help you greatly in the year 2018.
The 3rd, 12th and 21st of the months in 2018, maybe kept in mind for throwing pleasant surprises for your loved one. Planning short trips or adventures at brief intervals can help get you the best from the New Year. Chocolates, perfumes and flowers can be instrumental in bringing the needed cheer and a dash of happiness.
7 People Share The Worst Things Their Marriages Have Ever Survived