First and foremost, education is a thing that changes your viewpoints on different aspects of life, making you more mature and developing your perception. So are relationships, which are also going to make you different, especially your formative years. However, each and every person would indisputably agree that finding time for the aforementioned aspects is a sturdy yet attainable milestone in a couples' life. Be it a long-distance relationship (LDR) or life on the same campus; there are lots of facets to consider, which means that a relationship is similar to something that has structure and requires doing various defined steps. For instance, the same goes for essays, where you have to meet the deadline, follow the requirements, and whatsoever. But what if you, let's say, arranged a meeting with your beloved one but you have a lot on your shoulders in terms of essays? No way you have to call off the date; type cheap essay for sale and enjoy your time.
Priorities Are A Must
No matter how serious your relationships are, do not forget why you aspired to enter into the educational institution. It goes without saying that you should primarily focus on your study for the reason that the more you are into it and understand more, the more free time and brighter career you are going to have. Indeed, you don't also have to neglect your love affair, but upon further examination and talk with your beloved one, it will become apparent that both of you understand this issue and goals, so there won't be any conflicts based on learning.
Time management
By the same token, develop your time management skills. For instance, you can give Friday for studying, and Saturday and Sunday reserve only for the relationship, which means if you are on LDR, you can try to find ways to meet in real life beforehand, but if not – it would be great to spend the day talking via video calls or, let's say, watching the same movie at the same time.
Again, it may well sound ridiculous, but you ought to disconnect from social media while working at college. Indubitably, no one tells you to turn off the phone and talk twice weekly; you are highly encouraged, or even obliged, to be in touch, but you have to minimize it throughout a day.
Besides, you can arrange the time for small talk in the evening, to describe the day, what each of you saw and felt, etc. (even though it might be a tedious routine). Aside from talking, you have to text each other, for example, every two hours while taking a break from your homework assignments. Not only will this approach maintain your connection, but it will also advance your self-discipline and boost your productivity.
Related Reading: 5 Mistakes Couples Make In Long-Distance Relationships
Diversity strengthens
Whether you are long distance or on the same campus, you have to bear in mind one significant aspect. You are two individuals who need time to develop, apart from the relationship. If it happens that you don't have any time due to some academic reason when your partner is free and has burning ambitions to join some meeting or hang out with friends, encourage him/her to do that.
It would be reasonable to mention that the connection is strictly based on loyalty and reciprocity, so by supporting the partner's decisions; you are only to enhance the attachment.
Yes, it can often be harder for one person than the other, but a mature, as well as determined connection, lets both people grow and enjoy lives.
Extra effort is needed
If you have to face a long-haul experience to meet your partner, ensure equality while travelling to each other. Meaning if your other half is sincerely happy to see you after your long journey made by train or whatsoever in order to spend the weekend going back and forth, it is time to share the efforts. For instance, even though you might have money to travel, but you lack time, whereas your partner faces some financial difficulties but has plenty of time, you can offer him/her coming in shifts or every other month. It requires some effort, and the talk will be delicate, but it is crucial to make such separate lives healthy and not to forget the other person's existence. Meanwhile, you can deal with your academia and get prepared to meet your person. Not to mention that money, specifically such expenses on trains/buses are not an issue; moreover, these simple gestures are likely to advance your attachment by means of trust, readiness to sacrifice something for something, and the depiction of real feelings.
You will have to study harder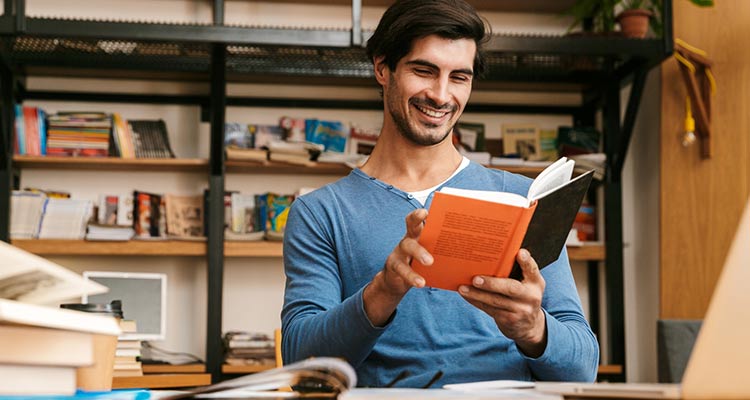 When it comes to the educational institution per se, you need to realize that no matter whether the curriculum is hard, tight, or not, you should be ready to deal with your assignments faster and during business days and be no less effective. Meaning you are to devote more time to work in the library, you have to ditch your social media consumption, and many more. Suffice it to say; you don't have to put yourself behind bars because of the relationship. But it is an excellent chance to get rid of harmful and time-consuming habits you tend to have. For example, you'd better spend more time on the weekends with your love rather than be succumbed by three episodes of whatever it is on Netflix.
Related Reading: Sensible Tips For Conflict Resolution In A Relationship
To sum up
In order to conclude, incorporating relationships and education is prone to be an oft-difficult and challenging goal that demands a plethora of time and work to be managed. For some people, it may well be an unattainable target, but if both of the partners set a relevant aim and approach, the connection is to be flourished without any doubt. The combination of the useful points, as mentioned above, ensure a couple that even long-distance relationships are to be the happiest ones in the long run.