Sanjay Dutt has been in the eye of controversies ever since his twenties. But the remarkable women in Sanjay Dutt's life have always remained the talking point. It's true the controversies have not always been media created. He has courted controversies by walking on the path of self-destruction without any solid plausible reason. He is not only from a stable and loving family but also throughout his life he has had support of great women. Few women have managed to keep him out of trouble for some time and few have not achieved any success.
According to the movie Sanju, Sanjay has been with 308 girls. Sanjay Dutt must have had the most dashing sex life then. It may be an exaggeration or may not be. We don't know all of these 308 ladies but let's have a look at few important women in Sanjay Dutt's life.
The first woman in his life – his mother
It is only fair to start with the first woman in his life, his mother Nargis. Along with being a great actress, Nargis was famous for her social work too. She and Sanjay's father Sunil Dutt shared interests in cinema, social work and one of the most loving marriage in the history of Indian film industry. Yet their son started doing drugs since his teens. Nargis tried to keep him straight but she got seriously unwell and Sunil Dutt got busy taking care of her. Just the day before Sanjay's film Rocky was released in 1981, his mother passed away. This spiralled Sanjay's drug addiction.
His sisters have been a strong pillar of support
After Nargis, his sister Namrata and father took care of his rehabilitation and re-establishing him in the film industry. He re-entered Bollywood in 1985 with Jaan Ki Baazi. Priya is much younger to him. But being in politics, after the demise of their father she has tried her best to help her elder brother especially when he was fighting his criminal cases.
The rumoured women in his life
Tina Munim
Sanjay's heroine in his first film was Tina Munim. The romance spilled over to real life too. But Tina could not get him out of his addiction for drugs and alcohol. She left him for the much older Rajesh Khanna.
Richa Sharma
Sanjay fell head over heels in love with fellow actor Richa Sharma. They got married in 1987. They became parent to a girl, Trishala. But Sanjay fell out of love just the way he fell in love, suddenly. Heartbroken, Richa fled to her parents' place in the US. After that Sanjay hardly had any connection with his wife or his daughter. By 1990 he had started getting linked to many beautiful ladies. Richa died a tragic death after battling brain tumour.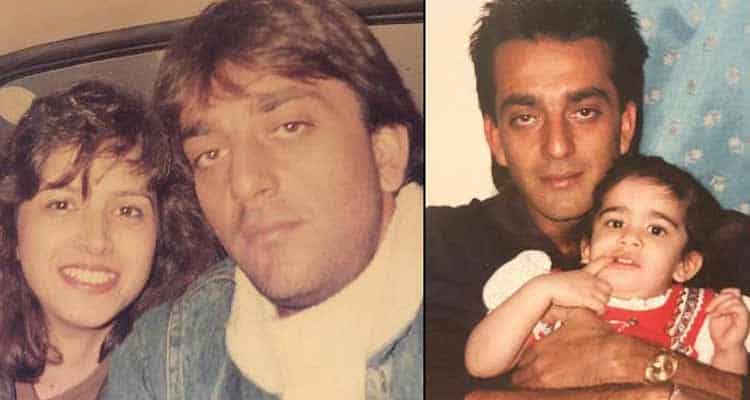 Madhuri Dixit
Sanjay and Madhuri became a hit pair as the new decade of the 1990's began. Their romance became the staple of gossip magazines. They were never open about their relationship. However when Sanjay was arrested under TADA in 1993 because of illegal possession of a weapon, Madhuri distanced herself completely from Sanjay. Sanjay became all alone again. His career was at the peak then. His career also suffered a major setback.
Rhea Pillai
After 1993, Sanjay Dutt and his family got busy fighting in court for his innocence and getting bail for him. He has been to prison few times. In these disturbed times he fell for model/socialite/yoga guru Rhea Pillai. They got married in 1998. But the marriage could not last long maybe because they were entirely different persons in different places. By the time they got divorce in 2005, they were living separately and seeing different people.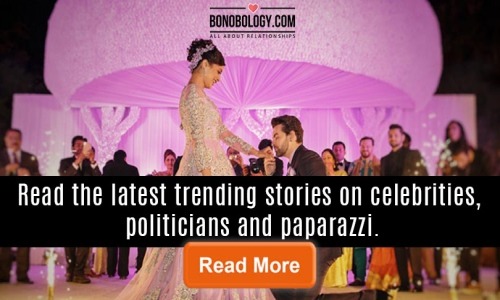 Nadia Durrani
Rumour has it that Sanjay had started seeing Nadia right from his early days of marriage to Rhea. Rhea stood with him in his court trials but this deception left her red faced. Maybe this made her give up on her marriage. Nadia was obsessed about Sanjay and reached USA where his movie Kaante was being shot. It is said she found Sanjay with his female co-star in a hotel room. She left him after that.
Manyata
Manyata was a small time item dancer in Hindi films. Sanjay took an instant liking to her. With divorce, a court case and his father's death, Sanjay found solace and stability with Manyata. He married Manyata in 2008 going against his sisters' wish. They became parents to twins in 2010. Manyata was a catalyst in Sanjay reconnecting with his eldest daughter Trishala. His ongoing TADA case finally came to an end with him spending some time again in prison from 2014 to 2016.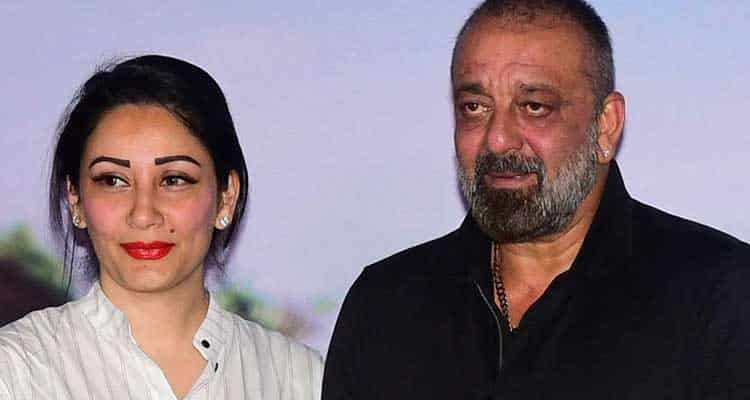 A new chapter in his life has started after getting released from jail. He has mellowed down with age. He is a family man. He has started working on new films too. His friend Raju Hirani's biopic Sanju got alll teh accolades for its tight script, storyline and Ranbir Kapoor's performance.