Hero bumps into heroine in college. The books in her hand fall down. The lovestruck hero then gallantly picks them up. And somewhere while shooting this scene for the superhit Kirik Party, Rakshit Shetty fell hook, line and sinker for the leading lady of the film, Rashmika Mandanna. A year later, the Kannada film industry's IT pair is now set to get engaged. In the run-up to their July 3 engagement, Rashmika shares what makes their relationship so special.
When did you feel that Rakshit was the man for you? Was it love at first sight?
It was definitely not love at first sight. He chose me for Kirik Party and I kept largely to myself, as tinseltown and its ways were new to me. But during the shooting of the film I kept thinking to myself "God, if only I get a guy like him to spend my life with." But I didn't want to get carried away by the thought, because he's Rakshit Shetty and I can't just talk to him about having a crush on him! But yes, we hung out a lot as friends and I realised that I felt extremely comfortable around him and so did he. He understands me and gives me my space, because sometimes, I can act worse than a 5-year-old. He gives in to all my idiosyncrasies and handles them with so much grace. I think that aspect of him really clinched it for me.
What was the defining moment?
Rakshit is extremely shy and simple. He's not a man of many words but his one gesture is enough to bowl you away. For me this was when he came over to meet my parents and ask for my hand. Until that day, I was in a dilemma if we were an actual couple because there was never the usual I love you's and I can't live without you's! Even though I knew that the relationship we share was special, there were moments when I wondered if he actually liked me. Rakshit doesn't express his thoughts even if he feels for you deeply.
The way he spoke to my parents and the look in his eyes when he told them he'd like to spend the rest of his life with me, overwhelmed me. That moment I knew we had graduated from special friends to lovers.
Related reading: How I realised my soul mate is none other than my best friend
Considering that your feelings for each other blossomed during the filming of Kirik Party, did you feel the constant scrutiny of your team members, media and friends?
Actually, it was only after the first schedule of the film that we got talking as friends. I had wrapped up my portions and had to attend college, too. Rakshit was still shooting for the remaining bits and had a hectic schedule. Yet, whenever he'd get a day off, he'd come to see me.
Related reading: Why are small pleasures a big deal?
Knowing how he values his free time, I was elated that he chose to spend those moments with me. I knew he was doing it because I meant something to him, yet those three words were never uttered! Rakshit is a lot like my mother – both never express what they feel, but certain actions prove it all. In fact, it was the constant teasing by our team and the media hype that Karna and Saanvi (their screen names in Kirik Party) are the ideal jodi that added further fuel to the fire. The scrutiny helped us!
How do you manage to make time for each other?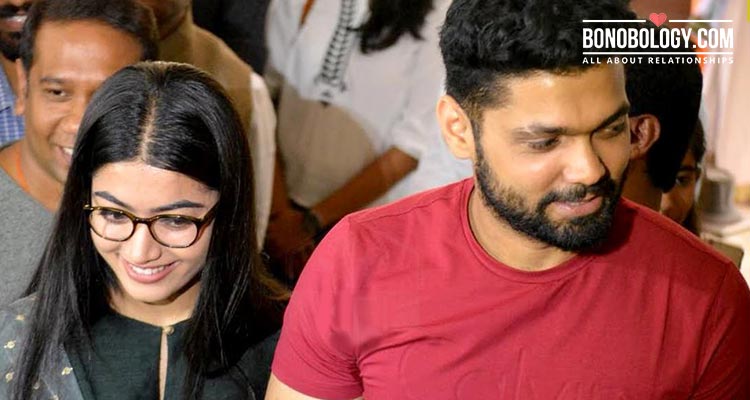 Since the beginning of our relationship, I've never pestered Rakshit for his attention. He's not only an actor but also a director and producer. Of course, I've joked with him that he never returns a missed call and that if he doesn't call back, I'll disown him, but that's about it! I actually tell him, "Call me when you can and meet me only when you want to." I don't want him to meet me for the sake of it when his mind is on work. In fact, that was one of Rakshit's biggest concerns – to not have a clingy girlfriend. And I'm happy that I'm not like that. I know he's mine and will come back to me at the end of the day. Self pat!
You're both good-looking people, so there's bound to be attention from the opposite sex.
He wouldn't be what he is today if not for fans. As for his co-stars, I'd actually be glad if Rakshit makes conversation with his heroines because I find it tough to talk to him even today! He's shy and my mother jokes that he's an overgrown kid. Rakshit is adorable and I'm completely secure in this relationship.
The media constantly plays up your age difference.
I might be in my 20s and he in his 30s, but we complement each other beautifully. He has already been through the phase I'm going through at my age, so I can depend on his experience, which is a major advantage.
Rakshit has always told me one thing – this is your life, so live it fully. I don't think a boy my age would be able to handle life with so much maturity.
What is the best part of your relationship?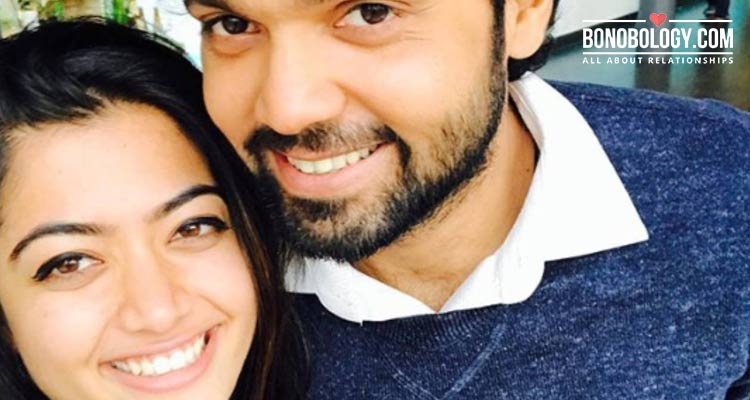 That we revel in the smallest things. Like recently, when the news of our engagement came out, we were walking down the street and he casually put his arm across my shoulder and said, "Hey, what's up?" That to me was the sweetest thing in the world. I know I'll be walking with him for the rest of my life and the anticipation of such small joys makes my life with him more than worth it.