His career should have been a cakewalk
Breaking the family tradition of generations, Saif Ali Khan chose acting over cricket. For a child of Sharmila Tagore and Mansoor Ali Khan Pataudi, everything should have been a cakewalk in Bollywood with everything served on a nepotism platter.
However, the reality was very different. When in the early '90s Saif entered Bollywood, no one took him seriously. For the public he was a joke with his long hair, strong resemblance to his actress mother and heavy anglicised accent because of his years spent in England. Apart from all these, the '90s sensibility could not take someone hardly into his 20s getting married to a woman 12 years older.
Before the release of his first film, Saif got married to actress Amrita. A man marrying a much younger woman is a stud but a man marrying a much older woman is either a buffoon or has a hidden agenda. With rich and famous parents, Saif could not have a hidden agenda, so everyone considered him as a joke.
Related reading: 6 times Kajol slayed the conventions in Bollywood
The twist and turns in Saif's career
His debut was in 1993 with a series of forgettable films – Parampara, Aashiq Awara and Pehchaan. Even the Filmfare Award for Best Male Debut award could not help him much.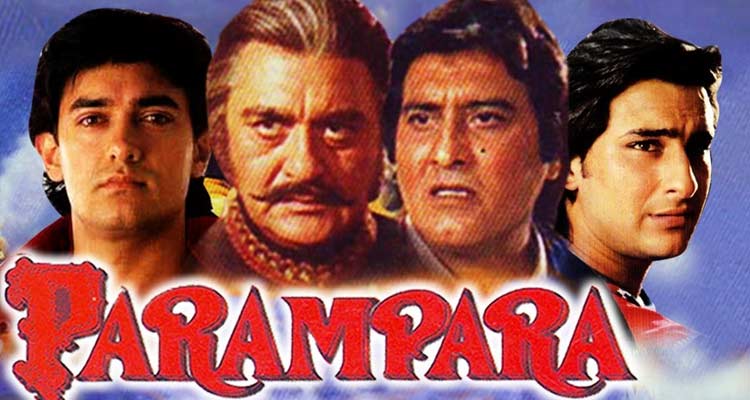 In subsequent years he got success by playing second fiddle in multi-starrers, especially with Akshay Kumar. He was great as the fun regular guy of Bollywood commercial films in Yeh Dillagi, Main Khiladi Tu Anadi etc. His onscreen chemistry with Akshay Kumar was so good that some people started an absurd rumour of them being in a gay relationship.
He was stereotyped as the second lead to Akshay Kumar and the third wheel in romances such as Kya Kehna. Audiences liked him, but he was not happy with the way his career was going.
He was desperately looking for solo assignments. The turning point in his career came in 2001 with the coming of age film Dil Chahta Hai. People finally sat up and took notice of him. Among stalwarts like Aamir, Preity, Dimple and Akshaye, Saif stood out with his comic timing and realistic acting.
Then came the break
After Dil Chahta Hai he did not look back. He did a few more multi-starrer too. But he concentrated more on his solo career.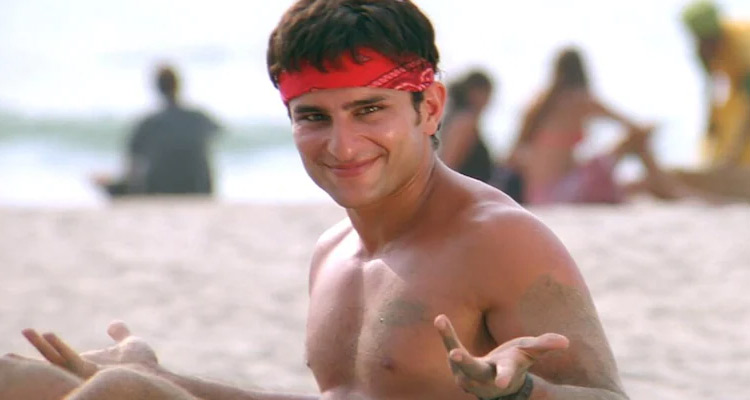 In the 2000s people had become more accepting towards non-conventional Hindi accent and urbane look. This helped Saif. Most importantly, his acting prowess had improved by leaps and bounds in the last ten years.
He became the epitome of the metrosexual urban male of the 2000s. He would not jump from a building to show his love, but he would get a manicure (Kal Ho Naa Ho) or write a book (Hum Tum). The profession of commercial film heroes used to be limited mostly to smuggler, cop and businessman. But Saif's metrosexual hero explored more options in careers and became cartoonist, chef and software engineer.
His subtle depiction of a modern regular guy hiding from commitment in Hum Tum won him the prestigious National Film Award for Best Actor. Some were unhappy with the decision, but showing on screen the vulnerability of a regular guy with subtlety is the toughest job for an actor.
Related reading: What if our Bollywood heroes were on Tinder?
Not afraid to experiment
During this phase, not only did he do big banner safe films, but he did lots of experimental films too. His performances in Being Cyrus, Ek Hasina Thi, and Darna Mana Hai were appreciated.
Two of his experimental roles are worth mentioning. One is the spoilt brat from the period drama Parineeta, and the second is Langda Tyagi in Omkara. Based on Shakespeare's Othello, Vishal Bharadwaj's Omkara is set in rural Uttar Pradesh. Saif brilliantly played the role of the rustic Langda Tyagi and shut up the critics who had thought he could only play urban roles.
In 2007 Saif branched into production and created Illuminati Films. He continued to get commercial success in and out of his production company with Cocktail and the Race franchise, but overall his success could not match the first part of the 2000s. He tried experimentation with films like Agent Vinod, Bullet Raja, Phantom, Kaalakaandi and Rangoon, but could not impress the public.
At this juncture nothing seemed to be working in his favour. But as we know he always has much more in him.
Pioneering on streaming series
He surprised everyone by taking on a huge risk and agreed to do a part in the first made in India Netflix Original series Sacred Games. His gamble paid off. The series instantly became a hit. Saif, as the lead of the show, has been getting rave reviews.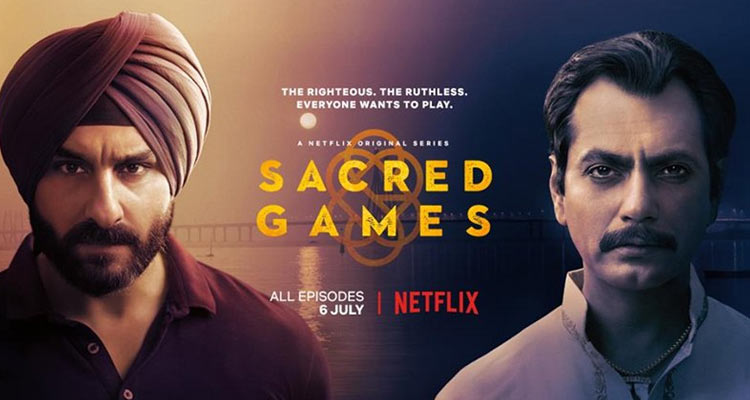 Cop Sartaj Singh is what people would call a loser. He has never made an arrest except a pickpocket and his wife has left him. But he is honest to the core and he has this habit of not giving up on anything or anyone easily. His world turns upside down when he gets a call from a gangster and then he is embroiled in the underworld, dark underbelly of politics and the entertainment industry, espionage and a big conspiracy to blow up Mumbai. Saif has successfully expressed the pain and frustration of Sartaj Singh. Though some work on his Punjabi accent and diction could have made Sartaj more authentic. But it hardly matters, given people and critics are in love with his version of Sartaj. Everyone is eagerly waiting for the second season of this series.
Anyway he is not defined by his acting career alone. He is a son, brother, husband, father, friend and amateur guitarist. He is always present for everyone in his life.
Let's wish the best to this man with many roles.