They say that if you are truly in love then you are not afraid to show it. They also say that parenthood makes the bond between two partners stronger. We draw inspiration from our favourite couple from Bollywood, our Desi Branjelina – yes, you guessed it right – Saifeena. Kareena Kapoor and Saif Ali Khan have been one of the most talked about couples in Bollywood. They have been bold and vocal about their love for each other. From the five-year live-in phase to their marriage and Bebo's pregnancy to the birth of Junior Nawab – Taimur Ali Khan, these two have never been shy to flaunt their unbreakable bond. The world cannot stop drooling over Saifeena and Taimur, and rightly so!
Here are some photographs of the adorable baby with his parents to make your day:
1. Taimur Ali Khan with mum Kareena Kapoor captured while visiting Aunt Amrita Arora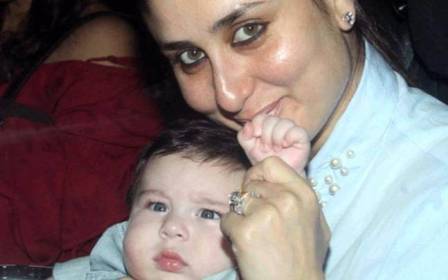 2. After returning to India from an exotic Swiss vacation, Kareena Kapoor Khan and baby Taimur heading to Grandma Babita Kapoor's home.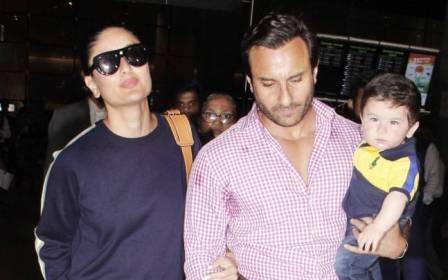 3. Taimur spotted with parents Saif Ali Khan and Kareena Kapoor Khan after their much talked-about Swiss vacation

4. Taimur enjoys a sunny day out with parents Saif Ali Khan and Kareena Kapoor Khan in Switzerland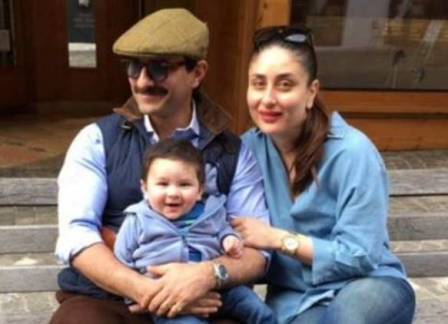 5. Who is cuter – Daddy Saif Ali Khan or Son Taimur? Well, we think both of them are just adorable!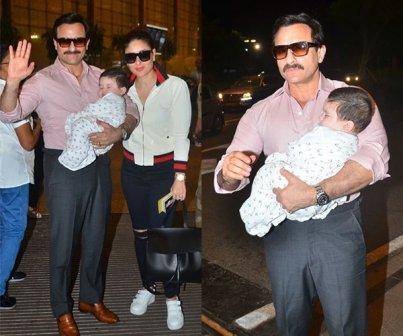 Indeed, Saif and Kareena's rock-solid relationship does inspire us to love irrevocably and without any regrets. Kudos to this awesome couple!