Most arranged marriages, before they become final, have a trial and error period. Whether you are in the first stages, in a committed relationship or deep into courtship, there's always a checklist that's being constantly ticked.
Is his sense of humour too crazy?
Related reading: Couples that laugh together
Does she touch elders' feet? Do the parents belong to a fanatic religious cult? Is he the kind of guy who sees three girls at the same time? Can she handle experimentation in bed? Is he prone to violence?
Questions like these are the background music when a couple is exploring whether the shoe fits. In fact, they continue throughout a marriage.
Judging the other person and deciding what's good for each other is perfectly healthy. The problem arises when the objections and the way they are communicated cause hurt, anxiety, anger, and fear of abandonment in future.
Related reading: The first year of marriage
Moreover, women, more than ever before, and perhaps rightly so, are now more assertive about what they want in their partners and families. If men and their families give strange reasons for rejecting them, so can women.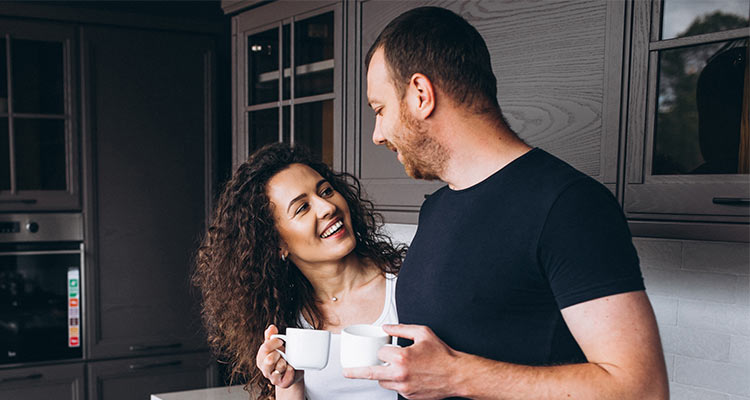 Piyush, a busy 29-year-old, outsourced the entire process of arranging his marriage to his parents and elder brother. They put out an advertisement under a specific caste in the newspaper and requested the local pundit to send out feelers to parents of prospective brides.
The response was healthy. A to-do list was made, and Piyush was told to brush off his best suits.
The Vermas were high up Piyush's list. He liked 24-year-old Antara's profile, the two families mingled amicably, and soon the two decided to move towards a ring ceremony. One day, the couple had a long and passionate discussion, after which Piyush told his family to call off the whole thing. The parents panicked. A puzzled and anxious Antara said she couldn't account for Piyush's decision.
When probed, Piyush said he disliked three things about Antara: she hated Salman Khan with a passion, had zero interest in religion, and considered homosexuality normal. When Antara heard Piyush's reasons for rejecting her, she told her father, "Good riddance. Who's next?"
Clearly, the entire process of a conventional arranged marriage, while useful and fruitful, is often faulty. It has convenient exit clauses, is similar to window shopping, involves monetary and emotional investment with no guarantee of returns, and often results in disappointment when expectations are not met.
31-year-old Shivnath thought his dreams would come true when he finally got to see Shivani, a gorgeous woman in her late 20s, in person after a quick exchange of emails and phone calls in the wake of their meeting on a matrimonial website.
One week into their courtship, in a gathering of her family, Shivani got irritated by her father's good-natured badgering to make a decision. She looked him right in the eye and said, "See, I like him. There's nothing much to dislike. He wants to be a scholar, and I want to see the world. He's low-energy, and I am always up and about. I love my lifestyle, and books can't maintain it. Plus, he's a little too skinny and dark-skinned for me."
While he respected his daughter's views, he did not have the heart to tell Shivnath and his parents the exact reasons for her rejection. Unfortunately, Shivnath, suspecting Shivani was seeing another guy, developed a brief bout of depression and began unconsciously stalking Shivani till her brother told him to back off, and better sense prevailed.
But can calm prevail if a dispute starting with parents spirals onto the children? 31-year-old Waseem, from a Barelvi Sunni Muslim family, and 28-year-old Jugnu from a Sayyad Shia family, both progressive, met at a wedding and decided to get married.
A few days after Istikhara, an Indian Muslim wedding ritual in which the local religious head takes permission from Allah to carry out the wedding – their families had a significant disagreement over religion. Jugnu and Waseem toed their families' lines and the Nikah was called off.
"Given the unpredictable nature of conservative arranged setups, men and women are taking the more comfortable route. They start casual, see if it matures and then involve their parents," says Mithila, a divorce counsellor. "If the society opens up itself to a grocery-shopping like model to screen prospective brides and bridegrooms, there's bound to be disillusionment."
While common arranged marriage customs are particularly susceptible to future partners and even families not being honest about facts, camouflaging their preferences, and exploiting innate loopholes, their core rituals remain the bedrock of most Indian marriages.