We agree on everything, except for one thing
"My husband Martin and I live in the UK. He is a communication engineer and I am in research. We both are postgraduates and earn almost the same, totalling to a good income at home. We have one daughter and take equal responsibility of the child and home. There is no gender disparity in our home with regard to any work. I don't even have to ask for help. He is always around the house with me after work."
"We make joint decisions with regard to vacations, investments and all money matters. We have been agreeable from the beginning about financial matters and that has been one of the successful aspects of our marriage. The plan was that my salary be used for our livelihood in the UK and Martin's salary for the EMI of our house back in India, investment for our daughter's college education and our vacations," said Ann.
Related reading: How money issues can ruin your relationship
Finance is important but how many couples achieve an understanding?
One of the biggest challenges in married life is to think on the same page. And the toughest page is the page of finance. Therefore finance is usually not the first topic that is discussed among married couples. Getting to a consensual financial arrangement of the kind Martin and Ann have is praiseworthy. Decades ago, the wife's earning was called 'pin money' meaning it was used for the peripherals, as they didn't earn as much as the husbands did. But now, decades later, with women earning at par, the contribution from the women has become crucial to the mainstream financial planning of the house. This in itself has been a transformation in the Indian context. But this financial dynamics comes with its own flaws. Though most couples think they are in sync on financial matters, this is far from the truth.
"We have a joint account where we both know our expenditures and agree on all terms. Except one aspect I have no disappointments with the financial arrangements and that one reason is a deal breaker in our marriage. He sends Rs 20,000 to his parents every month, while I am not to do this. I have absolutely no issues with him sending home money to his parents because I believe that we children have to look after our aged parents. His parents are retired and his mother, having been a central government employee, draws a comfortable pension. My father recently retired, while my mother has always been a homemaker. When I suggested to Martin that we have to send Rs 20,000 to my parents also, he didn't agree, saying that we do not have that money to spare," said Ann in much sorrow.
Related reading: Incredible story of how she managed to balance her family and her in-laws
I marry you, you marry my whole family
The Indian husband makes place only for one person in his life, but when an Indian wife gets married she has to make place for an entire new family with the expectation of wiping out her own at times. Ann was accepting of the love and care Martin gave his parents, but when Ann wished to do the same for her family, Martin couldn't understand it. When there is equality in partnership, then caring for each other's parents is also a part of that partnership. Make it a point to get on with her parents and support them as well. Show respect and warm hospitality to your wife's family and friends. Loving your wife also means loving her family and her need to support her family.
Loving your wife also means loving her family and her need to support her family.
"We can support my parents morally and financially, which is just the same as looking after his parents. We have a discussion on every aspect of our financial life, but this is one aspect where he doesn't even like a discussion and directly made a decision. This partiality hurts me. What is more hurting is that we agree on every minor aspect of home economics and this one decision he took without even telling me. My parents have no pension coming in and I am their only child. We are from a middle-class family and they spent a lot of money on educating me in the UK. I don't want to wait for them to fall sick to look after them and I wish to contribute a part of our income to them as well," lamented Ann.
No scope for discussion
Ann treats Martin's family as hers; therefore, Martin should treat her family as his. Ann had rightly used the word 'our income' and she is not suggesting that they have to contribute from her income. His viewpoint is that since he works hard he should be able to give money to his parents. He sees it as his duty to help them. In his view, they are a part of the package and she should understand that. She doesn't seem to understand that only he has a duty to his parents. Before marriage, one's allegiance is to parents; after marriage, allegiance shifts to one's mate. So when the decision comes to support parents this one should also be in sync.
"This is the first time that we have had a tiff on money matters. And Martin refuses to listen to my concern. I have a good mind to start sending money to my parents without his consent just like he does, but I know that would begin to damage the marriage vows beyond repair. Martin would not be as forgiving as I am. Now I feel that no matter how egalitarian an Indian man is, some element of patriarchy is deep rooted in him," said Ann.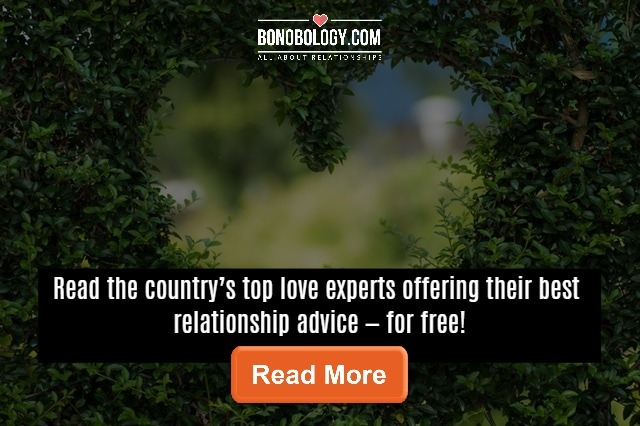 Related reading: He hates my parents, wants me to love his
I have an equal responsibility
Money management is still a role that Indian men pride themselves on. Breaking that myth are the equally earning women. If Martin supports his parents, Ann must, too. In India, that's what the Maintenance and Welfare of Parents and Senior Citizens Act, 2007 initiated. This act is to provide more effective provision for maintenance and welfare of parents and senior citizens. It makes it a legal obligation for children and heirs to provide maintenance to senior citizens and parents, by monthly allowance. But since Ann and Martin earn outside the country, Martin takes a decision on this.
"Ever since I spoke about supporting my parents, Martin has stopped talking to them. They have not asked me for help, but I wish to do this as my responsibility to my parents. Martin says if they have a medical emergency then we can help. But I feel this is truly unfair, waiting for them to fall sick and we become their medical insurance. Martin won't even listen to me and now I have no more explanation to give in this regard. I told Martin clearly that next month onwards I'm going to support my parents. I know this is going to be the elephant in the room in our marriage, but I have to take this step. My father has been talking about taking up some consultancy from home and I would be delighted if he did that," Ann said.
Indian society places high value on children supporting aged parents. There is no gender disparity in this case. If both partners don't agree on this aspect, there will be disputes and marriage breakdown. Since Ann's parents have no further income coming in, Ann is doing a great job by supporting them. It is also advisable for parents to work as long as their physical health and mental wellbeing permits.
Why can't I take care of my parents like my husband takes care of his?
My husband is stingy and his only focus in life is money, even if it's at the cost of his relationships
Want to divorce my husband who borrowed money from people and left me and baby alone to face them
SaveSave