Sex toys have been an unexplored subject for most Indian women. However, that is starting to change. These pleasuring devices are becoming more accepted, are being used as an alternative to real actions and even used to enhance sex with a partner. Pleasure can be attained in a variety of ways that extend well beyond conventional sexual encounters. Sex toys are here to stay. Read the following account and see how.
A Sex Toy As A Gift
It was back in the day – I mean early 2000 – when a friend told me her little secret. Her boyfriend had given her a naughty gift she said, to keep her company. The gift was a dildo.
Being in the marketing space, he was accustomed to traveling. While he was away, he did not want her to feel sexually deprived. Since they were frequent and amorous with their lovemaking, the dildo helped her overcome her longing.
She showed me the dildo and the apparatus looked pretty much like the real deal. She turned the knob at the end of the stick (uh uh), and the dildo worked in a fairly 'simple' way. One just had to keep the equipment stacked with batteries, turn on the knob, insert it into the aching part and gain the release one desired!
Sex toys can be an equally great asset to singles and people in relationships. After all, being happily single does not mean having to sacrifice one's share of pleasure and orgasms. If you are single or simply bored, sex toys can change that for you.
Related Reading: I want to try sex toys but my husband does not
I'm not touching that thing!
As for me, I did not want to touch the thing, having known where it had been. Sex toys seemed scary to me then. Sensing my apprehension and intent on making me understand the nuance of the vibrator, she washed the thingy and expected me to get a feel.
The device was pretty icky, as far as I was concerned. She encouraged me to touch the toy, but I did not want to even consider that, ever. I simply did not touch the vibrator!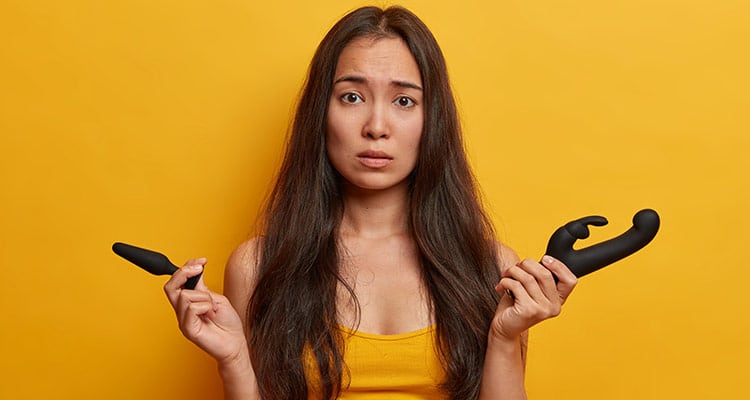 We had our jokes about the thing, however, and went into peals of laughter over the noise it made as she put it down on the table. You could say it sounded like a grouchy old roar of a lion. She was very happy with the gift; it came in handy (pardon the pun).
Since both she and her man enjoyed anything different, this pretty much worked for them. The sex toy was generously used while he was away, but they also made use of it during their frequent sessions when he was back.
It is true, good sex can kiss your worries away. It gave him a kick to see his girl climaxing as she used it during their various sessions both with him and the dildo.
Does it work for you?
When I asked her whether the toy made her feel good, her answer was simple – it did, without the mess semen sprinkled on her and the worry of an unwanted pregnancy. It satisfied her completely. However, she did admit that she preferred the real deal. But this was good enough for a quick and harmless orgasm.
Her theory was simple – when he was not with her, he was still with her. Nice, eh! She would bring herself to orgasm as often as possible, as she fantasized about him while using the machine. They would also often sometimes indulge in sex talk on the phone while she would use the toy.
One day, the batteries stopped working! She was desperate, she needed her fix. Since she was living with her parents and given that it was relatively late in the night they did not like her out on her own. She explained that it was that time of the month and she needed sanitary napkins.
She went out, bought the pads and the batteries! Old Faithful has been with her through the years. Eventually, she and the man got married. Old Faithful still keeps her company to the day. She has other toys in her kitty (uh uh) but has not divulged their use – she cannot chuck out the old dildo.
Not quite the real deal, but still fun
The two of them enjoy themselves and when they need a little spunk, they use their props. It keeps them on edge knowing that while they celebrate their love in a good marriage, with two children, they still get their jollies with their toys. Old Faithful has seen better days. I believe that nowadays it spends its time mostly stashed away on a shelf.
When she needs a bit of fun, she tells me, Old Faithful still gives her the thrill. She reiterates though – there is nothing quite like the real stuff.
Related Reading: 9 Reasons Women Moan During sex
Popular Sex Toys For Her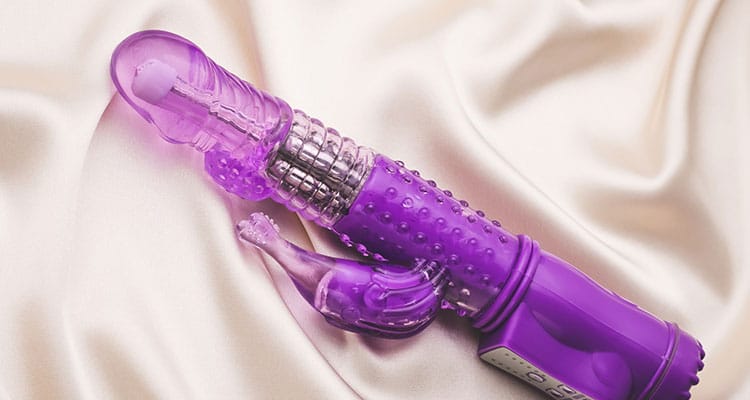 Sex toys have a good deal of variety too. There are so many types, colors and brands that you can choose from for the ultimate pleasure and a mind-blowing experience. Vibrators, for one, are brilliant. To stimulate your external genitals, they do a fabulous job and are particularly a favorite of women.
Dildos are also great and can be used for penetration. A lot of men also like using dildos on their partners and this is a hit with lesbians. They usually resemble penises but can be slightly curved for a more rich experience. Anal toys like butt plugs or anal beads are also very popular. They are designed to stimulate the anus but should be used carefully.
Say hello to good sex and revamp your sex life by trying some of these. Finding pleasure is easier than you think these days!
Sexual Compatibility – Meaning, Importance And Signs
My Sex Life With My Husband Is Good But I Still Feel Like Masturbating
What is 'Mercy Sex'? 10 Signs You Have Had 'Pity Sex'