Many years ago when I saw the film Kuch Kuch Hota Hai I expressed anger at what the film had depicted – when the actress was a tomboy she wasn't paid attention to by the hero, who then, like most Indian men, ran after the girl who wore miniskirts. However, years later, when this tomboy has transformed herself into a sari-clad lady, he couldn't take his eyes off her – especially when the wind, quite conveniently, had blown her sari's pallu off to reveal her cleavage-revealing blouse. This is nothing but sexism in Bollywood.
When I told my friends about this, they laughed at me and said that I was overdramatic and this movie was all about romance. Today I can safely say that I was right with my interpretation – it was Bollywood way of portraying sexism that was passed off as romance. Sexism in Bollywood is still presented in the garb of romance and comedy.
Related Reading: The Most Sexist Dialogues In Bollywood Films
Examples Of Sexism In Bollywood
Movies that have celebrity names and earn crores at the box office don't entirely leave sexist dialogues behind. Namely Kuch Kuch Hota Hai, Rowdy Rathore, The Dirty Picture, and Pyaar Ka Punchnama 2. Here are some famous dialogues that are dripping with sexism in it.
1. Salman Khan's movies might be box office hits, but they have their share of sexism in it. What else would you say to a film like Dabangg where it is shown that if a woman does not say "yes" to a man, then he finds other ways to make her his? Gosh, Dabangg 3 is already here, and it's dripping of sexism I am sure.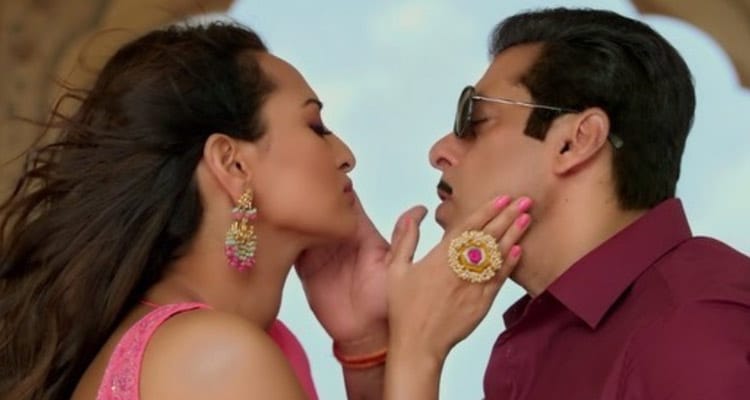 2. Everyone went ga-ga over the mush in Jab We Met. However, that doesn't mean it didn't have sexist remarks like "Akeli ladki khuli hui tijori ki tarah hoti hai (A lone woman is like an open safe)."
3. Race 2 had a senior actor uttering phrases like "Ooparwale ne tumhe aage aur peeche bahut kuch diya hai, lekin oopar kuch nahi diya hai (You have plenty at the back and in the front but nothing up there)." Really? Don't filmmakers know that leering at a woman's assets and passing remarks about it does not qualify as a compliment?
4. The epitome of romance in Bollywood movies is in the movie Dilwale Dulhaniya Le Jayenge. But, even this movie had its sexist dialogues uttered by none other than the mother of the heroine where she tells her daughter not to have ambitions. "Sapne dekho, zaroor dekho, bas unke poore hone ki shart mat rakho (Have dreams but don't expect those to be fulfilled)" – it is such a pity that we live in a society that promotes thoughts like this.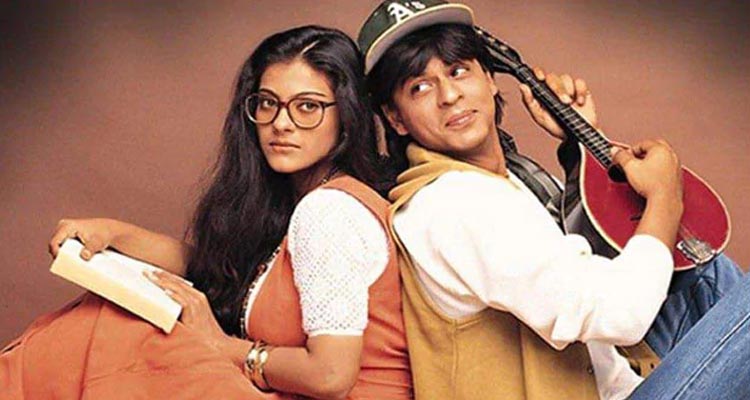 Related Reading: 6 Bollywood Heroines Who Played Villain Roles Extremely Well
Bollywood's troubled relationship with women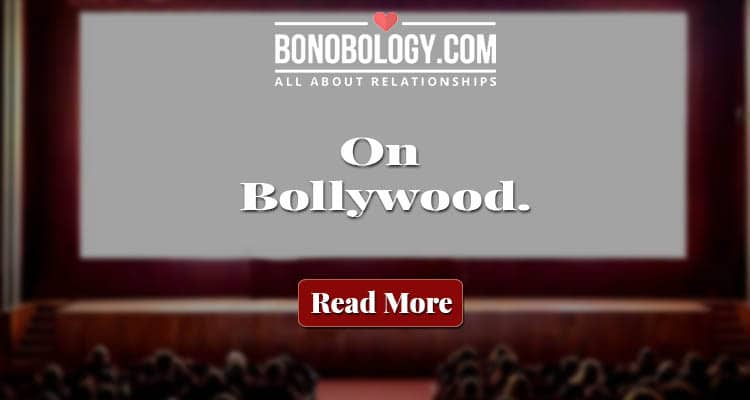 Sexism doesn't end in just in the kinds of dialogues said. It also comes in the form of sexist Bollywood songs to which the heroine dances, the profession that women are shown to have, the roles they are made to play etc. For instance, Bollywood sexist ideas existed even way back in 1995, when in the film Dilwale Dulhania Le Jayenge, the hero is shown to have no qualms in flirting with a woman even after she has asked him not to and in the more recent film, 3 Idiots, balaatkar, meaning rape, was turned into a joke. Is this such a trivial issue? Also, compare this: in the film Stree, the female ghost got to take away only those men who turned around to look at her – showing perhaps their consent to the ghost's act whereas, on the other hand, in Toilet: Ek Prem Katha, the hero continues to click pictures of the women who he loves even after they tell him not to do so. Why this discrimination against women?
Gender stereotypes in Bollywood
Dismantling the sexism of Bollywood, in 2017, IBM and two institutions based in Delhi released a study conducted on over 4,000 Bollywood films. This study brought out some important facts about Bollywood's reel of sexism that is prevalent in the industry. Some of its findings were:
In the plot summary, more often than not, it is the male characters that find more significant mention than female characters.
While the hero is described with words like "rich", and "successful" the heroine is shown to be "beautiful."
The hero is shown to be working or killing. On the other hand, the heroine dances to songs that bring out sexism in Bollywood songs or gets married – such is the idea of romance in Bollywood movies
Even when it comes to occupation, while the male lead has various occupations – right from the doctor, to the lawyer, to the soldier the heroine is often stuck to being a teacher or a home-maker
Related Reading:  Why These 5 Bollywood Actresses Quit Acting
Sexism in real-life in Bollywood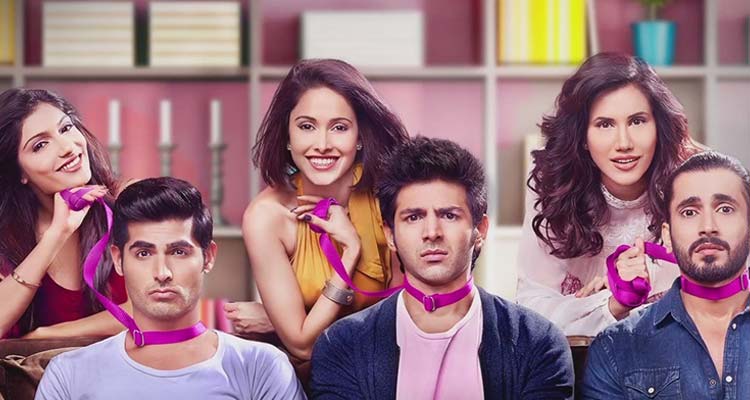 In the last few years, heroines have come out into the open where they have exposed the strong prevalence of sexism in Bollywood. They have said that not only are they always judged on their looks and merely expected to be the arm-candy of the hero, but are also discriminated against when they try to share their ideas concerning the script and direction.
It is not only the number of actresses but also the number of women in fields like direction, production, scriptwriting and even singing has remained much lesser than their male counterparts. In 2017 a Geena Davis Institute on Gender In Media report showed that only 1 in 10 directors in Bollywood were women.
The question arises as to why actresses face such atrocity in the hands of directors and producers. Why is such objectification of women happening in Bollywood? Studies have shown that it is not only because movies cater largely to the Indian male audience who, unfortunately, have such a mindset but also because this is the real social status of women in the country today. Not to forget, there exist women within the uneducated, and semi-educated sections of the society who want to spend their lives looking better so that they can ultimately marry a rich man and have his kids – profession and career come nowhere on their priority list.
Women's portrayal in Indian cinema is changing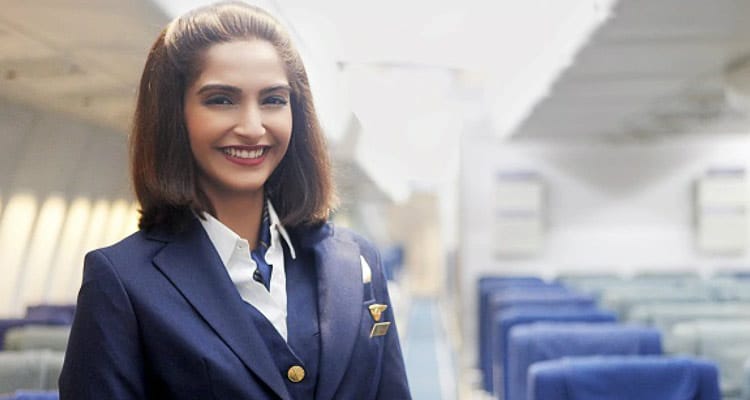 With movies like Neerja, Neel Battey Sannata, Queen, English Vinglish, Anarkali Of Aarah, A Death In The Gunj and Tumhari Sulu being made, the winds of change have begun to blow. Women-centric cinema-like Lipstick Under My Burkha has also slowly started to gain acceptance and receive critical accolades. Also, there are those like Aamir Khan who are making movies like Dangal, where the life of the wrestler Geeta Phogat was shown and those like Tiger Zinda Hai where the heroine is shown kicking and killing at par with the male lead.
However, even if the portrayal of women is slowly changing in Bollywood, in real life, judging an actress by her looks, sexual harassment and trolling continues. Casting couch proposals are nothing new either. Indeed, Bollywood's troubled relationship with women continues even now, and it still has a long way to go before Bollywood can claim itself to be clean from sexism.
Here's a movie that explores an Indian millennial's journey of falling in love