Sexual harassment is not an alien term these days. Millions of conversations around 'me too' and 'no means no' campaigns are proofs that women are not ready to 'let it go' and suffer in silence. Filled with a fierce rage, many of these women are coming forward to share their workplace sexual harassment stories like never before. That's the potential reason why there has been a 51% increase in reporting of sexual harassment cases within office premises of India during 2014-15. (Source – But still the battle is half-won, as many women even today fail to acknowledge and classify the behaviour they are experiencing at work as sexual harassment. Sixteen per cent of women denied sexual harassment, but said yes when introduced to a variety of sexist remarks or sexual innuendos, claims SurveyMonkey. To be vocal and responsive about it, every working woman must understand sexual harassment at work and its subtle signs as well.
What is sexual harassment at work?
Sexual harassment at work can take so many forms. It may start with gender-biased comments, obscene remarks or jokes, and advance towards any unwelcome sexual move in the professional, workplace and social situation. Let's accept it. Sexual harassment at work is more common than you think. Every professional setup has its own can of worms when it comes to offensive sexual advances. Who hasn't heard of Harvey Weinstein's inappropriate sexual advances towards the top-notch leading ladies of Hollywood? In India, high profile cases have been in the news for all the wrong reasons. Large media houses, big offices and corporates, start-ups, multinationals, banks, schools, colleges and even the legal framework of our country – all are exposed to the impending dangers of sexual harassment. Isn't it startling? More startling facts will be revealed as we try to give you a comprehensive checklist featuring 8 prominent signs to identify impending sexual harassment at work.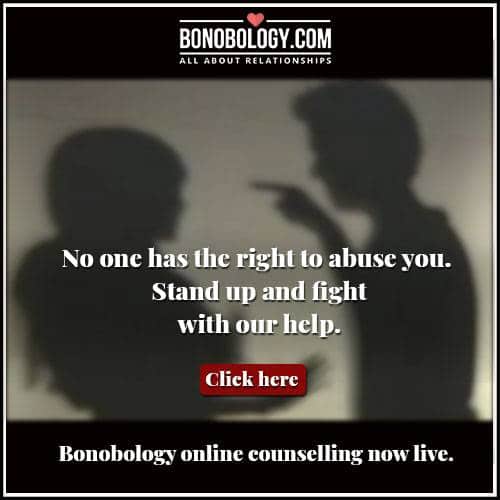 8 Signs to watch out for sexual harassment at work
Hostile workplace environment: Men clearly dominate women in the strong media landscape with 4:1 workforce representation. This male domination, many times, make the workplace hostile. Usually, these organisations advocate open communication between the genders. But under the garb of this, the majority of men laugh at sexual jokes and initiate unwanted sexual teasing in the presence of a woman. They cross that thin line between open communication and suggestive interactions, and as a result, make working uncomfortable and difficult for a woman. So next time, if your superiors show inappropriate images or illustrations and laugh in front of you, it is definitely a starting point of sexual harassment. The next step is to report this to the authorities before the matter goes out of hand
Suffer gender disparity at work: Even while professional female workforce in India is increasing day-by-day, 'gender disparity' is still at an all-time high. Be it low pay packages as compared to men, fewer leadership job-roles or no job permanency, the female working population is always exposed to unequal gender practices. Statistics reveal that women below the age of 30 earned 23.07% less than men. This wide wage gap puts men in an advantageous position and entitles them to play the power game confidently with women professionals. Sometimes, senior company managers utilise these power dynamics and make working conditions even more difficult for women. Late work assignments, forging deadlines to stay in office beyond work hours or passing your opportunities to the opposite sex counts as gender disparity at work

Strange sexual innuendos at work: Every woman deserves a dignified and quality career which is possible only if workplaces are comfortable for them to explore their professional pursuits creatively. But when a woman suffers through strange sexual innuendos, it may discourage her from pursuing her career goals. As per statistics revealed during Budget 2017, only 23.7% of eligible Indian women are part of the active workforce, as compared to 75% of men. Regressive male attitudes could be one of the potential reasons for women abandoning their careers.' Hey, sexy! Your makeup is on-point today.' 'Babe, you look pretty curvy in red.' If you hear these sexually coloured remarks at work quite often, then this is suggestive of sexual harassment. This may go to extremes when the harasser may turn regular work discussions into sexual debates, or ask you questions about your active social or sexual life. In fact, 81% of women have experienced such verbal harassment at work. Recently, the CEO of a premier Web channel used such comments to harass a woman employee. Later, he had to resign from the post after being slapped with sexual harassment charges.
Continuous 'harmless' flirting: Being at work calls for a professional code of conduct and formality. Any kind of unwanted flirting during or after work hours is counted as unethical and unprofessional. If a woman chooses to stay silent to such unwanted attention, then this might even lead to serious sexual advances in the future. Assert your 'no' strongly and raise your voice at the right time to nip the harassment in the bud
Watch out for 'special assignments': Additional work projects come with additional job responsibilities. Female interns see it as an opportunity to prove their talents and skills, but our Bonobology experts warn you to watch out for such signs. Any work assignment that calls you to stay in the office alone for late shifts could be a potential trap. The same rule applies to projects that require travelling to a different city or a country. This might be your superior's chance to make physical advances beyond the office barriers
Refrain from accepting 'gifts': Gifts are OK if they are a part of your office tradition on Diwali or Christmas. But if your boss is too generous to shower you with precious gifts, then this is an attempt to woo your attention and express his interest in getting 'something more' from you. Denying such gifts directly will make you potentially safe from such sexual advances
Take note of any 'unwanted' online communication: Staying connected to colleagues 24x7x365 might be the need of the competitive professional culture, but don't let it become a carrier of sexual harassment. According to a survey by Cosmopolitan, 25% of women admitted to receiving lewd texts or emails at work. If a colleague or a senior company manager messages you some outrageous text, sexual jokes or image via WhatsApp and then apologises for the 'mistaken forward', don't take it lightly. Immediately report it to the internal complaint committee for swift action. If he sends you a friend request on Facebook, or Instagram follow, ignore it. This would be a clear signal that you want the only professional association with your superior
Seeking sexual favours in exchange of job promotion: In other words, 'quid pro quo' is one of the prominent forms of harassment by a boss. Usually, it is translated as 'this for that' where a woman employee can receive employment benefits like favourable performance recommendations, promotions, salary increments, or a prestigious project against sexual favours. Denial of such sexual stimulus may mean loss of job, aggressive workplace bullying or bad performance reviews. This is one of the extremes in workplace sexual harassment that must be brought to the notice of your office's internal complaints committee as soon as possible. Bollywood's infamous 'casting couch' scandals are one such example, where many actresses have opened up against such advances and the consequent harm, including loss of movie projects
Once you are sure of sexual harassment at work, don't keep quiet, fearing the repercussions of speaking up. Don't be embarrassed to file a complaint. Open up, lead your battles against sexual harassment and do your bit to make the professional world safer for every woman in India and the world.
"Those in power taking advantage of those less in power" – Kalki Koechlin on the many facets of sexual abuse