(Names changed to protect identities)
I married in 1980. It was by my choice. The marriage was frowned upon. Courtships hadn't been invented at the time. On this journey have come inadequacies, differences, gaps and huge air pockets. No crashes though. It has lasted. Courtships do help. They are not frowned upon any longer, at least in some quarters. Couples now have the advantage of knowing, understanding and spending enough time with each other before they agree to tie the knot. They discover that similar backgrounds, traits or a complementary nature minimise breakups.
Last year, I helped a friend with a book on astrology. I realised that matching of horoscopes is yet another attempt to ensure compatibility. It helped match the traits, behaviour and nature to ensure a lasting relationship.
Related reading: How our differences make our marriage a success
I was posted as an instructor at the Air Force Training Centre at Belgaum. Co-located was the Army Commando School. That's where I met the newly promoted Major Basra (name changed) who too was an instructor. We were brothers-in-arms and we became buddies. Tall, handsome and fair, he made many heads turn.
Before Goa's liberation in 1961, a large Goan population had moved into the camp area within the cantonment. They brought in a different cultural hue. Boys and girls were much more open about relationships. With swarms of young army officers arriving for the commando course, the place was a hotbed for romance and for quite a few marriages too.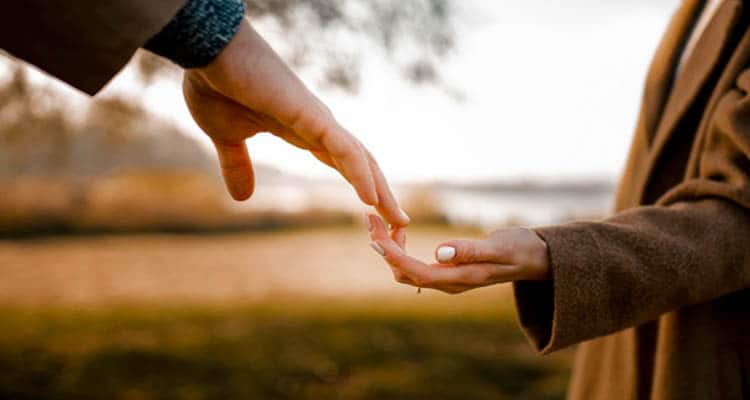 Major Basra was a sought-after bachelor. There were times when I felt that he tended to get carried away in his enthusiasm with the lady friends. He was a fun-loving person, wearing his heart on his sleeve. He was instinctive about his relationships, slightly impetuous and immature at times.
He called me one day to let me know that he would be away on a fortnight's leave. A telegram announcing his marriage came soon. I couldn't attend the marriage due to the short notice.
Soon, the couple moved into Belgaum. We gave them a royal welcome. His wife Honey, a pleasant, mature lady took matters into hand. She helped Basra in setting up the house. She was at ease with herself, self-possessed and totally at home in the Services environment. She had been an air hostess and it must have helped.
Needless to say, there were a few dejected souls at Basra's marriage but what made things taken an unhealthy turn was when he avoided the very same company that he had encouraged earlier. Basra was circumspect and nervous about his liaisons coming to Honey's notice.
A feeling of being jilted or of discourtesy, whatever the cause – just two months into the marriage, Honey received a letter signed by a few, revealing Basra's liaisons and his colourful bachelor history, with a return address.
Best wedding stories
Related reading: Best wedding stories – a collection of romantic stories
This was a certain recipe for extreme turbulence for the newly-weds. She shared the incident with me. It was her way of being open-minded. She had a word with her husband. A few days later she sent a reply warning the girls not to interfere with her marriage.
The past, she wrote to them, was of no consequence to her, but the present and future surely were. This reinforced to me her balanced and mature way of looking at life.
I met them two decades later. I recalled the episode and realised that their complementary natures did help. Honey made up in maturity for Basra's immaturity. In an open environment, a way of life which is balanced makes amends. They were able to complement each other's inadequacies to create a stable marriage.
10 Things A Woman Does That Annoy Men
I cheated on my wife just after her delivery but I don't feel guilty