A brief conversation with lyricist Sameer Anjaan, who recently made it to the Guinness Book of Records for the number of songs he's written.
Tell us about your wife.
Her name is Anita. We got married in December 1985. She is the backbone of my family. She takes care of the children. She takes care of the house. She loves listening to music. Sometimes she sings.
I think whatever I am today it is because of her. During the 1990s, I was doing 120 films at one time – 60 films with Anand Milind, 60 films with Nadeem Shravan. I don't know when my children grew up. I don't know how she took care of everything. At that time my father was sick and she was even more caring than me. She took care of each and every part of my life. She came from a family which did not know anything about the film industry. But she understood everything. She never asked me to give her some time or why I was working the whole day. Neither would she question me about the life I was leading. She never ever argued with me about anything. I left home early in the morning and returned late at night.
With parties, meetings, sittings, a lot was happening. But she never fought with me. She never argued with me. So I think that is the biggest support she has given me.
Music connects with everything. I've written so many songs inspired by my wife, for example Dekha hai pehli baar Saajan ki ankhon mein pyaar… (Saajan).
How would you connect music and lyrics with marriage?
Related reading: "I became a writer because of my wife" – Ashwin Sanghi
Music is an integral part of my life.
Once in a television interview lyricist Hasrat Jaipuri said that a poet can never be inspired by his wife. Even his wife agreed. Do you agree?
That is a personal point-of-view. I don't agree with it. Majrooh Sultanpuri, legendary lyricist, said that his wife was his biggest inspiration. The opinion varies from person to person.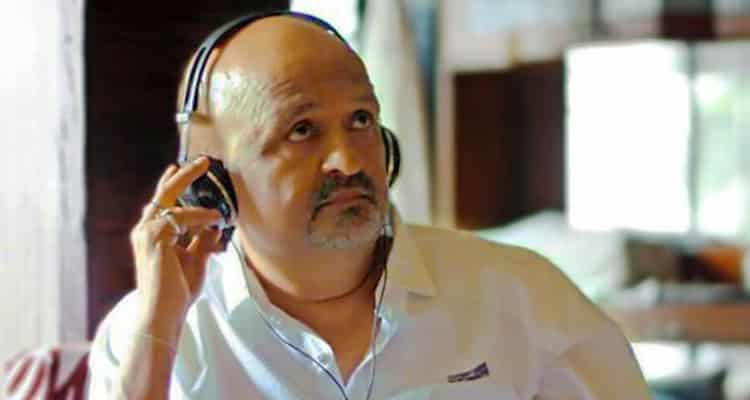 What is your take on the institution of marriage?
Many people say that a creator should not get married. Creators should have two things – loneliness and flirtatiousness. And these two things get blocked when you get married. I, on the other hand, realised that these are the two things which destroy you.
After marriage you are going to live a more disciplined life, you realise your responsibilities and then you understand different kind of emotions, relations. And these you are going to miss if you don't get married.
Has Bollywood ever affected your marriage (in good and bad ways)?
There is no time-bound schedule in Bollywood. There is no fixed time for anything. A typical office going person goes to office at 9, finishes work at 5 and is home by 6. Work-life balance in the film industry is very disturbed. Sometimes the producers call me at midnight. I have to put up with these circumstances because it is my profession.
Sometimes Anita gets angry. There is a limit for everything. Sometimes I'm out of the house for a week or 10 days. She gets lonely.
Related reading: No infidelity, no domestic abuse and yet am lonely in my marriage
It's difficult to handle everything alone. She needed my company. She needed my help. She needed my opinion. But I wasn't there. These are little things that disturb her. Those things can cause imbalance in career and marriage.
Bollywood also helps sometimes. It's the dream of every girl that her boyfriend or husband should be a little popular and achieve something. Because it is a very glamorous line, you can achieve things very easily. That's how Bollywood helped me.
https://www.bonobology.com/10-cute-statuses-share-man-committed/
https://www.bonobology.com/he-was-married-but-fell-in-love-with-a-waitress-who-doubled-as-a-prostitute/
https://www.bonobology.com/he-loves-me-so-why-does-he-have-sex-with-the-other-woman/