They say opposites attract, but is it true, especially in an arranged marriage? We are total opposites when it comes to personalities, education, background and yet have been married for 10 years.
Like any typically arranged marriage setting, our profiles were exchanged through common relatives. Our common relative was a senior lady, old enough to be my grandmother and everyone respected her a lot in the family. My family liked the profile. However, after reading his profile I was a bit sceptical about his family accepting the proposal.
Related reading: Arranged marriages and the interesting men I got to meet
Poles apart
I voiced my opinion and even suggested that they had probably just agreed to this meeting as the common relative was a respected elder. We were poles apart. He was studious and had a doctorate from a foreign university, enjoyed solitude, was not much of a talker, loved cricket and enjoyed eating non-veg! I, on the other hand, was just a graduate, loved talking and socialising, clueless about cricket and a pure vegetarian. The first thought that came to my mind was "We have nothing in common! What would we talk about?"
On the decided date, we went to his place. Even before we left the house I had told my parents that this was not going to work and we are probably just wasting each other's time. Nevertheless, we did go and meet the family. After the initial family discussion, they left us to talk and decide.
Related reading: Questions asked during arranged marriages
The meat of the matter
I told him frankly that I thought we were poles apart and he agreed, while also pointing out that as long as we don't try to change each other, it was fine. I still had my reservations, though, so I told him specifically that I am vegetarian by choice and I can't compromise on my eating habits. He was a non-vegetarian by choice, so I didn't expect him to compromise either. All he said was, "As long as you have no problems if I order takeaway whenever I want, I am okay with it. It isn't that I eat non-veg every day."
With that sorted, my next question was about the different personalities. He simply asked me if I expected him to mingle with my friends and tag along everywhere I went. This was something that I hadn't given much thought to, but I realised where he was going with it. Meeting my friends or family was my way of connecting with my dear ones and a stress buster. I didn't really need my husband to be everywhere with me. If he enjoys their company, then sure, but otherwise, I was happy to go solo and I told him so.
Related reading: Space, spouses and successful marriages
We'll work on it
In our discussions, the one thing that came across was that he was sincere and interested in actually understanding if we can make a relationship work. He was open to working around our differences. I liked that about him. Overall it was more of a gut feel for me and later he confirmed that it was the same for him too. Something clicked. I felt that he was dependable. And he liked the clear and practical approach that I had to things.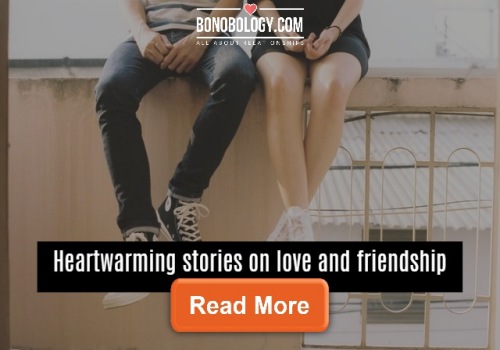 After 10 years of marriage, we have found many other differences about each other but are happy to give each other that space. He's a neat freak and it can be really annoying at times, but I have made peace with it. He can clean as much as he wants, but can't dictate to me to follow his quirks. He understands this and doesn't expect me to, either. So while he cleans I stay out of the way and when I discipline the children, he doesn't interfere.
We also discovered that we enjoyed travelling. That was something that we hit it off about immediately. Travel for me didn't always mean exotic locations, but it meant different experiences. He had the same thought and we have been collecting unique experiences for the last decade.
Related reading: Off-beat places to visit during the winters
We know our strengths and we work with them to complement each other.