(As told to Priya Chaphekar)
Happily married for more than a decade, we were the 'it' couple. Our vibes made people go weak in their knees – when Kaushik let out his hand to pull me up during a rock climbing event or made sure I was comfortable at his office parties. Usually, most husbands are so busy catching up with their colleagues, but Kaushik made sure to refill my plate and my glass. He never hesitated to feed me before a crowd. On the other hand, my Instagram wall was full of poems about love and relationships, all inspired by my dear husband. People often asked me where I found such perfect metaphors, but when you're in love, words tend to flow out from your heart to your lips to speak, down to your fingers to write.
When the breakup began
And just when the world was beginning to believe that marriages last forever, our smooth-sailing ship of love hit an iceberg in 2015.
Things gradually began to change after Kaushik switched to a travelling job that took him places. The long distance fascinated us initially, but it began to seem like a chore over the months. Although I was busy with my job, spent enough time with my friends and explored various events in the city, there was something missing – a burning desire to be touched passionately. From sexting and sharing provocative pictures, our conversations had dwindled down to one liners – "Hey, did you eat?", "I'll be late today. Sleep well, sweetie" or just "Love, good night."
I took all the effort to find out what was going on in his mind – by travelling with him once in a while or taking him out for a drink, but I could literally feel a strong resistance from his end. Maybe it was the financial stress of clearing the loans or the distance, but over the months, there was a noticeable rift. Although he was home for a weekend or two every month, all he wanted to do was Netflix, sleep or go out for dinner with friends. And when I was vocal about the loss of passion between us, he grew indignant.
Earlier, when we stayed together, we sat together every Saturday morning and put together a weekend itinerary – a creative writing or Flamenco workshop, sweating it out at the gym, a trip to the flea market, morning breakfast at a Parsi restaurant, a stroll down Marine Drive – so many things. But it was as if Kaushik was possessed by slumber. He wasn't fun anymore.
Related reading:8 effective ways to make a long distance relationship work
I carved out my own routine
So I began to make plans on my own, making up business meetings and events. I didn't want to make him feel that I'm abandoning him, but at the same time, I didn't want to vile away my time watching movies at home. At one such poetry writing class, I bumped into Rishabh. Rishabh and I were best friends in college. We shared everything – from tiffins to talks. He assumed the role of my brother, my father and my boyfriend, too – whatever the situation called for. Our friends were certain we'd end up together, but I secretly yearned for someone mature, successful and well-settled. I got married, and Rishabh flew out to the UK to pursue a degree in sound engineering. That was it.
Related reading: Why am I tempted by this younger man who is the opposite of my husband
And then I did it
As Sylvia Plath rightly says, "We always desire the things that destroy us in the end". Rishabh and I began to spend more time together. He was in the city, freelancing, and we began to eat dinner together. It felt good to open my heart to an old friend at the end of the day. And on one such night, between bites of cheese and sips of wine, Rishabh kissed me hard. I still can't forget that kiss that made my chest swell, sent tremors down my spine and made me feel like some kind of a sex goddess. That night, I felt no guilt undressing before my best friend who loved me so dearly since college. He kissed every inch of my skin purely, passionately. He did not wolf me down, he savoured me in such a manner that each cell of my body was brimming with life.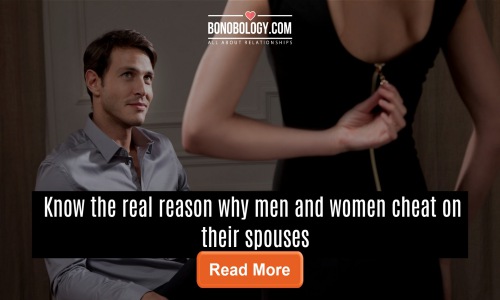 I confessed everything
It was in the hazy, wee hours of the next morning that I gathered courage to knock down the beautiful castle I, along with my husband, built for 10 whole years. In a long email to Kaushik, I penned down everything that happened and hit send. My idea wasn't to move in with Rishabh, but I possibly couldn't keep the truth within me, at the same time I couldn't promise my husband that this would never happen again. And surprisingly enough, I felt free.
Emotionally if not physically, many of us have committed adultery at some point. And thanks to social media, it's now easier to get in touch with our loved ones. Kaushik and his family disowned me for being an adultress. But I didn't lose my peace even for a moment. I had grown so distant and lonely that it didn't matter to me at all. The only thing I knew was that I was free – back to my wild, limitless self. I didn't have to be the desperate, unloved wife anymore.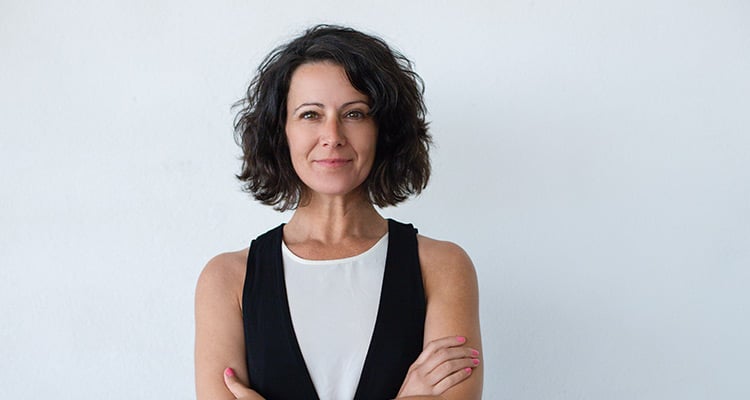 Tell us how you'd handle the whole thing had you been in Keira's place…