There's only one topic of discussion these days be it online or offline and that's the coronavirus epidemic. If the virulent virus has created a fear psychosis among the world population leading to frantic buying of sanitisers and toilet papers, it has also messed up the lives of many people. Ever wondered how the shutdowns and travel bans imposed right now in March 2020, could be affecting people?
We share four shocking stories with you where the coronavirus epidemic has torn apart people, bringing their blooming love stories to an abrupt halt.
"I don't know when I will meet him again"
Kauveri, a scientist and John, a doctor were dating in the US for around a year and John proposed marriage in January this year (2020). But Kauveri, a native of Kerala had to rush to India because her mother suddenly had a heart attack. She came to India at the beginning of March. John had decided to be here by the end of March to meet his future mother-in-law and ask for her blessings.
Kauveri and John had even planned that they would take her mother to the US with them for further treatment. But the travel ban in India came as a shocker to her. "Now neither John will be able to travel, nor can I go back right now because my mom is still unwell. I really don't know what will happen. How long we will be apart? Considering the situation we will have to stall our wedding plans for sure."
Kauveri had no idea that her life would come to a sudden halt like this. "I had seen all this in Hollywood movies I never knew this could happen in real life."
"We are not communicating anymore"
Zohaib and Zeenat are both Indians born and brought up in Dubai. They met in college and have been together for 5 years. It was Zeenat's dream to start a crèche for children and Zohaib thought that was a great business idea especially in a place like Dubai where there was always a demand for a good daycare centre because of a large expat population.
He helped her in getting a loan and did the running around for getting the license and put the staff together. They together did all this for one whole year and the crèche was supposed to open in March this year.
Related Reading: Celebrity Breakups That Have Shocked Social Media
They hadn't imagined that Dubai would go into lockdown mode because of the coronavirus epidemic and all schools and colleges would be shut down. There is no question of starting a daycare centre in a situation like this.
"Something snapped inside Zohaib. No matter how much I told him this situation will pass and we could start after a few months he kept blaming me for this 'dumb idea'. I tried very hard to understand his disappointment but he just couldn't recover. I realised that if he can't handle a situation like this now, there would be so many similar ones if we think of life together. "
Zeenat is not communicating with Zohaib anymore and neither has he made any attempts to call her. "I know this virus will pass. I have witnessed the swine flu and MERS epidemic in Dubai too. But coronavirus hit me in a weird way. I don't know if my relationship will ever recover from this blow."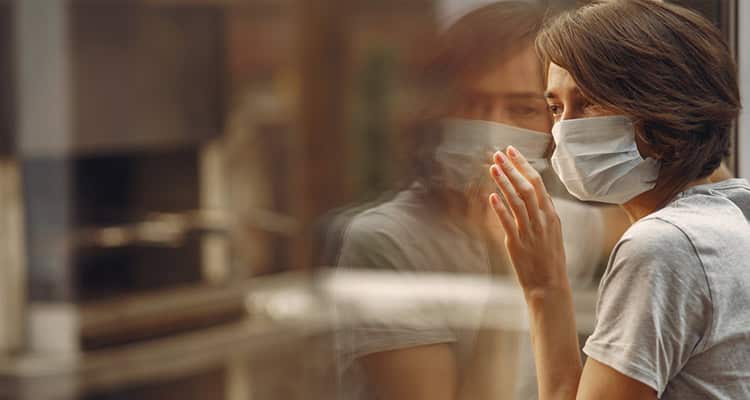 Related Reading:  5 Bollywood Movies That Show Breakup Isn't A Big Deal
"I just refused to get anywhere close to her"
Laura and Vivien met in a singles mix event in Florida only a few months back. Laura was like Vivien's dream girl. She was caring, a great cook and they hit it off immediately. It was a great six months of a relationship till the Coronavirus hit Florida and Vivien's dream girl soon turned into a nightmare.
"Laura got the flu and she kept insisting that I go over to her place and look after her," said Vivien. "I made it very clear to her that she had to see the doc first before I got anywhere near her. She hasn't seen a doc and neither are her symptoms severe. She is getting better but considering the situation now I can't risk the flu even. I know Laura is raving mad and thinks I am a selfish jerk. Maybe she won't see my face when she recovers. I am willing to risk that but I can't get sick now."
"His panic got to me"
It is said you get to see people's true colours when they are in the middle of a crisis. Romi, an advertising professional based in Delhi learned that the hard way. "I have been living in with my boyfriend for the last one year and I have never seen him like this. He has bought five bottles of sanitiser and masks for both of us. If I refuse to wear it he gets angry. He is constantly surfing news of the epidemic, washing his hands, has stopped eating out, wouldn't get up on the metro and has opted for work from home. I am still going to work and he is trying to convince me every day why I shouldn't."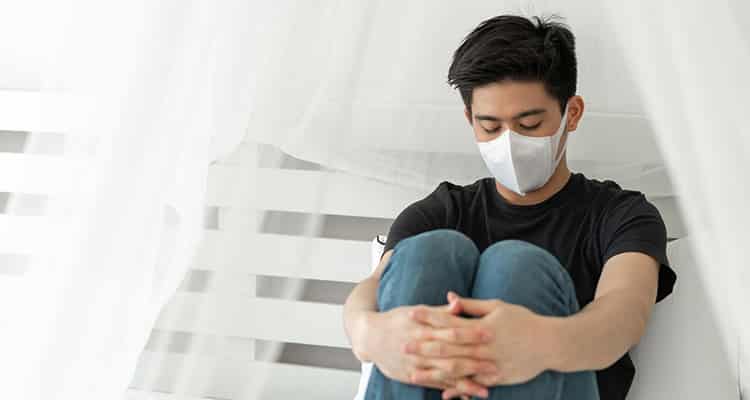 Romi thought some people get more scared than others and was being sympathetic to his boyfriend but then it came to a tipping point.
"We were supposed to travel to Kolkata to meet my parents in March end. There isn't a ban on domestic travel right? But he refuses to go to an airport. He's just gone ahead and cancelled his ticket and is telling me not to go. I haven't seen my parents for 6 months and I have decided I will go. When I get back let me see how he reacts that would decide in which direction our relationship will go."
The coronavirus epidemic has sounded the death knell for love for many people.