"To err is human"; we've all heard this phrase a billion times over but it only hits home after the deed is done. We all mess up at various points in life and unfortunately, realise way too late. This can lead to some serious regret. Sadly, we can even mess up in picking our life partners and we sometimes find ourselves thinking "I married the wrong person".
Yes, screwing up is normal and unavoidable. But when it comes to something as serious as marriage, it can lead to grave repercussions that are nothing short of a life sentence. Realising that you married the wrong person can hit you like a truck and take an emotional toll on you. However, apprehending this at an earlier stage and fixing your mistake or working on your marriage is much better than suffering in the long run.
It is important to keep calm and composed in a situation like this. If you have lingering doubts that you married the wrong person and you can't seem to shake the feeling off, look out for these signs.
10 Signs You Married The Wrong Person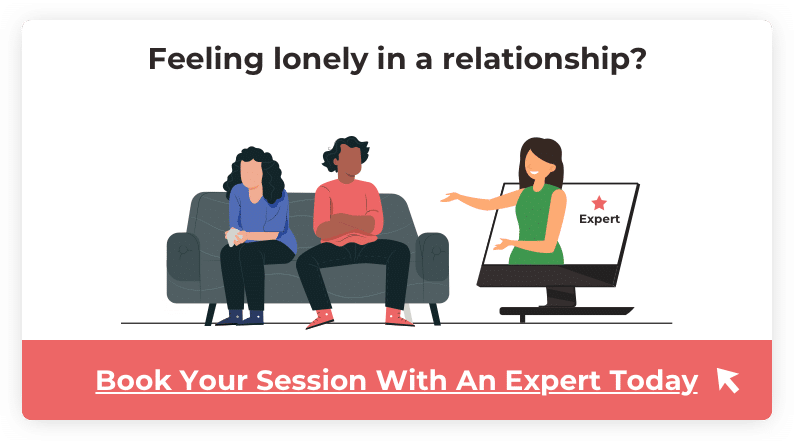 In the beginning, everything feels like a dream. A fairytale in which you meet your prince charming or your beautiful princess and live happily ever after. This may be true for some couples but more often than not, most couples tend to figure out that marriage is anything but a fairytale.
Marriage needs constant work and effort that can turn out to be very rewarding in some cases. However, some couples may face some serious issues that don't seem to work themselves out, despite all effort. When this happens, the person who meant the world to you at one point of time might seem like a complete stranger the next. What if
You took a wrong decision was and married the wrong person.
How do you realize you married the wrong person? Look out for the following signs:
1. Fights are a regular phenomenon
It is common any married couple to have fights and differences. In fact, most couples fight on common things. But when these fights start to become alarmingly frequent and get ugly, it is cause for concern. In rare cases, these fights can turn physical. If this happens, think no more and inform the authorities right away.
Even if the fights are verbal in nature, they take a huge mental toll on you which leads to unbearable agony. The more unresolved conflicts you have in your marriage, the more the chances that your partner is not compatible with you.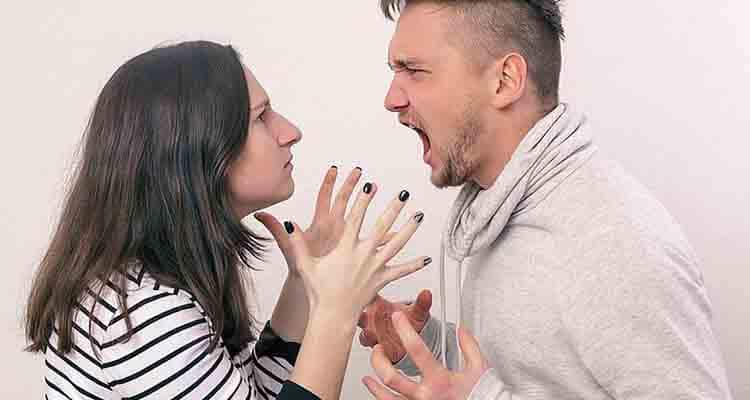 2. You feel lonely
Marriage is all about companionship with a person who makes you feel whole and who loves you at times when you don't even love yourself. If on the other hand if you feel lonely, unloved and incomplete, it is a sign that maybe you married the wrong person. If you find yourself trying to avoid your partner's company more often than you seek it, it is time to reflect upon your marriage.
Related reading: No infidelity, no domestic abuse and yet am lonely in my marriage
3. Your priorities start clashing
When you marry another person, you both come together to form a union and it is only fair that you take decisions keeping each others' interests in mind. You both make compromises to make the relationship work. It is crucial to prioritise the needs of your partner because they are a vital part of your life. if you find that both of you (or even one of you) are constantly prioritising other things over you and your relationship, it is a bad sign. Especially if you suddenly have stark differences in your priorities that do not coincide at all, it can be a red flag.
4. You are unable to connect to him/ her anymore
With the passage of time, you realize that your feelings are fading away or that you have no feelings for each other whatsoever. There is nothing to talk about and even the silence is uncomfortable. There are no stories to tell, no excitement; just plain old monotony. Your relationship is dry and dull and it feels more like you're roommates than a married couple. Excitement, communication and sharing and bonding over conversations are important aspects of a marriage. If you feel like your marriage lacks all of these things, you might be married to the wrong person.
5. You were just wedding obsessed
Sorry to be this upfront, but there are some people who are obsessed with the idea of having a dream wedding and barely pay attention to the real aspects of marriage or to their actual life partner. If you're starting to relate to this, you're probably guilty of being one of those people. We get it, weddings are nothing short of a magical chapter out of a fairytale that we all want to experience. It's easy to get swayed by the idea of an extravagant, dream-like wedding. Who doesn't want to to be swathed from head to toe in the most gorgeous Sabyasachi lehenga?
This may seem naive but it's a very common occurrence. Also, a very strong sign that you should look deeper into your marriage and reflect upon the fact that you probably spent more thought analysing your wedding jewellery than your life partner.
Related reading: I would break a relationship if these things go wrong
6. Lying has become common in your relationship
Lying can ruin a marriage. If you feel like one of you or both of you are constantly lying to each or hiding things from each other, it is a matter of concern. It can be anything from lying over trivial issues like household chores to bigger issues like money and other important matters. If lying is a way more common phenomenon than it ought to be, then it is time to take a step back and review your relationship.
Related reading: 10 ways marriage counselling can solve your issues
7. Your partner always insults you and makes you feel dejected
One of the strongest warning signs that you married the wrong person is when your partner always makes you feel low about yourself. Marriage is about caring, supporting and uplifting your significant other. It is most certainly not about insulting your partner and pointing out their flaws in a derogatory manner. It is unhealthy to stay with someone who constantly makes you feel horrible about yourself and is always trying to bring you down.
Related Reading: Divorce And Remarriage In India: Things You Should Know And Consider
8. Your decision to marry was based on financial security
Marrying someone based on their income is not the smartest move. Money is fleeting. Income may vanish but an emotional bond lasts forever. You can try, but even all the Gucci in the world won't bring you joy when you're unhappy in your marriage. If you have nothing in common with your spouse and that gnaws on you constantly, it's one of the signs that you married the wrong person.
Watch this video-: How to maintain your sanity if your partner is a compulsive liar
9. You keep craving love
If you find that love and affection have no place in your relationship whatsoever, you married the wrong person. You both are unable to love and be there for each other either physically or mentally. Love is the glue that holds a marriage together. Without love, there is little to look forward to in a marriage.
10. One of you engages in infidelity
Adultery is the most definite sign that you're not meant to be. In case you have caught your partner cheating once, or worse, multiple times, it is high time for you to end the relationship and move on in life. On the other hand, if you are cheating on your partner, be upfront about it as it is proof of the fact that you are not happy in your marriage. Infidelity is a sign of deep personal issues or issues in your relationship. It is best to end a relationship in which one or both partners are disloyal.
Related Reading: 15 Warning Traits Of A Serial Cheater – Don't Be His Next Victim
I married the wrong person, what do I do now?
Marriage is hard at times and entails its own kinds of struggles. If you are going through the rough phase of your married life then it is but likely that you think that you married the wrong person. This may not always be true.
These signs should wake you up to the harsh reality that you need to work on your marriage. If you feel this way take a look at these points:
Remember, there is no perfect person or perfect relationship in real life. The fact is, you have to work hard to make your marriage anything close to your idea of perfect. It isn't easy, but it is possible
If you are losing interest in him or her then try to rekindle the spark by having frequent date nights and doing other activities that you used to enjoy when you fell in love. Do not keep thinking that he/she is the wrong person for you
Try to resolve conflicts and issues in your life and try not to make mountains out of molehills. While in a fight it's best to take a step back and analyse the situation instead of getting carried away in an emotional outburst. Cooling off will help you put things into perspective and not blow things out of proportion
Divorce is not the solution to all your problems. Never think about it as a solution until and unless absolutely necessary
Once you have tried and tested all the ways to make your relationship successful but nothing seems to work, you both can discuss ending the marriage on a mutual note
Related reading: Top 3 things to 'do' and 'not do' when you are in a relationship
Now, do you really want to give up when all seems to be going downhill? There is a reason they say "through thick and thin". You owe it to yourself and your partner to try to make things work. However, if you feel like your relationship is beyond saving and all the signs check out, mentally prepare yourself to let go.
Always remember, for any relationship to be successful, the number of good times you spend together should always be more than the bad. Of course, you will fight and go through tough times and rough patches. But as long as the happy moments you share with your partner are more than the sad, you're good. However, when these dynamics start to change and your relationship causes you more pain than joy, it is time to think about whether you want to spend the rest of your life with this person or not.