You get into a relationship with the hope of having your 'happily ever after.' But then one day, you decide to break up because the relationship is not working out for you. And then there are times when you regret breaking up because you are still in love. No matter what the reason behind the breakup is, no matter how long your relationship lasted, the end of your relationship will be hurtful for you- more so if you regret breaking up.
Someone who was once important in your life will not be by your side any more. However, what if you cannot move on and regret your decision? Perhaps you broke up in a fit of rage and you regret hurting your beloved as well as yourself. You might get confused regarding your feelings about the breakup. So please do not worry, as this article will put forth signs that will help you recognise whether you regret breaking up or not.
Reasons that trigger post-breakup regret
First of all, it is important that you understand the reasons that might be making you feel guilty and regretful regarding your breakup. Some of those reasons are:
You might have broken up with your partner too soon and did not give a chance to your relationship to grow
You might have decided to break up in haste and did not get the necessary closure from your relationship
You feel lonely and are not ready to be single yet
You are afraid to jump into the dating world again

Post-breakup regret can make your life miserable, as you will keep missing your ex and will not be able to find peace. So you have to deal with it and perhaps give another chance to your relationship when you are sure about your feelings.
12 Signs You Regret Breaking Up And Should Give Another Chance
After any breakup, it is natural to feel pained and hurt. Grief takes over and one starts wondering why did it happen. Signs of regret begin to surface and one gets confused. However, if you really feel that it is not the grief that is hurting you, it is the regret, then you need to forget the pain and give your relationship another go. Hurt is essentially a part of the breakup, but a breakup does not necessarily leave you in regret. Although it can be difficult to segregate the two emotions.
Let us help you figure out whether you are actually regretting your breakup or this is just post-breakup grief doing the talking by listing these 12 signs.
1. Your ex is always on your mind
Despite all the efforts you make to forget about your ex, he/she is deeply etched in your mind. Everything in your life seems to remind you about him/her. You keep thinking about what exactly went wrong and why you took the decision of breaking up. Your thoughts about your ex are mostly positive, which is definitely a sign that you regret breaking up with him/her.
Related reading: Mean things we do or say to our loved ones in the name of love
2. No one matches up to his/her standards
After the breakup, you go back into the dating world. But alas! You are unable to find anyone who matches up to your ex's standards. No one is able to impress you or hold onto your attention for long because your heart is still with your ex. You totally regret breaking up with your girlfriend and are angry with yourself for hurting her.
3. You are okay with the idea of being friends with your ex
If you regret your breakup, then you will make all efforts to keep in touch with your ex. So you will obviously be okay with the idea of being friends with your ex and always be ready to help him/her whenever you get the chance.
4. You are ready to let go of the past
You will notice a new side of you after the breakup. You will start letting go of the past and probably forgive your ex for the mistakes he/she has committed. You will also realise that your ex is not perfect and has flaws. But you will still feel like you should have not let him/her go from your life.
5. Your ex has shaped you as a better person
The person you have developed into today is actually because of the efforts of your ex and after the breakup, you must be feeling like a half person. You will feel empty and less motivated because it is your ex who has shaped you as a better person and he/she is no longer in your life.
6. You both still feel connected to each other
You both have spent months or even years together. So it is natural that you both have been able to build a connection which cannot be broken that easily. However, if you find yourself making efforts to nurture that connection and you basically rely on your ex for everything, then it means that you are not ready to move on.
7. You keep tabs on your ex's life
Even after the breakup, you are interested in what is going on in your ex's life. So you will keep going through his/her social media profiles, text/call him/her whenever possible and make excuses to meet your ex. This shows that you are regretting your decision and want a second chance.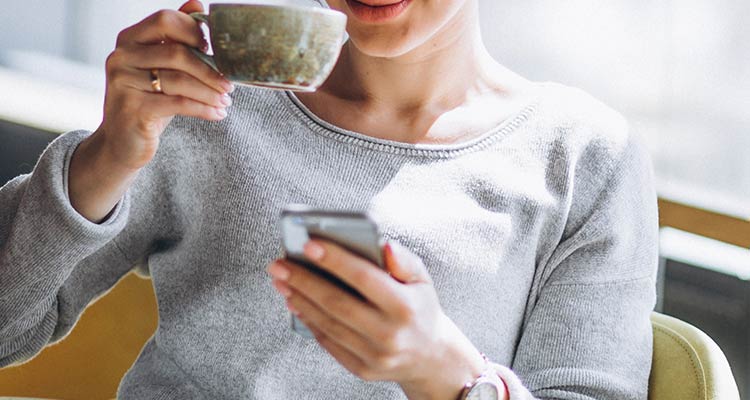 8. You fail to find inner peace
Since you broke up with your partner, you will naturally feel sad about it, because the relationship might have taken up a lot of your effort and time. But then you must feel relieved as well as you have solid reasons to break off. A breakup will only make you feel better if you are sure about it. If you are failing to find inner peace and feeling guilty, then something is definitely wrong.
Related reading: 5 things that indicate that you are almost begging to be with your ex
9. You begin to believe that the reason behind your breakup can be fixed
When you relive the moments of your breakup, you begin to realise that maybe the reason behind your breakup can be fixed. You get the feeling that you both can figure a way out of the mess that has been created due to the breakup. And this feeling is enough proof of the fact that you regret breaking up.
10. Tokens of love given by your ex are still important to you
Mostly after someone breaks up for good, they get rid of all gifts and accents given by During your relationship, your ex might have given you tokens of appreciation and love, which even after the breakup you cherish with all your heart. You cannot seem to give them up or throw them in the bin. Why? – Because you actually want to give another chance to your relationship.
11. You still sexually crave your ex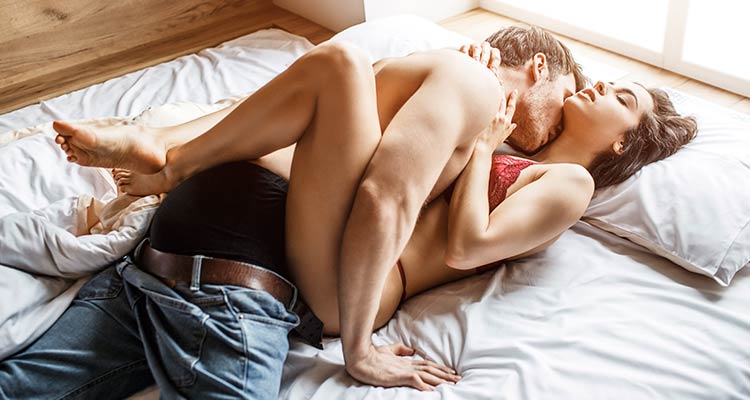 You must have shared some of the most intense and passionate moments of love with your ex. After the breakup, you still sexually crave your ex and no one else is able to provide you satisfaction. This means that you might actually still have feelings for your ex.
12. Above all, you miss your relationship
You miss your relationship, your ex, the feeling of being in love and being loved, cuddling with your ex, holding hands together, etc. You miss all of this and whenever you think about your relationship, you are enveloped with a deep feeling of sadness and regret.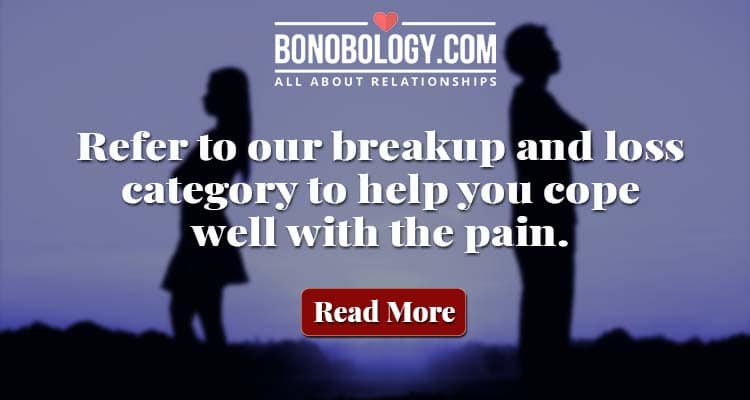 If these signs have convinced you that you truly regret your breakup, then it is high time you take matters into your own hands and try to mend your relationship as soon as possible. Stop regretting and make a move to get your love back in your life.
How to go about giving another chance to your relationship?
Giving another chance to your relationship and your ex is not easy. You have to take a step back and evaluate your relationship. Make sure you have a realistic perspective on your relationship so that you can make a wise decision. People who are important in your life can actually help you make up your mind regarding the second chance. So pay attention to their advice. In addition, ensure that the good moments of the relationship outweigh the bad ones; then only you can find happiness in giving another chance.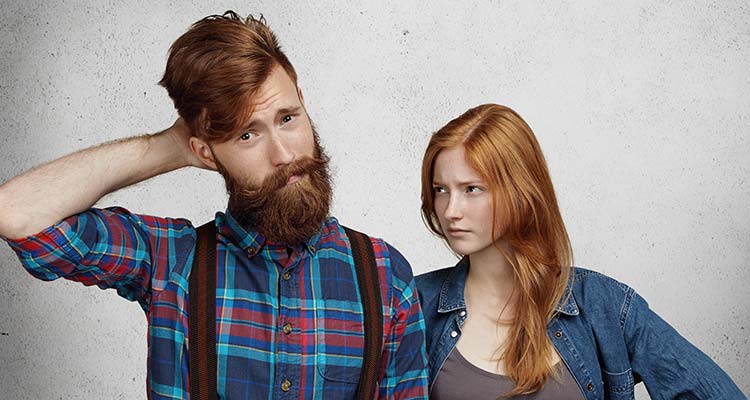 You can also give another chance to your relationship when you both are willing to take responsibility for the mistakes that happened and are ready to initiate changes as well. Efforts from both sides are essential for a second chance to succeed. If you regret hurting each other and cannot move on even after months post breaking up, you need to sit down and acknowledge your feelings. Maybe even include your ex.
So talk it out with your ex and work things out. If you both truly love each other, then we believe that your love can triumph over all the hardships. So go ahead and give your relationship another chance.
He is not interested in me so should I keep trying to woo him or move on?
Next time you fight with your guy…try these 9 things to make it up to him!