I am a 44-year-old man, divorced and living alone. I suffered an Ischemic Brain Stroke last year in Aug 2018 and was hospitalised for a week. The clot was suppressed with medicines and no surgery was required and I have been on medication since then.
Has My Stroke Created My Erectile Issues?
This year in September I met my girlfriend and we got intimate. But I was unable to get a proper erection for penetration and was unable to perform in bed.
She has been very understanding about it but I am a bit worried.
My question is: Could this problem be related to the stroke or medications I took? Or is this natural at my age and what treatment or cure can you suggest for my issue?
Related Reading: 12 Exercises Every Man Should Do For A Better Sex life
Dear Worried Man
Yes. It can be due to medicines and you should get them evaluated by the prescribing physician for the sexual side-effects.
Change the medicines
If possible the offending medicines can be substituted or other medicines added to alleviate the side effects.
It could be the effects of stroke
It can be residual effects of the stroke as well and medicines will also help in that. Also, rule out other conditions that affect sexual performance like Diabetes.
Once you've ruled out the neurological and medicine related causes then only you can you work towards the psychological recovery.
Related Reading: Why Couples Go Off Sex And Tips To Get Back Your Sexual Mojo
Your age is not an issue
There is no problem with your age and you can be back to performing at peak levels.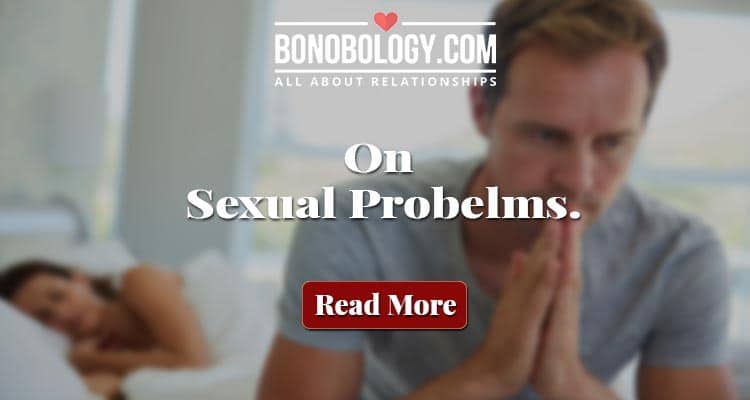 Make sure your stamina is at par and if you have low stamina improving that should be your first goal. Any post-stroke body image issues should be addressed. After this, if you still suffer from erectile dysfunction then you need to see a professional.
Hope this helps
Dr Avani Tiwari