Too late for V-Day?
You have been so caught up in the Budget or in still thinking this is October, 2017 that you never realised it is going to be 14th February very soon.
Now there is no time to think of a special, intimate and thoughtful gift. And also there is no time to order online. Besides, just when you need them most, the ideas seem to elude you the most.
Don't worry so much, lucky for you we have got your back. Here is a list of ideas for gifts, which can be sourced locally. You can choose one depending on your budget, time and your Valentine's choice.
For the Phone/Laptop cover
The instant thoughtful gift would be a quirky phone/laptop cover based on your Valentine's choice of pop culture or sense of humour.
Related reading: 5 women share their experience of one-night stands
A staycation to relax
You can book a room, preferably the honeymoon suite in a local hotel for the 13th night. Nothing can be more romantic than starting a day lazily with breakfast buffet.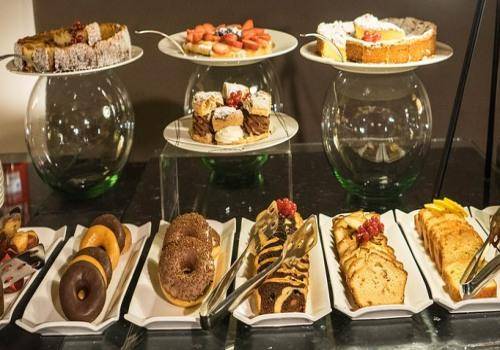 Nothing like a couple massage
If you don't have enough time for a staycation then the next best thing would be booking a couple massage.
Diamonds are forever
If both of you are working on V-day and can't spare any time, then you can never go wrong with a diamond solitaire for your lady.
Related reading: 5 Bollywood celebs who cheated on their wives
Swarovski lover
If diamond is not in your budget then you can make your lady very happy with a bracelet or a brooch from Swarovski.
For the fashion diva
She will love anything from Zara. She will love it even more if you give her the gift with the receipt so she can exchange.
For the gadget freak
For the man in your life you can never go wrong with a gadget depending on his hobby. You can gift him any of these readily available gadgets – phone, laptop, wireless headphone with Bluetooth.
Shirts or Tie for the man
For men, formal or semi-formal shirts or a tie from any of the good brands such as Arrow, Wills Lifestyle and Colorplus are safe bets.
For sport lovers
If your man is into sports, hiking, and gymming, then any related outfit or accessories would be a great idea.
Couple gym membership
A couple gym membership is a great gift to show you are willing to spend time everyday with your Valentine while doing something fruitful.
Bouquet of love
Depending on the guilty pleasure of your Valentine you can make a candy bouquet, wine bouquet, donut bouquet or stationaries bouquet. You can buy the raw materials from florists.
Coupons to show you care
Stay away from such DIY gifts such as "coupon for 10 kisses" or "coupon for life time of love". These make the receiver really mad at you. On the other hand if your Valentine has a very hectic life you can give them a "coupon for taking care of everything on a weekend so you can go out on a short trip with your gang".
Have a great Valentine's Day!