[vc_row][vc_column][vc_column_text]We swear everlasting love, romance and commitment; yet a decade after living with the same person, things start to change.
How love changes over a period of time
We at Bonobology have always been intrigued by how romantic love plays out in a long-term relationship. Unlike previous generations, we now face 40-50 years of togetherness in a setting where the partner is looked upon as the one source for all needs – physical, emotional, financial and everything else under the sun.
Fast forward 5 or 10 years in the relationship, and we find ourselves questioning our very own romance and passion in the relationship, forget what we think of the spouse's.
Often, the greatest threat we face is our refusal to accept the inevitability of change. But as we grow, learn and unlearn, we change. So do our partners and so does the love between us. In this spirit we asked 'How love changes' on our FB group 'Let's Discuss Life after 40'.
"What is that one thing you understand about romantic love now that you did not understand back then?" asked Team Bonobology. Here are the responses we received.
[/vc_column_text][vc_empty_space][/vc_column][/vc_row][vc_row][vc_column width="1/2″][vc_column_text]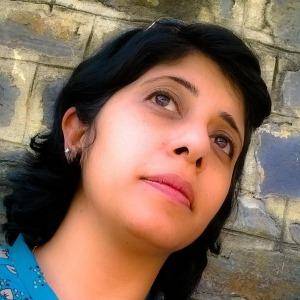 [/vc_column_text][vc_empty_space][/vc_column][vc_column width="1/2″][vc_empty_space][vc_empty_space][vc_column_text]"That it can happen many times not just once."[/vc_column_text][vc_empty_space][vc_text_separator title="Pooja Priyamvada" color="black" style="shadow"][vc_empty_space][/vc_column][/vc_row][vc_row][vc_column width="1/2″][vc_empty_space][vc_empty_space][vc_column_text]"That there is a very thin line between love and hate."[/vc_column_text][vc_empty_space][vc_text_separator title="Raksha Bharadia" color="black" style="shadow"][vc_empty_space][/vc_column][vc_column width="1/2″][vc_column_text]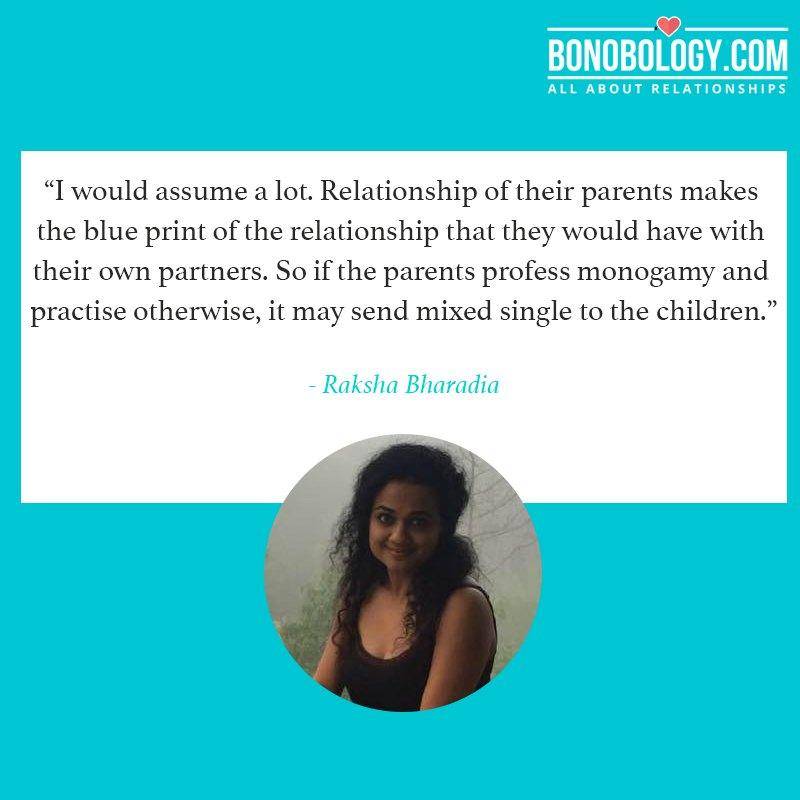 [/vc_column_text][vc_empty_space][/vc_column][/vc_row][vc_row][vc_column width="1/2″][vc_column_text]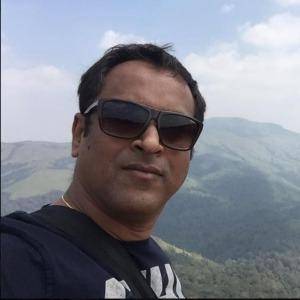 [/vc_column_text][vc_empty_space][/vc_column][vc_column width="1/2″][vc_empty_space][vc_empty_space][vc_column_text]"That love is beyond romance…it's all about fighting and patching up again."[/vc_column_text][vc_empty_space][vc_text_separator title="Maulik Mehta" color="black" style="shadow"][vc_empty_space][/vc_column][/vc_row][vc_row][vc_column width="1/2″][vc_empty_space][vc_empty_space][vc_column_text]"After the initial heady feeling, love is a lot about respect."[/vc_column_text][vc_empty_space][vc_text_separator title="Shruti Swaroop" color="black" style="shadow"][vc_empty_space][/vc_column][vc_column width="1/2″][vc_column_text]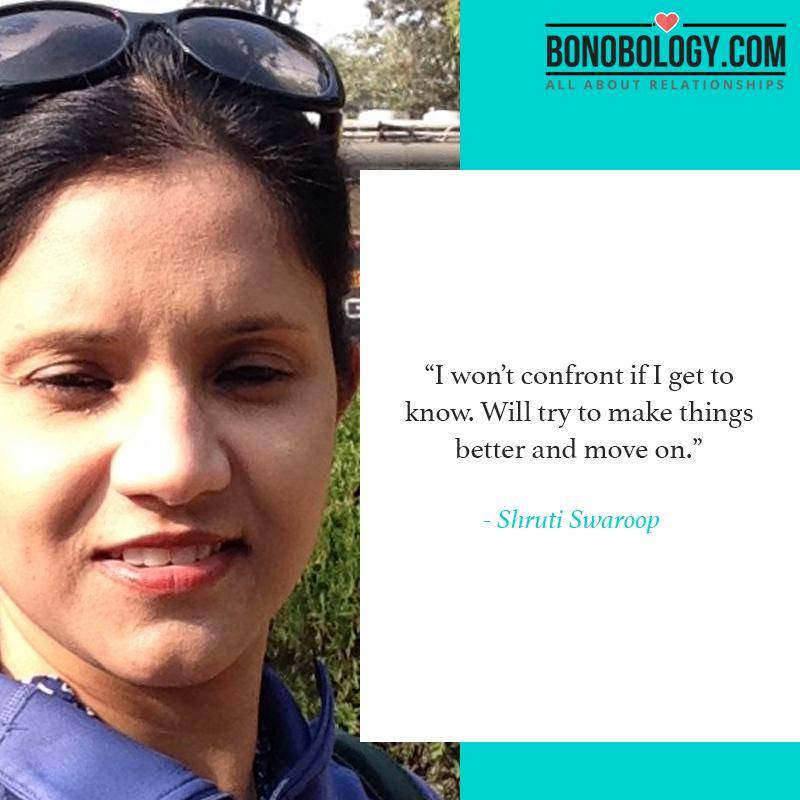 [/vc_column_text][vc_empty_space][/vc_column][/vc_row][vc_row][vc_column width="1/2″][vc_column_text]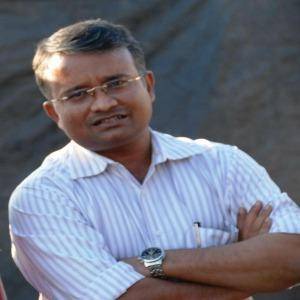 [/vc_column_text][vc_empty_space][/vc_column][vc_column width="1/2″][vc_empty_space][vc_empty_space][vc_column_text]"It has sealed my belief that there's nothing really like love. There's lust, attraction, likeness, companionship, comfort, but I'm not sure what love really is and if something as vague as love exists."[/vc_column_text][vc_empty_space][vc_text_separator title="Aarif Malik" color="black" style="shadow"][vc_empty_space][/vc_column][/vc_row][vc_row][vc_column width="1/2″][vc_empty_space][vc_empty_space][vc_column_text]"That life is much beyond loving your spouse."[/vc_column_text][vc_empty_space][vc_text_separator title="Abhijit Gadre" color="black" style="shadow"][vc_empty_space][/vc_column][vc_column width="1/2″][vc_column_text]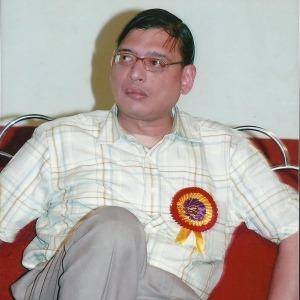 [/vc_column_text][vc_empty_space][/vc_column][/vc_row][vc_row][vc_column width="1/2″][vc_column_text]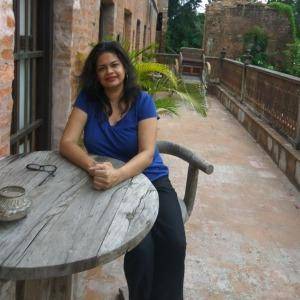 [/vc_column_text][vc_empty_space][/vc_column][vc_column width="1/2″][vc_empty_space][vc_empty_space][vc_column_text]"Love can be intoxicating, heady, to die for in the beginning and with time becomes a steady solid, kind of a feeling. Can be heartache and heartwarming, both."[/vc_column_text][vc_empty_space][vc_text_separator title="Rashi Somani Bhambani" color="black" style="shadow"][vc_empty_space][/vc_column][/vc_row][vc_row][vc_column width="1/2″][vc_empty_space][vc_empty_space][vc_column_text]"I've understood that it's a lot about space. And it's okay to demand it and give it."[/vc_column_text][vc_empty_space][vc_text_separator title="Chinha Raheja" color="black" style="shadow"][vc_empty_space][/vc_column][vc_column width="1/2″][vc_column_text]
[/vc_column_text][vc_empty_space][/vc_column][/vc_row][vc_row][vc_column width="1/2″][vc_column_text]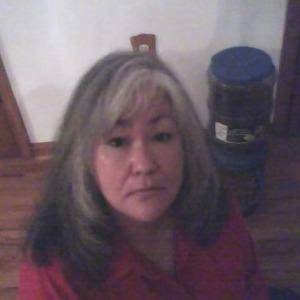 [/vc_column_text][vc_empty_space][/vc_column][vc_column width="1/2″][vc_empty_space][vc_empty_space][vc_column_text]"Unfortunately, my experiences lead me to say sometimes love is not enough."[/vc_column_text][vc_empty_space][vc_text_separator title="Linda Brook Vible
" color="black" style="shadow"][vc_empty_space][/vc_column][/vc_row][vc_row][vc_column width="1/2″][vc_empty_space][vc_empty_space][vc_column_text]"You can only give and receive from what you are…"[/vc_column_text][vc_empty_space][vc_text_separator title="Rashminder Kaur" color="black" style="shadow"][vc_empty_space][/vc_column][vc_column width="1/2″][vc_column_text]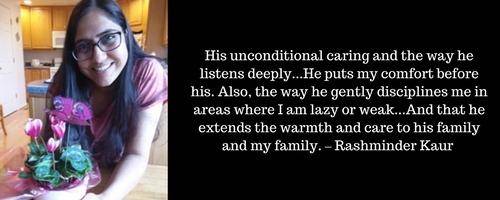 [/vc_column_text][vc_empty_space][/vc_column][/vc_row][vc_row][vc_column width="1/2″][vc_column_text]
[/vc_column_text][vc_empty_space][/vc_column][vc_column width="1/2″][vc_empty_space][vc_empty_space][vc_column_text]"That it can hurt and leave you broken. That having loved and lost is still worth most of the time."[/vc_column_text][vc_empty_space][vc_text_separator title="Mayuresh Didolkar" color="black" style="shadow"][vc_empty_space][/vc_column][/vc_row][vc_row][vc_column width="1/2″][vc_empty_space][vc_empty_space][vc_column_text]"Water lasts longer than fire. Affection, respect, care and laughter are more a part of love than burning passion is."[/vc_column_text][vc_empty_space][vc_text_separator title="Amreeta Sen" color="black" style="shadow"][vc_empty_space][/vc_column][vc_column width="1/2″][vc_column_text]
[/vc_column_text][vc_empty_space][/vc_column][/vc_row][vc_row][vc_column width="1/2″][vc_column_text]
[/vc_column_text][vc_empty_space][/vc_column][vc_column width="1/2″][vc_empty_space][vc_empty_space][vc_column_text]"Initially, love makes your heart flutter with excitement and later gives you peace, calmness and strength."[/vc_column_text][vc_empty_space][vc_text_separator title="Preeti Patted
" color="black" style="shadow"][vc_empty_space][/vc_column][/vc_row][vc_row][vc_column width="1/2″][vc_empty_space][vc_empty_space][vc_column_text]"Love needs separate bathrooms, TVs and bank accounts to survive!"[/vc_column_text][vc_empty_space][vc_text_separator title="Tia Basu" color="black" style="shadow"][vc_empty_space][/vc_column][vc_column width="1/2″][vc_column_text]
[/vc_column_text][vc_empty_space][/vc_column][/vc_row][vc_row][vc_column width="1/2″][vc_column_text]
[/vc_column_text][vc_empty_space][/vc_column][vc_column width="1/2″][vc_empty_space][vc_empty_space][vc_column_text]"Love is when you don't have to please your husband or boyfriend all the time and it is perfectly okay to speak your mind."[/vc_column_text][vc_empty_space][vc_text_separator title="Sudha H Sharma" color="black" style="shadow"][vc_empty_space][/vc_column][/vc_row][vc_row][vc_column][vc_column_text]
https://www.bonobology.com/the-older-couple-and-physical-intimacy/

[/vc_column_text][vc_empty_space][/vc_column][/vc_row]