This is an episode or an anecdote from my married life, just when we had moved to Frankfurt. This incident always brings a smile to my face because it was the time when I was able to turn around a potentially embarrassing situation into something positive.
After a couple of weeks in Frankfurt, I had started searching for and found a decent apartment with a bedroom, kitchen and a living room. We had a few pieces of furniture that I had got from a store called the Neufundland that had a tag-line – Secondhand-Kaufhaus für gebrauchte Möbel. My finances were not straightened out at that time and hence, I had to buy pre loved furniture from a second hand store. Most of the stuff from the shop was the sort that the modern German families would throw in their basements because disposing it off would cost more.
After turning the apartment to a livable abode, it was time for me to shift there along with my wife, and ditch the hotel that we were staying at for over eight days now. She had no clue regarding what the apartment was like or how the furniture looked. I was petrified and was dreading her reaction in case she didn't like the arrangement.
I had to do everything in a short span of time as the hotel bill was swelling every day and there was no time for me to take her approval (which I would have done otherwise.) To my surprise, she approved of all my choices: from the location of the apartment, the view from the balcony, the antique furniture, curtains – all of it. To be honest, I personally didn't choose anything. I had no time to give any thought to these items, I merely had to pick up what was on offer. So it delighted me that she liked them. And it was the first time that she genuinely liked what I chose, because I recall a time when I had picked up a magnet and she had chided me for its colour!
So this was really a 'well done–a pat on the back–your choices are cool' kind of an experience.' I was on cloud nine!
A couple of weeks later, my wife joined a language school and wanted to bring some friends over for a small get-together. I used to reach the apartment by 6.30pm from work and she would come back by 8pm from the school. That hour and a half was my 'me-time' and I used to laze around doing nothing. One could easily imagine how precious that time was for me after a long day at work.
That day, she called and informed me about her get-together at our place and made a small request. The kitchen sink was packed with plates and bowls that we had planned to do later. I was told to clean up the dishes as her friends were coming over.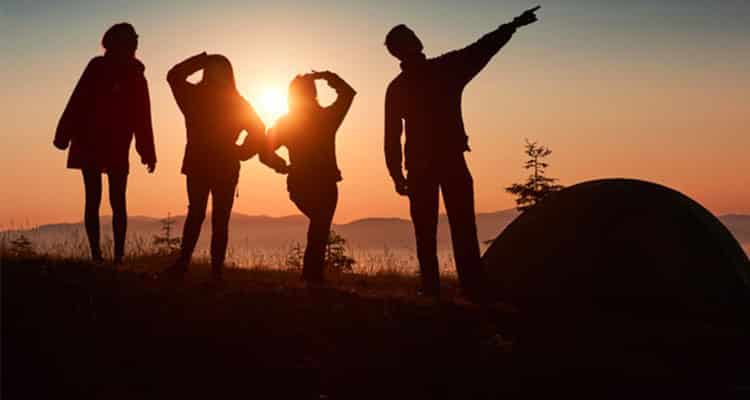 Related reading: 10 reasons why Indian couples fight
I heard the door-bell at 7.30pm, half-an-hour earlier than the time my wife came home usually. I opened the door and they all were there. I greeted them, went directly to the bedroom and buried my head in the laptop. As soon as she walked in, she was impressed with how clean everything looked. She got her friends seated in the living room and came to the bedroom and thanked me for making the place look so nice. She quickly showed off our tiny apartment to her friends. They all liked our furniture and I could hear the compliments in the other room that were all credited solely to my wife.
As they indulged in some gossip, my wife excused herself to get some coffee. She went to the kitchen and put the oven on to pre-heat mode and went back to join her friends. Our apartment started to fill with the aroma of fresh chocolate cookies, the German black forest cake and coffee brewing at first, and then, there was smoke! My wife rushed to the kitchen to find that there was smoke oozing out of the oven.
She screamed and I ran to the kitchen to figure out what was going on. I had hidden the plates and the bowls in the oven instead of washing them. The smoke from the oven was due to an oily bowl. After a second, when she figured out what had really happened, she looked very irritated and I was petrified. Her friends joined us in the kitchen and burst out laughing. Eventually, she started smiling as well. Watching the situation get lighter, I asked out loud – 'Who's in for a pizza?' All of them yelled back – 'Me!' – raising their hands up in the smoky air and we then had a gala time that evening.
< https://www.bonobology.com/the-first-year-of-marriage/ https://www.bonobology.com/she-thought-they-had-nothing-in-common-but-he-proved-her-wrong/