Browsing through facebook, I suddenly happened to come across a photo of an old friend. She was looking drop dead gorgeous, her flawless glowing skin, her striking brown hair with curls gently cuddling her cheeks, everything about her seemed absolutely perfect. I couldn't help myself but ask her how do you manage to look so beautiful all the time…. " Are its no big deal, just a few clicks here and there, and wolla ! Its that easy and you can even give Aishwarya Rai a run for her money." Then it struck me ! Beauty Apps !!!!! And I thought to myself … What is wrong with us people !!!!!
Looking around every where whether its Facebook, Instagram, Twitter, almost everyones pictures seem so perfect. In this selfie crazy world of ours everybody is in a race to get maximum likes, hearts, wows and comments. And how do we get them… Just use these beauty Apps which will fix all the flaws in your pic to give a photo so perfect. Light effects, touch up, hide your pimples and dark circles, go from dusky to fairerer in just few clicks. A magic wand appears and changes you beyond recognition and you look at yourself and smile, probably satisfied at your creation and piece of art.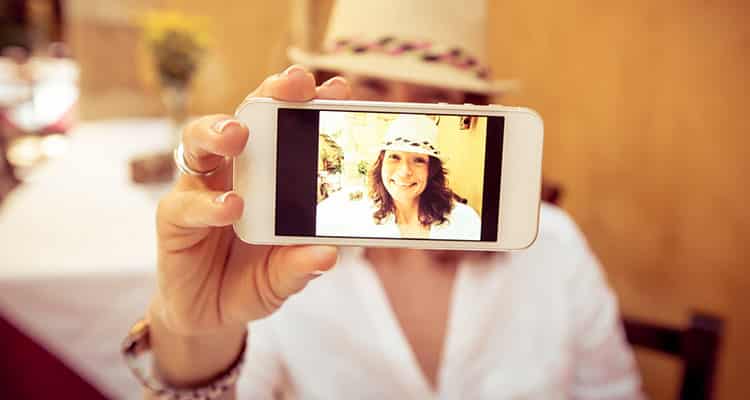 But Beware!!!!!! These beauty Apps are messing with our minds, deluding us into believing of an image that does not exist in reality. Those likes and hearts that we get on our pics are for a face that's imaginary!!!! We are lying to ourselves!!! And with so many ads and media promoting such apps, the situation is getting worse everyday. Today's generation is heading into a dangerous territory of dillussion and imaginary world.
In today's times where even actors and celebrities are embracing No make up trend and are opting for more natural photo shoots, where we are trying to encourage people to love themselves just the way they are, these kind of apps are taking younger generation into a completely wrong direction.
Imagine you waking up every morning , looking in the mirror and seeing your true self. That's what who you really are. Of course you might get people talking about you after looking at your facebook pics, but what happens when they will meet the real you. The reactions might not always be so pleasant now would they? I even read of cases in the paper about few men accusing their potential life partners of deceiving them with their photos and later finding out the truth. Forget about cheating others, we are deceiving ourselves by using such apps. We all are guilty of using them at some point in time but it's never too late.
When we were kids , we use to hear of a story where a princess kisses the frog and he transforms into this wonderful handsome charming prince. But to have this neighborhood beauty app kiss me to turn me into something that I'm not, Thank you but no thanks!!!!!