One of the three roads that led to my house may have been the longest, but I was sixteen, had a bicycle and could ride really fast. Putting all my weight on the handle bars, I could pump the pedals and whizz past the lime-washed houses and the landscape passing by in grey-green blur.
But on this day, I pedalled dead slow down this road. Through the shimmering heat, I saw the road-tar turn black beneath the scarlet Gulmohar blossoms, smelt the besan ladoos long before crossing the sweet shop, whistled to the sleepy mongrel by the side of a shuttered comic book store and then stopped awhile to cheer the local cricket team.
This road wound past a kids' park, hopped over a culvert, snaked past a kite-maker's workshop, stuttered near a century old banyan tree…and then gently careened beneath her balcony.
I had met her only a few weeks ago. It was a chance meeting in one of the run-down coaching institutes that had mushroomed all across the city of Lucknow. She had hair that caressed her knees and a tinkling laughter, which if allowed, could spread over the world like warm honey. But that was not all. There was something more to her, something intangible, a warmth and kindness, a way of making a gawky, bungling teenager feel comfortable, that allowed him to write embarrassing poetry that didn't even rhyme!
So here I was, on a lazy Sunday afternoon, taking the longest road back home with the hope that I would be able to catch a glimpse of her.
Ankita knew how to be the life of a group and she didn't need to try hard for it. A song; and she did sing like an angel (does, in fact), an uninhibited hug, a dimpled smile, outrageous pranks…she could do all these in a blink of an eye. I, on the other hand was more comfortable pouring over Munshi Premchand, Newton or Van Gogh…everything that was un-cool for a boy of my age. And yet, a natural friendship blossomed between us.
Related reading: 4 top tips that will make you kiss like a pro
After the painfully long summer vacations, we continued with the same coaching classes for our plus two. She was now an Arts student but had decided that she found basic Math for Economics tough enough to warrant an instructor who had no experience teaching the same. And I continued, despite knowing I wasn't really being tutored into anything remotely useful. But the two hours we spent together near a creaking fan under the walls that molted plaster, were the best two hours of the day.
In days to come, I met her family. Her ferocious half elephant-half wolf 'Bhairav' who she insisted on classifying as a pet, her elder sister who dreamt of owning a bungalow on the Miami beach, her younger brother who kept bombarding me with trivia on C-grade Bollywood movies, her mother who was sweet like all mothers are hard-coded to be, and her dad who treated me like a non-existent fungi, again, like how all fathers are hard-coded to do!. She met my mother and instantly formed a bond that baffles me to this day.
Time could be an uncharitable boor. It has this ability of slipping by unnoticed when you don't want it to. Two years went by in a blur. We were spending vulgar amounts of time together for friends and yet neither of us had uttered the dreaded four letter word 'love'. Random boys had made a habit of proposing her in front of me and I made every attempt to appear nonchalant about it.
But the truth is I was getting desperate and I needed to do something.
Related reading: A cocktail of cultures
And like the fool I was, I decided to join the Armed Forces. The formula was simple 'Too shy to express your love to the girl? No problem! Too scared to be turned down? Great! Go join the toughest profession in the country. Leave the city where she lives, where you get a chance to meet her every day and begin a new life a thousand miles away.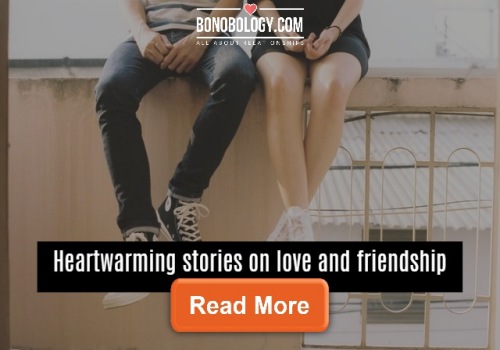 On the evening of an especially cold December day in 1999, we stood between rows upon rows of pink greeting cards which were incidentally also drenched in sickeningly sweet perfume and bid our goodbyes.
"I shall write to you every day," she said teary eyed.
"And so will I," I promised as a voice deep inside my head kept screaming, "You may not know this, but I love you."