"The Freedom to CHOOSE is empowering," said actor Anushka Sharma recently, when she was slammed for the choices her character Aarfa made in the latest blockbuster 'Sultan'. In the film, Aarfa, gives up her lifelong dream of competing in the Olympics and chooses bearing a baby over her career. "Choosing motherhood over career is empowering. Choosing your career over motherhood is empowering. The Freedom to CHOOSE is empowering," Anushka went on to tweet.
That tweet from Anushka, silencing her haters, has made me her fan for life. In a world with no dearth of choices, including relationships in itself, there can be nothing more precious than being trusted to make your own choices. The freedom of choice, I believe, not only empowers a woman, but also the relationship where that freedom is lent to her. I can say this with conviction, because I have been there, time and again; first as a child, where my father gave me wings to fly and now with a husband who makes sure those wings withstand the test of time.
I was a difficult kid and an even worse teen, when it came to following norms. Even as a kid, I remember not wanting to be protected, but instead, wanting to be free to learn my own lessons in self-protection. And although difficult it was, my father never stopped me from treading those difficult paths, because he knew that's where my answers lay hidden. So when I was getting married, my biggest fear was losing that kind of precious freedom to another being.
Some fears are unfounded, and I am so glad, this was one of them. Within a few months, I realised that my husband was secure enough to not colour my opinions and choices in his favour. Although he earns my ire ever so often for being a man of few words, who knows little about expressing affection, I can never thank him enough for trusting me to make my own choices, even when those choices have come with its own set of risks.
Related reading: The fun that followed when I stuck to my maiden surname
The first instance, I recall, was when I was stuck in a bad job. Since my husband's profession involves frequent transfers, and sometimes to remote places where finding a job in itself is a privilege, quitting was not the easiest thing to do. Besides, since this was one of the most envied positions and salaries that the town had to offer, I dragged along for quite some time, despite the despair. To add to it was the fact that I was newly married, and didn't want to appear like a quitter to my husband.
One day, unable to take it anymore, I asked my husband what he thought I should do. And without batting an eyelid he said, I could choose to quit if it didn't make me happy. From being my husband, he transformed into my hero, that very moment.
Because by putting his trust in my choices, he made me realise that no one except I was in control of my life, and that was the most liberating feeling I have ever felt as a wife.
Another time I realised this was, when I had to take a break from my career to be with my young son. Although deep in my heart, I knew I wanted to take that break, I needed someone to tell me it was the right thing to do, because a high flying career with all its perks was too good to leave behind, for a little one who would not be in a position to differentiate his mother from the maid.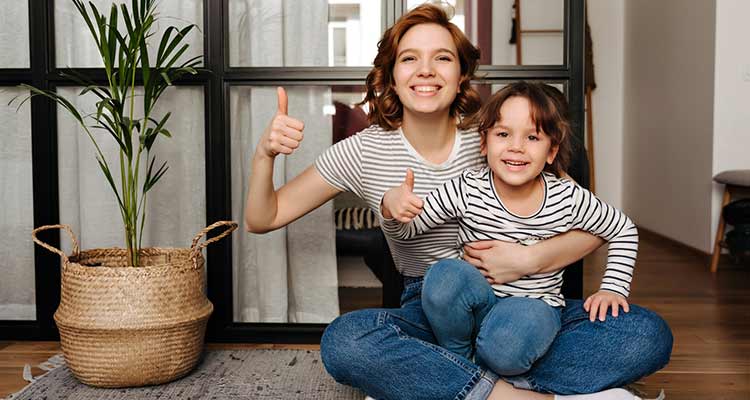 All through my pregnancy, I kept asking my husband whether I should choose caretaking over my career. And he said, "When the little one arrives, your heart will have an answer." And I sure did find the answer in the eyes of my little one. I knew my career could wait for a while.
Related reading: Best wedding stories – collection of romantic stories
One of the upsides of such trust is that it makes you responsible for your choices. He could have viewed the situation through his own prism, and decided the way ahead for us, but in finding my own answer to a dilemma, I found happiness that is free of guilt and regret. I have also realised, that when I make my own choices and find my own answers, the answers have indeed been within me. All I am looking for is someone to make me believe in them. And when you find that someone in your spouse, dilemmas and life never remain the same again.