Most of the time, an Indian mother-in-law doesn't get along with her son's wife. Apart from feeling insecure about their place in their son's life once he is married, a majority of them think women at work abandon all their household responsibilities at the altar of advancing their careers.
According to them, women working is something derogatory to the family name. These mothers-in-law come from very orthodox families. They prefer a conservative lifestyle and have a traditional mindset. Convincing your mother-in-law to allow you to work is a difficult task, but not an impossible one.

My Indian Mother-In-Law Decided That I Wouldn't Continue Working
I was barely into my first job in Kolkata when my marriage got fixed. With my first salary came the announcement – I was to get married by the end of that year. The men – my husband and soon-to-be father-in-law – were progressive and wanted me to pursue a career instead of sitting idle at home. However, the road ahead wasn't easy.
The deciding authority was my Indian mother-in-law. She vehemently opposed the idea, citing baseless reasons. I, being a submissive newly married bahu, kept mum, shedding tears silently. Being a newcomer, I did not want to strain any family relations.
I lacked the guts to confront my mother-in-law and dropped the idea of working. Though restarting my career after the wedding didn't happen soon, I never lost hope. I would keep reminding myself about possibilities and better times that would come my way someday.
I challenged myself into altering my mother-in-law's mentality. A tough task, but worth every effort. I was inspired by all women at work and was determined to make a successful career for myself.
Related reading: 7 Ways Working Women Living In A Joint Family Balance Their Roles
The family ties changed
Two years into marriage we had a new family member, my daughter. Sadly, very soon and unexpectedly we lost my father-in-law. The daily scene in the house was that of my newborn wailing and crying, plus my widowed mother-in-law behaving like an inconsolable child.
While attending and wiping both their tears I lost myself completely in the cacophony of sound and confusion. The only bright side was that my resilience and patience struck a chord with my mother-in-law. She realized I was a pillar of strength and support.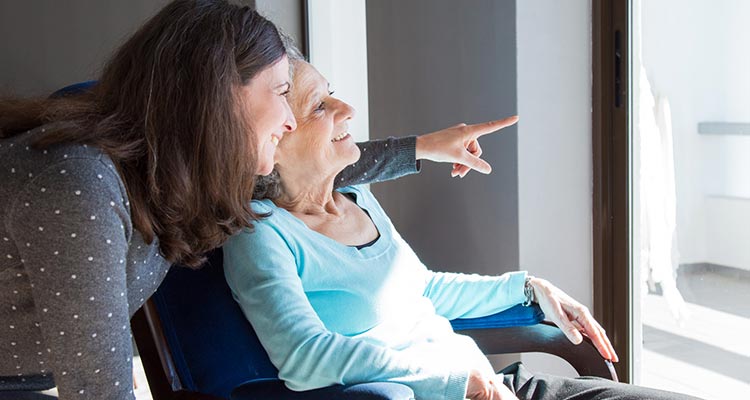 Time passed and my little one entered preschool. One day, while dropping her off, I overheard that the school was looking for substitute teachers. Immediately, I seated myself before Singh Aunty, the principal, and expressed my desire to work as a substitute nursery class teacher.
An opportunity had crossed my path and I wasted no time in grabbing it. How my mother-in-law would react didn't deter me from plunging into action. This time I was hell-bent on making it work.
Related Reading: My In-Laws Want Me To Quit My Job And Stay At Home To Look After Them
I decided to have it out with her
At the lunch table, I shared the turn of events and my decision to work. With my husband in office, I wanted this to be a one-on-one talk. My mother-in-law remained mostly silent. Ending her meal she said, "Three hours part-time shouldn't be a problem." Bingo! The rock-solid, ice-like mindset was melting…finally!
Having worked seven years in preschools across cities Kolkata and Noida, now I work from home as a content writer based out of Thane, Maharashtra. For almost 4 years I've been developing content for various projects. I'm earning, independent and what makes me happy is good client feedback.
I'm the first woman in my family, on both parents' and in-laws' sides, to work from home on writing assignments. It's a thing my folks love sharing with the world. What my mother-in-law does is something I totally would not expect – she promotes my work status with pride and a smile.
My Indian mother-in-law has a newfound respect for women working and admires their resilience to maintain the balance between their work and family life.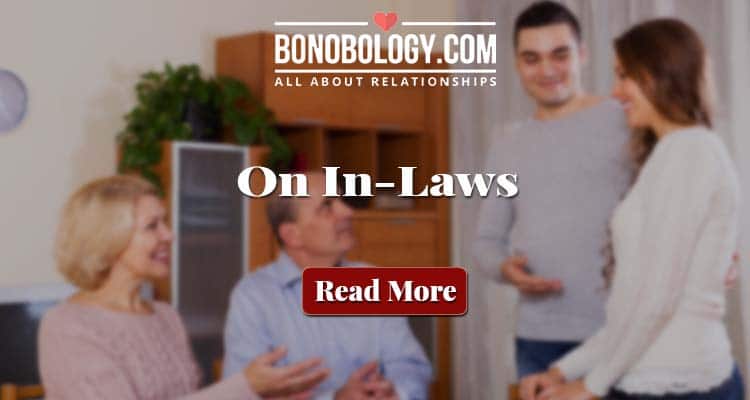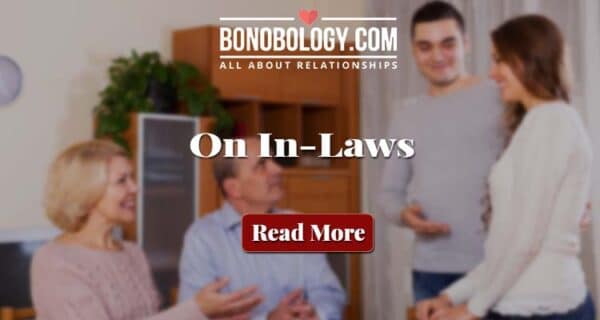 I began slowly and softly
Right from the time I married, my relationship with my mother-in-law was that of an unapproachable boss and a dutiful subordinate. In boss lady style, she would pass judgments and expect me to be her mirror image, which I wasn't.
Though I did give in to her whims and fancies in the beginning, with time I lost no opportunity to prove my individuality. She understood I was of different mettle. That I was like sand that slips out of a closed fist. My integrity toward her and the house was indomitable.
All I demanded was some space, scope to work and a support system to find my ground. In the end, I was successful in gaining my mother-in-law's blessings.
Related Reading: 10 Ways To Improve Relationship With Mother in Law
I'm glad I was able to influence my mother-in-law in the correct way. Today, she not only enquires about my work but also expresses happiness at my accomplishments. She talks about my achievements and openly admits to having held a misinformed opinion about women at work.
My work status reveals the positivity and energy of women's empowerment. My mother-in-law took notice of this unknown facet which she had ignored because hailing from an orthodox super-rich family, she and her sisters were prohibited from treading outside.
Women supporting women wasn't her idea. The shift in focus and change of mindset made her accepting and liberal. It was a Herculean task, but I was adamant. It's what leveled my relationship quotient with my mother-in-law.
FAQ's
1. Is it normal to not get your mother-in-law's approval to work after marriage?
Every family has a unique dynamic, but in an Indian scenario, it is common for a mother-in-law to not approve of working women. You can always work toward changing their mindset and try to warm up to them for the sake of your family.
2. Can I re-start my career after years of marriage?
Definitely! There are thousands of organizations that encourage women to get back to work, all you have to do is identify your skills and work hard at your job.
3. Does working mean that I am abandoning my household responsibilities?
No. You have to strike the balance between your family and work life. Once you get the hang of it, you're going to be an excellent wife, mom, and daughter-in-law.
8 Times Movie Mother-In-Laws Were Worse Than Your Real MIL
10 Things Only A Kolkata Girl Does In A Relationship
Please Call Don't Call Her Selfish If She Doesn't Want To Live With Her In-Laws