Have you ever wondered how to differentiate between a recently married man (of 6-12 months) and a why-did-I-marry- man (married for 10+ years)?
No silly, you don't have to study Behavioural Science from some fancy American university. Rather, look for these simple signs-
The recently married (RM) man is in a rush to go home, the why-did-I-marry (WIM) man is in a rush to step out.
While the RM takes home Swiss chocolates, the WIM brings home boondi ka raita and kathal ki subji (and no, after 10 years of marriage they don't call it jackfruit anymore).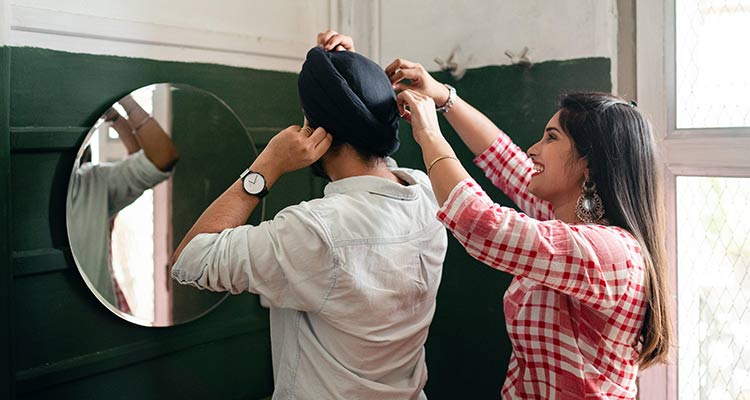 The RM is dreamy-eyed, but marriage has served as an eye-opener for the WIM who thus lives in reality, and reality, as we all know, hurts.
Much like married people give their houses fancy names like 'Ashiana', 'Shreya & Rahul's Cottage' or 'PremNiwas', very soon, I'll have to name my bachelor pad- 'Ventilator Pad' because all these men come over and ventilate, not necessarily complain but let out their pent-up steam. Some in the form of incessant unabated talk (no commas or full stops), while others insist on advising on everything under the sun (much like they have been receiving at home), and most abuse alcohol, sometimes followed by staring into space, imagining what they could have been. Present tense, past perfect.
Why and on whose insistence they got married is still a mystery- a 'whodunit' they will spend a lifetime figuring out.
The mood in the house does change when the RM ones tire me and the others by praising their wives and by always finding 'cuteness' even in their wives' burnt toasts, misplaced car keys and 24/7 selfie-moments. But when the old ones in the game point out that this 'cuteness' will graduate into a lifelong 'malady', the evening gets rough. The young taunt the old as cynics. In the immortal words of George Chapman, "Young men think old men are fools; but old men know young men are fools."
In my observation (as a bachelor), both warring sides do have their logic.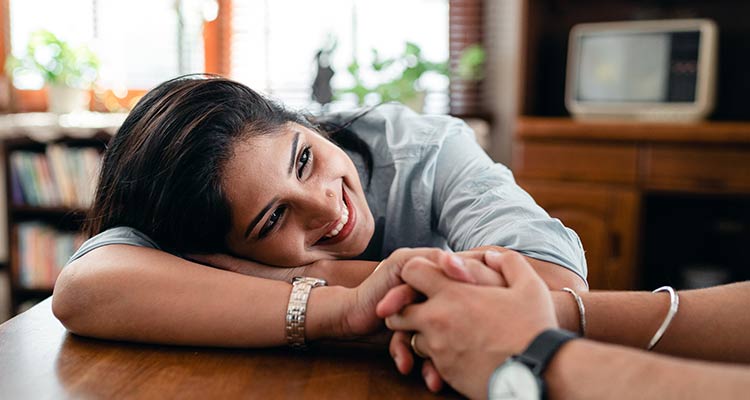 A young bride leaves behind everything that was hers, just to be with YOU, so what if she fails at some of the things all of the times. Isn't LOVE the universal currency that should bail you out?
But when the WIM cite Dostoevsky, "In one year love flies out of the window but incompatibility stays forever," has the bugle been sounded, loud and clear?
Then there is an innocuous question that many wives ask, "Jaanu, where are you"?
Reading between these lines becomes a heated debate between the two kinds of married people at my court; the words 'caring' and 'nagging' suddenly become interchangeable.
The RM always finds his soul mate to be so 'caring' for devoting herself to his whereabouts, while the WIM terms his wife a 'nag'.
Yet another key observation of these blessed married victims is the way they describe their wives.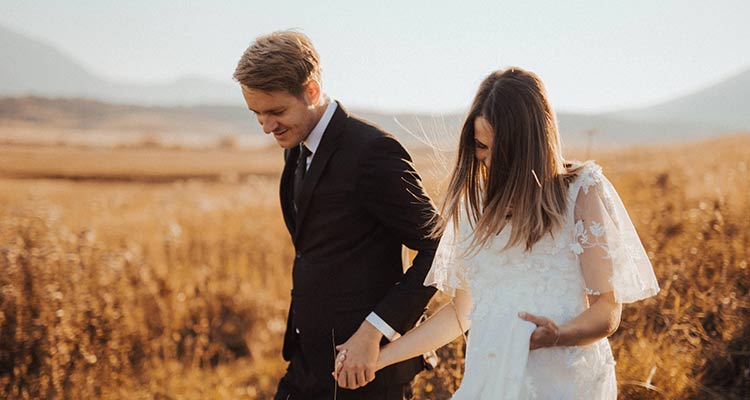 The RM always preface their infinite tales with 'my better half', while the WIMs conclude everything with their 'bitter halves'.
The former attributes his success to his wife, while the latter claims fail because of the wife.
The two, however, do agree upon one massive side effect of marriage, and that is the impact of SALES.
Their homes often (not always) get filled with things they cannot use but dear 'Mrs' bought it at a price she couldn't resist.
One worried husband thanked the pharmaceutical industry for not holding monthly sales, otherwise imagine coming home to bottles and strips of Isabgol, Digene and syringes, simply because they were on sale at irresistible prices.
All my friends are far more educated than I am (how they fell into the marriage trap I'll never know); maybe it was as Oscar Levitant suggests, "Marriage is a triumph of habit over hate."
But what they have failed to convince their better halves is that 'SALE' most of the time is as FAKE as a shark's friendly smile (though the wives always give them another simile for faking).
As a bachelor, I do feel sorry for the husbands, but I realise that coming home to shopping bags, an animated wife and the surprise gift item – that something special, bought for them with care and eternal devotion, does make me envy them, at times. I wonder should I take the plunge and be one of them? But I'll not jump into the water until I learn swimming and I'll never learn swimming until I jump into the water.
In the earlier part of this story, Anand revealed that he thought the term 'Happily Married' is a contradiction in terms.
To receive quotes on romance, love etc. and real couple stories on the relationship, Whatsapp SUBSCRIBE to +916351042881. To unsubscribe you can send STOP anytime you want.