My mother always believed that I had an ugly countenance, because I was dark skinned with lots of facial hair. She was obsessed with looking for the perfect bridegroom, because she believed that I couldn't possibly find someone. She confessed that she didn't want me to have a love marriage; the idea that I would meet someone and then romance the person was almost blasphemous. (She herself spent a good deal of her time romancing in her young days, and she blatantly repudiates the fact. I think all adults lie, for the good of children.)
Often, my mother came across good guys, and caught them in a trap for me. As hilarious that sounds, that is exactly what happened; she lured them somehow into the family, and then put forward the marriage proposal.
I, on the other hand, always found these prospects extremely lame and ridiculous and I laughed at every person that walked through the door to see me.
So, on one such occasion, a man of 29 was selected as scapegoat. At this juncture, I must mention what kind of company I indulge in.
I usually like older men, with intense IQs and charming behaviour, the kind that can sweep you off your feet; in short, I like unrealistic men. And my mother typically likes the bloated Bengali men, with a pot-bellied structure, head oiled well, preferably with chamelifragrance, and there lies the row between my mother and me.
We like different breeds of men.
Related reading: I don't believe in love and marriage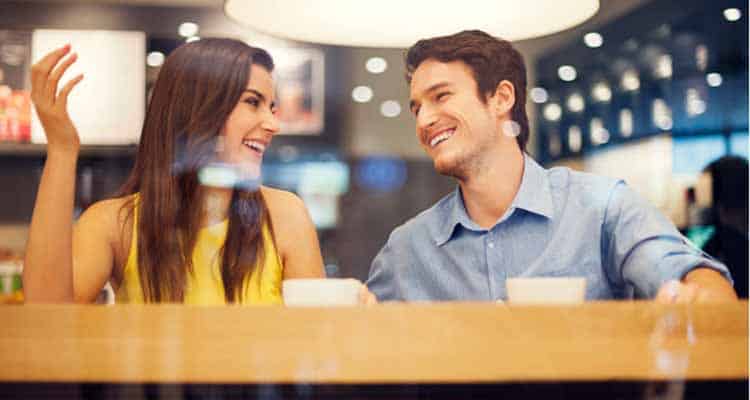 This fellow finally meets me, at Mom's office (he is Mom's colleague) and beams at me with his protruding and almost yellow, stained teeth. I gasp in shock, recoil, and then smile back hard.
"So, what do you read, your mother mentioned you read a lot?"
"Politics. Non fiction. Religion oriented texts," I replied coldly.
He froze. Timidly asked me, "What about romance?"
"I do not believe in romance. Especially the cheap ones. The ones that come for 100 bucks."
He shut up. After 10 minutes, he asked me, "What else do you do?"
I fired off my goals, passions, hobbies rapidly. "Poetry, fiction writing, debating, anchoring, script writing, editing, occasionally cooking too. Oh, I missed out on painting and music."
He sat really numb. He knew I was trying to make him feel puny. He was considerably older and I had made him feel small, and my heart was waltzing. I couldn't believe that I had stomped him that hard.
His hand reached his head, he scratched a bit, and asked, "What do you cook?"
I shrugged in disappointment. All these hobbies, and he chose cooking.
"Only Continental and Chinese. And I debate on foreign politics and anchor international events."
The good lad of 29, or should I say man, suddenly found himself suffocating, and then he took a good look at me. He checked out my breasts also.
Related reading: From helping me date other boys to being my husband
"Are you even sure you are of the age your mom says you are?"
"More confident than the Heisenberg Principle."
He almost fainted. He could not take any more of my amazing show-off. Mentally I was celebrating my victory and mourning for Mom's disappointment. This was the best stand-up comedy scene ever performed. He rose up from the chair, left the bowl of pasta that he was noisily slurping, emitted an obnoxious fume that blocked my vocal and nasal passages, and then replied, "I am underqualified for this, you know. I'll call you sister, from this date. Call me whenever you need me, but never for another date."
This was the best rebuttal of my life, where I had turned a prospect to a brother, and then, I simply took out my cell phone, called my mother, and told her between giggles, "He is gone."
And then I lovingly turned to look at my man, who sat so placidly on the wallpaper of my screen. My unrealistic man. That, again, is a really long tale. I am waiting for this impossible unrealistic story to kick start, while still pursuing my education. Thankfully, I am unmarried yet, and I have not been forced to see anyone else.
The end.
The relationship problem I faced because I was the glorified maid, not the wife
The girl said NO while making out…you will be amazed to know what the guy did next!