Shopping is more than just a stress-buster after a long week of work. The gratifying experience of buying something new is not only a reflection of rewarding yourself but retail therapy can actually make your love grow stronger! So all of you women who are berated by their partners for spending way too much time on the Zara app, I'll do you one better: Grab him by the arm and take him to the store with you!
What Is Retail Therapy?
According to Cambridge, retail therapy by definition means the act of buying special things for yourself in order to feel better when you are unhappy. But this activity is more fun when one is accompanied by their partners. Yup, it can almost act like therapy for couples.
Is your hectic work schedule driving you completely insane and on most days you end up seeing your boss more than your partner? Even though you live under the same roof, the time you spend together is mostly just lounging on the couch because let's face it, you're too tired to do anything else.
But romantic dates and fancy dinners are not the only way to rekindle love in your relationship. Consider hitting the mall and indulging in some retail therapy with your partner instead.
Here's How Retail Therapy Can Help Rekindle Relationships
We don't mean to corrupt you too much or endorse rampant consumerism. But shop therapy is a thing and you might just need it! If you're having serious issues like fighting too much, have an insecure husband or are worried about your sex life, we strongly urge you to try relationship therapy instead of hitting Macy's.
But if your marriage problems are about lack of spending time together, the distance between the two of you or a general disinterest – then Macy's might just be able to come to your rescue. Here are a few ways how retail therapy can bring that spark back into your relationship.
Related Reading: [In A Hurry] 🎄🎄 21 Best Last Minute Christmas Gift Ideas | Christmas Shopping
1. A little biology for your chemistry
Long work hours, stressful weeks that feel like years and numerous other stress points like handling finances, health and family can often make a couple's chemistry take a big hit. This is where a little shop therapy can help you out.
Buying things – hefty as well as inexpensive leads to the release of endorphins and serotonin in one's body. These feel-good hormones can instantly put you in a good mood! So as you swipe that credit card and make that cashmere sweater yours, you could actually be improving your own state of mind AND your relationship!
2. Spending quality time is therapy for marriage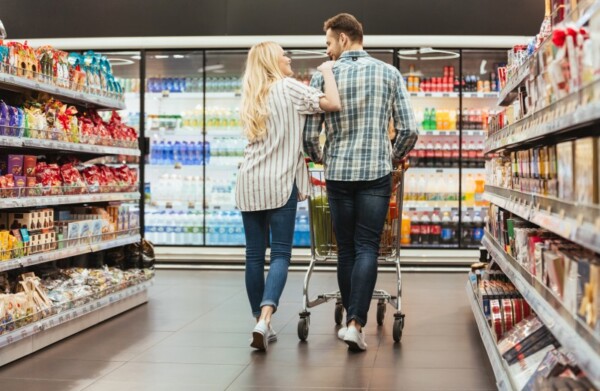 One of the most crucial necessities of a healthy relationship is giving each other quality time. And we don't mean putting on a movie and heating up a frozen pizza. We mean actually doing some kind of activity together that gets you two to talk and enjoy yourselves.
If he does not spend time with you, then accompany him when you're buying supplies for the house. So even if it is just a grocery store run, romanticize it a little bit. Your retail therapy does not have to be at Nordstrom's for it to work. Even a Walmart or a Costco can do the job for that matter. Who said buying peanut butter can't be fun?
3. Discover or rediscover your partner
Shopping therapy does not just bring you two closer because it puts you in a better mood but it can also help you two revive the connection that is lost. Taking him shopping might help you understand why he never wears that Polo shirt you bought him for Christmas. He won't tell you directly because he doesn't wanna hurt your feelings but he prefers V-necks to polo shirts any day. So now you know why.
The process of picking things for your partner and seeing what they like or not is in itself therapy for couples and a chance to understand their shopping habits. Even if you have been together for long, doing this from time to time will help you know more about your partner's changing self and their choices better.
Related Reading: Things couple can do together to rekindle the spark
4. Retail therapy is about taking initiative
Any endeavor in life needs initiative and lots of determination to move ahead in life. So does any kind of a relationship. Be it marriage, live-in relation or just dating, if your partner feels that you don't take initiative to do things, that usually is the beginning of the crack in the wall.
Clearly, a little boredom in a relationship is creeping up to you. But if you don't have the time or cash to plan a lavish vacation, clear a Saturday afternoon to hit the outlet mall closest to you. When you ask your partner to go shopping with you, it shows that you are taking an initiative to spend more time with them.
It may not be a bank-breaking shopping spree, it may even result in no shopping at all. But just that fact that you took the initiative to take them out, and tried to buy something for them is where your therapy for marriage starts.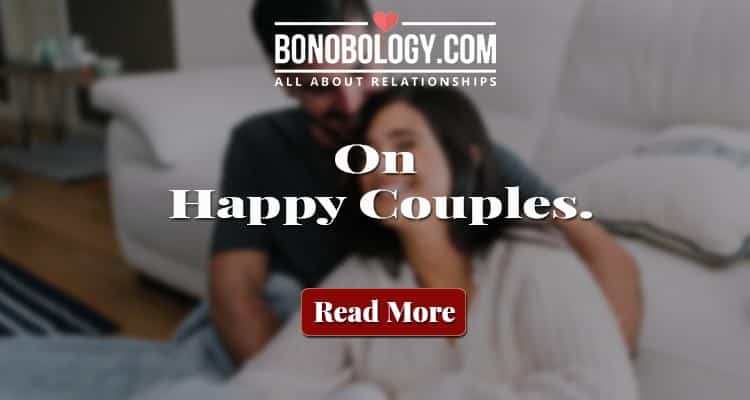 A Couple Who Buys Together, Stays Together
Retail therapy is also suggested by a lot of marriage counselors to couples who are undertaking therapy for marriage. It has obvious benefits and fewer risks. If your relationship is not going through enormous stress, a little bit of shop therapy is a small adventure that you two should perhaps try.
That being said, there are some drawbacks of retail therapy too. The foremost being spending too much. Don't use relationship therapy as an excuse to spend hundreds of dollars each weekend. If retail therapy goes out of hand, it can lead to you turning into a shopaholic. And if we've learned anything from Confessions Of A Shopaholic, you know that's never going to end well.
FAQs
1. Is retail therapy a coping mechanism?
Yes, retail therapy is definitely a coping mechanism for many. Buying something that you like is the same as indulging in your hobby or watching a movie you like. It distracts you from things that are stressing you out and it leads to the release of endorphins, the happy hormones. It helps you cope with the stress of work, relationships, even marriage.
2. Why does retail therapy make you feel happier?
Just like a hobby, buying or going to buy things makes you feel better about yourself. It helps you give time to yourself by buying things you like. It can be something as expensive as a diamond or something as simple as cute stationery. It releases endorphins, also known as happy hormones in your body, which help you feel happier.
3. Can therapy help couples?
Yes. Therapy can definitely help couples experiencing a rough patch. We strongly recommend relationship therapy for serious issues but if you're going through something minor, shop therapy might just do the trick for you. Therapy not just helps the couple come closer, but also helps individuals who are facing some challenges on their personal level, which in turn are derailing the relationship.
Related Reading: Cute little ways to say sorry after a fight
Related Reading: Relationship Advice For Couples- 25 Ways To Strengthen Your Bond
Related Reading: How to Fix a Toxic Relationship: Best 5 Ways