"You can't write for two months," my physiotherapist gave her verdict, carefully examining the nerves which had decided to stop functioning in my right hand. "Frozen shoulder."
She went on with her medical assessment as I stared blankly at my cell phone.
A message popped up as she turned on the ultrasound.
"Don't worry. We will meet today at some point of time," came a text from a certain someone I had met a few weeks back.
We will meet
The Creative-Soul, as I call my fiancé, was leaving for a shoot that day. The clouds of exigency swept away our plan to meet in the morning and we felt the restlessness to see each other before his 3-day trip.
My eyes were half-closed, and I was dizzy with pain, when I was forced to wake up to a call. I rested my numb right hand as I talked.
"Let's meet at around 6 in the evening!"
"But you have to leave at 9:15! Are you sure?"
"Of course! We promised to meet."
I knew I couldn't survive without writing. I've been writing since before I can remember. I grew up in a world of books, writing and publishing. My jyatha (uncle) and my grandfather were not just inspirations but were associated with the publishing world and known to the world as eminent writers.
You get me
It didn't seem to be a big deal for my parents or peers, for they felt I should enjoy the enforced holiday until I recovered. Communicating to them how horrible I felt at not being able to write was like trying to communicate my name to aliens.
I didn't know why I was feeling upset that the Creative-Soul was leaving; it had been quite a few weeks since I was banned from writing and he seemed to be the only person who understood why I enjoy sitting alone by the lake and listening to the rustle of the leaves.
A filmmaker, a writer, poet and a musician himself, Creative-Soul could talk about Jim Morrison, and poets that our elitist literature departments discarded from their syllabi.
His critical appreciation of my writing meant more to me than the dinners my exes took me to.
Related reading: "We were creating art, and also a life together" – Jitendra Baoni
"We will perform together on Monday," he said. He played the harmonica while I recited poems I'd written, on stage.
"What? Monday? And perform? When do we rehearse?" I forgot all about my aching right hand.
"We shall rehearse on Sunday!"
"B..but that's just one day and you are returning on Saturday night. You will be tired and I'm not a good performer."
"You will do fine," he spoke into my eyes.
Nobody understood but him
When rest and medicines were the only things my family could talk to me about, Creative-Soul spoke about our performances, about the collaborative works we would be doing. The frozen shoulder couldn't prevent me from practicing art; if anything, I was even more immersed in it. Even before I realised, he proposed the idea of exploring the world together in wedlock.
There was no looking back.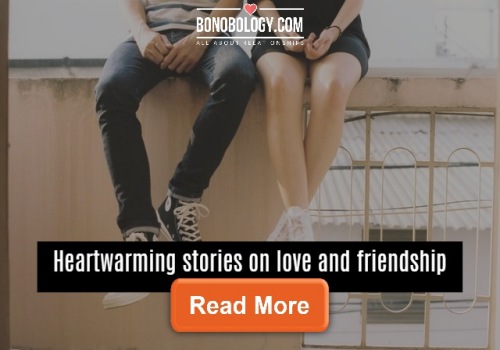 That was when I realised that an artist should marry an artist. In the contours of our imagination, our ideas of the world and representing them in our works, only an artist can understand the pain of not being able to practice art, only an artist can understand the joy of getting recognised by strangers.
Related reading: The Yin and Yang of Dance: The Dhananjayans
I recovered soon to the news of our wedding. What seemed to be a nightmare dissolved into a deeper understanding of my life. Yes, every artist should marry an artist and create magic in the midst of the quotidian.