If you are one of those enthusiasts who have been keenly following the Hrithik-Kangana controversy, then you surely haven't missed Hrithik's interview with Arnab Goswami.
Among the much debated issue of who is a victim and who is an aggressor in today's confounding, crime-ridden, mud-slinging society, the Bollywood actor and director, Farhan Akhtar draws attention to how Indians are so easily prone to gender bias.
As a responsible and rational social being, Farhan refuses to be swept by the general social bias of considering the female as the victim, and naturally, the male as the aggressor.
Farhan agrees that in most cases of rape, it is the victim who is accused more than the rapist. And it is saddening.
"It is horrifying but true that in some cases of rape, a section of society has blamed the victim. I have always found this to be unacceptable. Four years ago, I founded MARD (Men Against Rape & Discrimination) and through the initiative, I have been vocal in my fight against gender related violence and in highlighting cases of discrimination against women and the LGBTI community."
"There is a difference between 'most' and 'all'," says Farhan. However few and rare they may be, there have been cases where men have been stalked, harassed and falsely accused. This reality has been accepted by the highest courts of our land.
And 'it is in this spirit of objectivity and fairness' that he said, 'today I must speak up'.
Asking Indians to let go of 'prejudices' and 'understandably protective instincts', Farhan asked them to 'look at facts as they exist today'.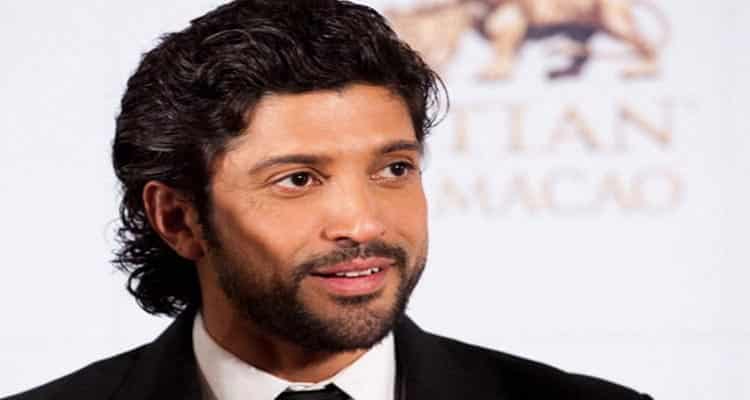 He reiterated Hrithik's facts and said that there was absolutely no need to create furore about one's 7-year-long relationship when matters could have been simply solved had the 'woman' submitted her personal belongings to cybercrime.
"Handing over her phone and computer is not only the right thing to do morally and legally but is also the best possible way for her to prove she's telling the truth. So why refuse or delay?"
Farhan further points out that the alleged claims by Kangana (whose name he never takes directly) that Hrithik hacked her official email account and emailed himself a thousand emails defies logic when the duo have apparently been in a passionate relationship.
"Pause here and ask yourself. If a woman was to receive these sorts of emails from a man and she claimed harassment, what would your immediate reaction be?
Would you have given the man the benefit of doubt by believing him if he said they were in a relationship and she had hacked into his computer and sent herself the mails?
Chances are you wouldn't."
Farhan gives a quick list of facts to back his plea – a photograph that was intentionally cropped, lack of any pictures of souvenirs of love and lack of evidence on Hrithik's passport.
"So what is the truth?
Well, the truth is that WE do not know the truth.
The reason I felt the need to say this is that it is apparent that some people have already jumped to conclusions while some are deriving some sort of voyeuristic pleasure by encouraging the woman to carry on speaking.
This is being done without a seconds pause to consider the effect her words will have on the person, his family or his children. As great as all of it may be for TRP, it's in terrible taste.
Until such a time that the matter is brought to its logical conclusion by the authorities, we must avoid vilifying the man on the basis of unsubstantiated statements.
That is what we would have done if this story had played the other way around. That's what we must do given how it is now.
Let's not discriminate."
Read full letter here