(As told to Yasmin)
(Names changed to protect identities)
He was married so I didn't want to make a move
I met my man (Shodhan) years ago at a corporate gig. His take on the markets and the business world, in general, was witty, drawing crazed parallels with many in the fraternity. He had me in splits. While I would have loved to get to know him more, his ring stopped me from fluttering my lashes! Shodhan was a good business contact, but I kept it simple. A part of me wanted to settle down because of that dratted biological clock and the family going on with the same old jargon. However, the professional bug had kicked in and I was not ready for the marriage thing with babies, nappies and the rest of the whole nine yards. Days went by and while I did think about him, I continued working.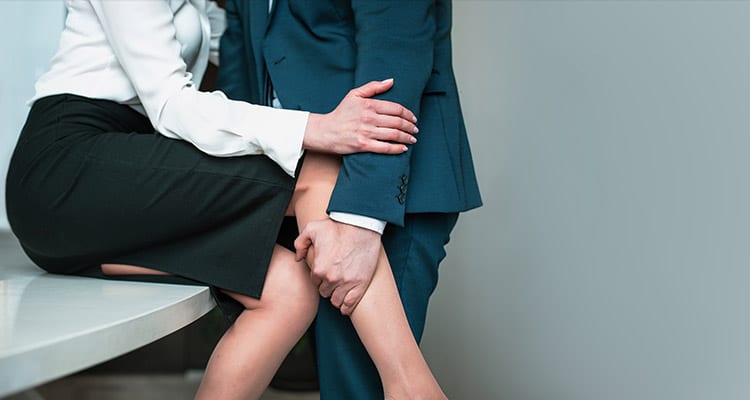 Professionally, I had a bucket list of sorts to reach the pinnacle of success that I aspired for. Probably CEO sometime in the rosy future was the idea. A couple of months after the meeting, Shodhan came over to my office for a business proposition. Over lunch, he suggested a joint venture between the company I worked for and his for a merger on a project that he had in mind. The idea was right up my alley and after discussing it with top management, and getting the go-ahead, I was the point of contact. Shodhan and I met every day going over every nitty-gritty. He was amazing! I found myself thinking about him and yearning for his touch. I was developing feelings for a married man!
I found myself thinking about him and yearning for his touch. I was developing feelings for a married man!
I chided myself for these crazy thoughts.
He brought his wife to meet me
After months of subtle flirting and physical touches, he organised a meeting with his silent business partner, a woman named Reeta. Both Reeta and I got along famously. I got to know at the end of the day that she was his wife. After a while, he joined and suggested another partnership that both he and Reeta wanted to discuss with me.
Shodhan had fallen in love with me, and while Reeta was still his wife, he could not do without me. I was stunned. What was this, I asked them, but inside I was burning with desire, I wanted him to take me there and then and have his way with me. Reeta probably sensed this and suggested that both Shodhan and I continue the meeting without her. He had his way with me and I with him that very evening and we've been happily together for the past 20 years.
Related reading: 5 Brutally honest truths about long-term committed relationships
I love him, and she's my best friend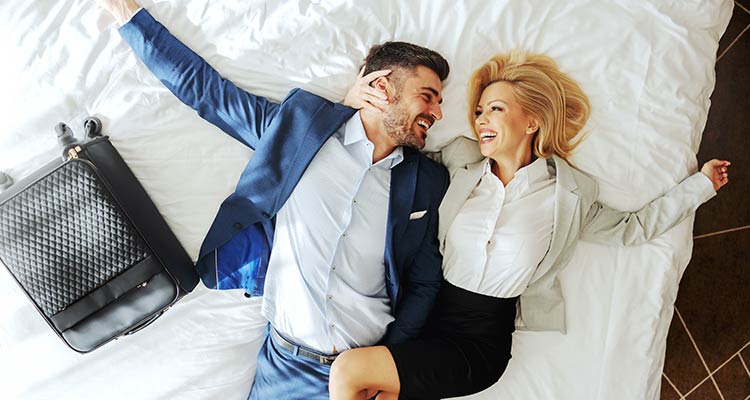 Reeta is not a judgemental wife; she has her time with Shodhan. Early on in their marriage, they realised that they did not want kids, and neither did I, and the relationship works for the three of us. I have not disclosed this to my friends' circle, who may probably frown or disown me completely. Neither have I breathed a word to my family. The fact is that we love each other. Shodhan is a loving man, he takes care of me – the sex is great all the time. I am in my early 50s now and the three of us have seen hardships with health scares, and the like.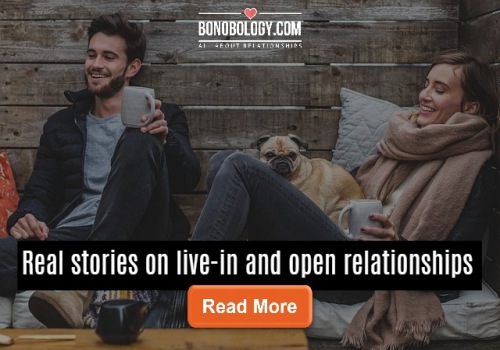 When Reeta was in the hospital I nursed her, and Shodhan and I were with her all the time.
To people who know what we are, we probably are a strange entity. But we love each other – Shodhan is the man for both Reeta and me and while we cannot get married legally, we are fine. Reeta has also proposed to divorce Shodhan so that I do not feel left out, but I objected and still do. Reeta has always been a firm believer that Shodhan should ensure that I am never lonely. We work out our relationship this way – he has me for a few days and her for a few. Honestly, I have no problem, coz the man is my lover, my companion, my heart, and my hot sex magnet. Reeta is my best friend.
Our three-way relationship works. If you think Reeta and I have indulged in a threesome, nope, because neither she nor I want to bare our bosoms to each other! We just love Shodhan and he has never looked elsewhere, neither have we.