I can easily say my husband is my best friend. Whenever we are invited for dinner we discuss the guest list and the hosts in great detail especially when we are driving back, after the party. We laugh a lot, we praise and criticise according to the fun we had. We have animated discussions about politics and it helps that we share the same ideology. Also, we run down news anchors or praise them if they are feisty or run them down if we feel they are bought. We watch movies together and enjoy each other's company. We are, besides being husband and wife, best friends too.
The party before the party
The other day it was my birthday and my husband called a few friends for dinner. We were going out for dinner before having a couple of drinks at home. At the pricey Chinese place we went to, I spent most of time in the loo.
"What happened?" asked my husband, worried and concerned.
"Just acidity," I demurred.
I did not tell him that I had been out the whole evening drinking with my girl gang, gossiping, laughing, bitching and generally having a good time. I had been puking in the loo coz I had mixed my drinks, but I just could not tell him that. And I do go out with my girl gang occasionally. But if I have had four drinks I normally say I have had just one drink.
Related reading: Every girlfriend does these things when she is drunk
How much I weigh and the real price of that top
There is another thing that I can never share with my husband: my actual weight. I always lie about my weight, I always say it is at least 5 kilo less than my actual weight. I just can't bring myself to tell the truth. No, I can't explain this to myself, too.
I remember when I was very young, my granny was wearing a very pretty shawl. She never really bought anything for herself and she looked so pretty. I complimented her on the shawl and she said she had just bought it. But when my grandfather complimented her she said without batting an eyelid that her brother gave it to her. That gene pool has been passed to me. Any nice clothes I wear, if my husband compliments me, I will just say airily, "Mom got it for me", though I might have just swiped hubby's card for it.
About the burfi you brought home…
My husband is from Punjab. And when even he gets any opportunity he loves buying sweets from a particular shop in Chandigarh. The last time he went he bought half a kilo of burfi.
After dinner he asked me to take out the burfi. I mumbled something about having friends over and they eating it up.
He was so disappointed. He said, "I really wanted to have it after dinner, but then never mind," in a small dejected voice. I apologised profusely for having served his favourite burfi to guests.
I just couldn't tell him the truth that after I put one piece in my mouth I just couldn't stop and slowly I just ate it all up .The burfi seemed to be speaking to me, "eat me, eat me" and I gave in, as I always do, to temptation.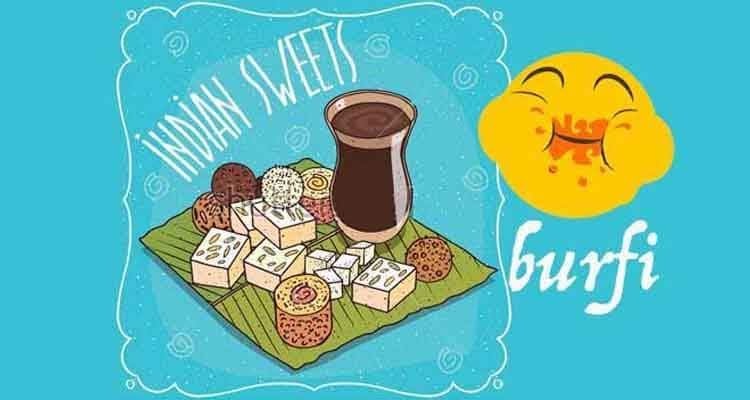 Related reading: 5 times wives lied to their husbands, with very good reason
Those stacks of cash in the cupboard
Demonetisation was a nightmare come true. I always told my husband how broke I was. And that was the time I had to tell him the truth about money I had hoarded, though I pretended even I had no idea about the money that was lying in one secret corner of my cupboard.
"I wish I had known," I told him, with my eyes misting, "I am so bad with money I would have just handed it all to you," I told him with sincerity in my voice, though I was lying so blatantly.
At my friend's wedding anniversary party, everyone was dancing and having a good time. We were drunk with happiness and alcohol. I looked at my husband and I knew that our vows were for ever as I clutched his hand tightly, but then why do I mostly dream of my classmate whom I haven't met forever after I passed out of college?
5 White Lies In Relationships That Partners Tell Each Other At Some Point
https://www.bonobology.com/why-does-love-have-to-be-perfect-all-the-time/