Weddings are all about building memories that would last a lifetime. And what preserves memories better than a photo album?
Pre-wedding photo shoots have become a part of wedding rituals and couples dive headlong into the laborious task of choosing destinations, changing attire, standing for hours in the directed pose – all to get picture perfect clicks!
However, this Delhi-based couple – Harinder Singh Pelia and Ritika Mehta decided to shut the camera on stereotypes and instead try something offbeat yet memorable.
Big time foodies, this duo decided to revisit their memorable foodie locations and recreate their special moments of love over food. What could be more adorable?
The groom Pelia told indianexpress.com in an email interview, "Like every other couple, the girl wanted to have conventional pre-wedding in pretty gowns and the guy was trying to avoid it like the plague. I work as a brand manager, so creativity is the centrepiece of my work. I wanted to do something fun, creative and which brings out the romance between us without making it a cringe-fest for the viewer."
That's true. Weddings are not only about glamour and traditions. They are also about giving tradition a unique twist and never missing out the fun.
Weddings are also about never losing the real you. And this is exactly what Pelia pointed out – "Food has always been pivotal in our relationship. So it was as real as it gets. Lots of people pretend to be someone else in their wedding pictures. We didn't want to pretend and hence went ahead with this."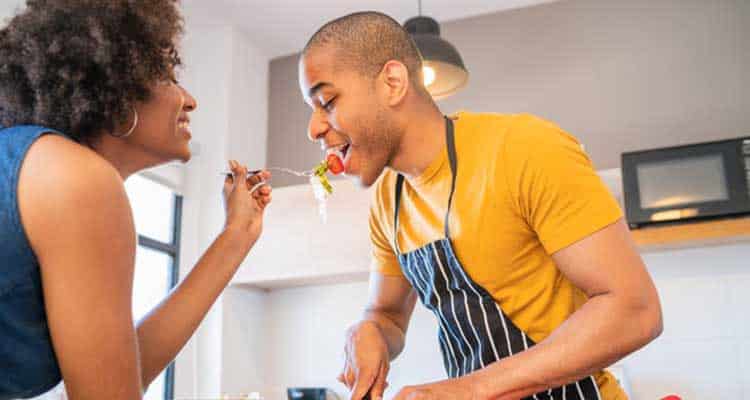 This couple has given some real wedding goals to all future brides and grooms by asking them to be the 'real version' of themselves during weddings and to always do what they love.
Because in the end, it is all about sharing love and happiness as the groom said, "But we wanted to just do what we love, make ourselves happy, share the love with people and make them smile too."
Could it be any simpler and more beautiful than this?
So, which is going to be your real wedding theme next?