Infidelity has been a much discussed subject. It has been trending worldwide even before Twitter came into existence. We have written books, painted masterpieces, made countless films and we have talked. A lot. For years. And we still don't seem to be done with it. What makes the whole thing difficult is that it's never a clear black and white matter. All the parties involved are human, they all have their hearts in the game and they all mostly get trampled in the process.
How do we brand just one person evil and the rest two as mere victims? There's also the argument that monogamy in itself is the problem. A theory has it that humans are naturally polygamous and it is illogical to expect monogamy from them. Yet we do expect monogamy and keep suffering. This dilemma has been well documented in various films and some of them try to humanise all the parties involved.
Bollywood has made some amazing films on extra marital affairs. While there are ground-breaking films on extra-marital affairs in Hindi there are also women shown as the adulteress, the home breaker.
The Bollywood Adulteress Who Touched Our Heart
Adultery in Bollywood has been shown with both sensitivity and brashness. Sometimes the adulteress is shown as the vamp who is out to wreak havoc on society but there are times she is shown as a beautiful, loving person for whom you cannot help but head-over-heels. We simply love these on-screen adulteress characters in Bollywood and we tell you why they touched our hearts.
Related Reading: What's The Real Reason For An Extra Marital Affair
Maya from Kabhi Alvida Na Kehna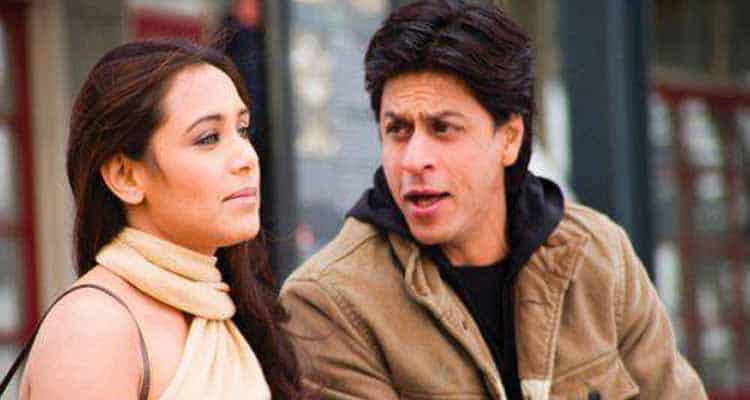 Rani Mukherji is the portrait of heartbreak in this 2006 film, which is about two couples and their broken marriages. Maya is the poster girl for the good wife. She takes care of the house, the husband and runs their lives. She's however indebted to her father-in-law who's the one who took her in as a child.
This weighs heavy on her soul and reflects on her awkward marriage. We could look at KANK as a film that shows us two people trying to save their marriages and yet fail miserably.
The selflessness of the characters when they are sorry about their infidelity makes them look human. Rani Mukerji is so believable as the simple Maya. She is nothing like the conniving adulteress that many Bollywood films show. She is someone who is desperately trying to find the zing in her marriage and infidelity is the last thing on her mind. But you never know when an extra marital affair starts and that is precisely what happens to Rani and SRK in KANK. We loved her in the scene where she lives alone and her ex-husband comes to invite her to his wedding and finds out that she hasn't really had a happily ever after.
Related reading: What happened when her husband caught us sexting
Chandramukhi from Devdas
The whore with the heart of gold is a narrative trope that's been used throughout history. In Devdas, Chandramukhi embodies the trope and elevates it. Madhuri Dixit doesn't just bring beauty to the character, but cuts her heart out and leaves it for the audience to see. Paro being married to someone else technically is 'the other woman' except in perhaps the movie Devdas. But considering Paro and Devdas as the main couple, Chandramukhi becomes the other woman. She's someone who is willing to settle for even a small piece of Devdas's love. He's abusive, drunk, not worth it and yet she loves him. Chandramukhi is Devdas's knight in shining armour, making her much more than a mere narrative troupe.
Veronica in Cocktail
Often called Deepika's breakout role as an actor, Veronica is a nuanced character. The lines between the three characters are blurred beyond comprehension and we can't help but feel sorry for them. Veronica shows grace and heartbreak while letting her man go, that too to her best friend. We see her grapple to make her relationship work, even when she knows that her partner is in love with another. That grappling is visible in her actions, on her face, in those expressive eyes. Veronica is all of us in how hard she tries in love, but like some of us she fails, and we feel her pain like it's our very own.
Saba from Ae Dil Hai Mushkil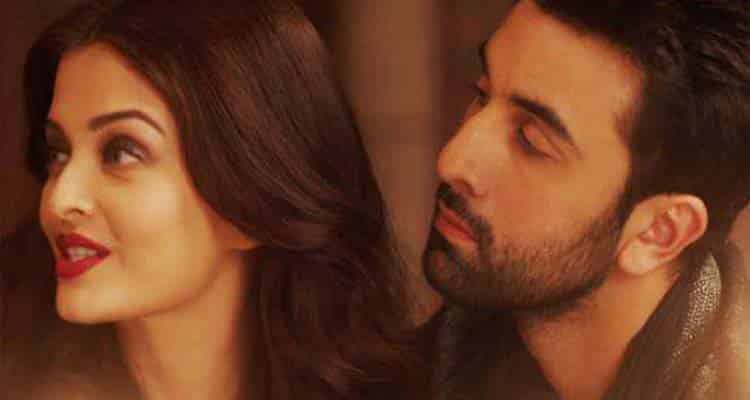 Saba knows when she's the other woman, she also knows when to leave and Aishwarya Rai gives a masterclass in this scene. She tells Ranbir's character who's her boyfriend at that time, that she doesn't want him to explain to her why because if he does she'll understand and it'll break her.
She says you can't control who you fall in love with, but you can control when you leave. She tells Ayan to leave. This is the opposite of 'Ja Simran Ja…' and it just works.
Saba is in a way the other woman for Ayan because he's never stopped loving his first love. She's stronger than him and can let him go. She is strong enough to make the tough decisions but loving enough to convey the decisions without hatred.
Kavita from Arth
The 1982 film was a confession of sorts for Mahesh Bhatt, about his affair with Parveen Babi. The late Smita Patil embodies the paranoia of the other woman in Arth thoroughly. Even after her lover leaves his wife, her paranoia doesn't recede, only to be turned into guilt later. You sometimes feel sorry for her character and sometimes you hate her for her selfishness, her insecurity. Smita Patil's brilliance as an actress shows in this film because she keeps the audience glued to her emotional turmoil.
The range of emotions that she goes through may not always paint her character as morally superior but that is precisely what makes her human. We may not condone her behaviour but we sure end up understanding it.
These women have stolen our heart with their believable and brilliant performance in the films they have done. You you haven't yet seen these films do check these out. And if you have already, let us know if you agree with us?