Enduring relationships are built on more than just love. They need respect, trust, commitment, intimacy, and a sense of security – not just emotional but also financial. The past two years of the COVID-19 pandemic have reiterated how fleeting life can be. In these precarious times, the uncertainty of what the future holds can take a toll not just on your mental health but also on your intimate relationships.
One way of combating these uncertainties and making sure your spouse and loved ones have a blanket of security no matter what the circumstances are is by buying a life insurance policy. If you're thinking of purchasing insurance, you'll find many choices in an insurance guidebook. However, the choices can often get confusing.
To help you make a financially sound investment into the future of your loved ones, we bring you some tips for buying life insurance for the first time and also help you decide on the best life insurance for families.
8 Tips For Buying The Right Life Insurance For Families
Financial stress and uncertainty can have devastating effects on even the strongest relationships. Even couples who were once envied for their perfect love story may find themselves caught in the rut of bickering and arguments when you don't know how the bills will get paid or whether you will have enough to walk into the sunset of your life comfortably.
Investing in a robust life insurance policy can take the edge off these common concerns to a large extent. Life insurance helps in ensuring that your loved ones are financially secure if you die. It can assist in paying off loans, dealing with education expenses, and giving money for the family to live on when they need support. Getting life insurance while you're young is a smart idea, as it ensures that you obtain less expensive policies.
How do you make sure you zero in on a policy that delivers on these promises? Here are a few tips to keep in mind:
1. Choose the needed coverage
The first order of business when choosing life insurance is to decide on the life coverage required. The benefit is the amount of money, which your family or loved ones get after you die. To know the amount you'd need, you can use an online calculator. There are arrays of formulas, which can assist you in picking the best coverage amount, like multiplying the gross yearly salary by six to ten. Utilize these tools to know how much your loved ones are going to need and calculate the right life insurance coverage.
Related Reading: Achieving Money Relationship Goals As A Couple
2. Know your existing financial condition
If you have decided on the kind of insurance you want, you will have to know how much your loved ones will require to keep their standard of living after you. The amount of life insurance you might need is determined by an array of factors like standard of living, inheritance and outstanding credits, and the demand to replace your profit in your absence.
Finishing a financial needs assessment that examines your existing financial condition, debits and credits, personal conditions, family needs, and personal goals can be advantageous. A financial requirements analysis or financial planner can assist you in making sure that the financial products that you get correspond with what you're paying for.
At the same time, it's vital to not choose an overly risky policy. Apart from securing the lives of your spouse, children or other dependents, you can also leverage a good policy for executing your dream retirement plan.
Being able to take a step back from the hustle of life and spending your golden years in the company of your SO, now that's what couple goals are made of, and a good insurance plan can help make that dream a reality. A lot of life insurance brokers and financial gurus offer models of this, and there are a lot of tools that you can use online.
3. Buy insurance you can pay for
A lot of people are astounded at the amount of life insurance needed to protect the people they've loved most. However, it is a mistake to forgo any insurance coverage at all if you are not able to pay for the plan you like. Something is surely better than nothing, and you do not have to buy the best insurance plan to handle the needs of your loved ones.
4. Think of your beneficiaries
A beneficiary refers to the entity or person you put in the document to receive funds in case you die. Your beneficiary can be a trust, a person, a business, or a church. You can have many beneficiaries as well. It is vital to ensure you think through your beneficiaries, and any proceeds intended to benefit a minor must be held in trust.
With a little foresight and planning, you can make sure your spouse and children are taken care of, at least financially, in the unfortunate event of your death. While money can't compensate for the grief of this loss, it can certainly protect them from a whole gamut of hardships.
Related Reading: Financial Planning Tips: Best Investment Ideas for Married Couples
5. Look for the right kind of policy
A lot of people do not have an idea about how life insurance policies work. They mistake them all to be the same. However, there are two kinds of policies available to choose from: term and whole life.
A whole life insurance policy covers the user until the time she or he lives. In the event of the policy holder's death, the benefits are transferred to the beneficiary. On the other hand, the term life covers a particular period. If the insured lives more than that time, then the policy expires and no death benefits are obtained by anyone. In this case, the best thing to do is to renew your policy periodically.
6. Look for the best life insurance coverage
The coverage you want is the next important factor in choosing the best policy for your needs. Experts think that insurance must cost at least six times more than your yearly salary. No one surely knows the amount of life insurance cover they really want. As a result, it's better that you must look for the assistance of an insurer or financial advisor.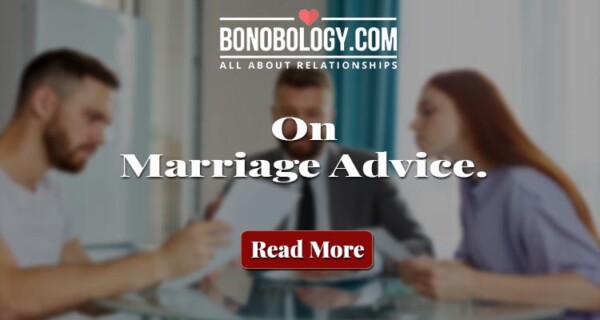 7. Outline insurance objectives
It's also vital to align your insurance policy with your life goals and that of your loved ones. Think of where you like to be in twenty to thirty years. That matters a lot. Would you rather give out a lower term premium and invest your fund elsewhere, like a college fund, or RRSP? Or do the investment benefits of a whole life policy suit your plans the best?
8. Which life insurance company you're going to purchase from
Picking the life insurance provider is the next vital part. Some clients are of the view that all the companies offer the same kind of services. However, this is totally not true. To the best of our knowledge, we know that the nitty-gritty of every life insurance policy differs, from provider to provider.
There are many agencies that review the companies and rate them on the grounds of investment quality. It's always recommended to seek their assistance so that you know what you're getting out of a chosen policy.
As a first-time buyer, it will be sufficient if you know these things. These tips for buying life insurance can help you make the right decision about a life insurance policy. Of course, it's always advisable to consult your partner on such decisions and keep them in the loop. Turn it into an offbeat date night idea, and spend a Saturday evening, reviewing policy documents with your SO.
Money And Marriage Tips: 12 Ways To Sort Out Finances In A Marriage And Grow Rich