India's heartthrob Shahid Kapoor is making a number of headlines this year, not as a coveted chocolate boy, but as a beloved hubby and proud father. Ever since Mira and Shahid had their baby daughter Misha, they have been setting major parenting goals for the entire nation.
Shahid Kapoor recently gave an interview to Verve, where he opened up about his growth as an actor, his upcoming movie Padmavati, his new life priorities – Mira and Misha, and figuring out the real Shahid.
Asked about the challenges faced by the actor as Maharawal Ratan Singh in Padmavati, Shahid said, "For me, it was a leap of faith to do a film with a team that has worked together before and been highly successful. When Sanjay Sir (Leela Bhansali) met me, I asked him 'Do you think this is worth my time?' He answered, 'Do you think I would have asked you if it wasn't?' I am in awe of him, for he has been relevant as a filmmaker for over 30 years. I told him that if he wanted me to do it, I would. And that was it. Beyond that, the journey of the film has been magical — extremely challenging, but also extremely magical."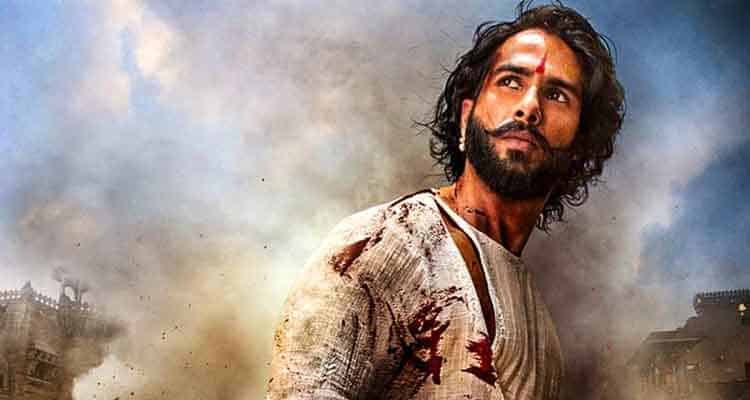 We all know that Shahid is a perfectionist. After making his share of wrong choices in Bollywood, he is making sure that the movie is worth it. And there is a much greater reason than doing 'right movies'.
Shahid doesn't want to run short on his 'substantial' family time with Misha and Mira.
The Udta Punjab star said that as long as he had nothing to lose, he was okay with the movies sapping out all energy from him until he passed out on his bed. But after his marriage he is realising the toll demanding movies can have on his personal life.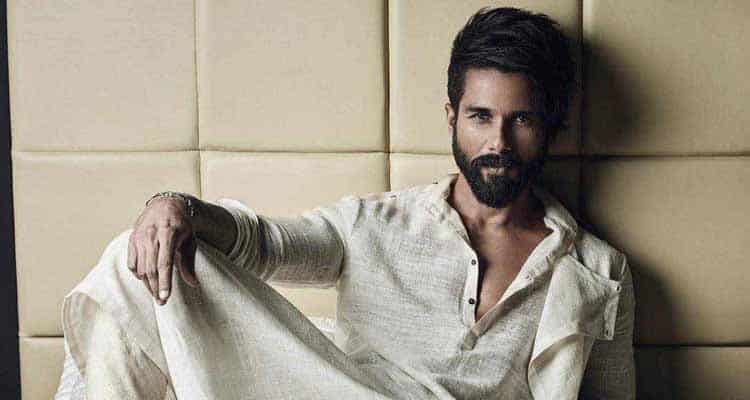 "But, honestly now, after getting married and having Misha, the awareness of the intensity has become much stronger in my mind. Earlier, I was doing my own thing; I wasn't sacrificing anything substantial to be on the set. Now, I feel that if I'm sacrificing time with my family, it has to be worth my while."
It is absolutely commendable and heartwarming to note that Shahid is determined to put equal weight on his profession and family.
Shahid went on make an honest confession about how being a father and a husband has changed him:
"The way marriage and parenthood have changed me can fill a book. Today, the two most important and relevant people in my life are both female. I have gained a lot of respect for women, not that I didn't have it earlier. I was raised largely by a single mother (Neelima Azeem). Marriage and parenthood are enriching. I remember chatting with Farhan (Akhtar) when Mira was pregnant. I asked him what it was like to have kids. He smiled and said, 'You will only know when you get there.' I can totally understand why he said that, it's very difficult to explain the feeling."
https://www.instagram.com/p/BbY2-AvAeuA/?taken-by=shahidkapoor
The Jab We Met Star continued with his honest feelings and said, "It's a huge change, because you're not your own priority anymore. You don't think of yourself first. As an actor you are so self-absorbed, everything is 'my' this or 'my' that. Suddenly that feeling disappears, and it feels so liberating. I'm an extremely emotional dad. I can't control my emotions when it comes to Misha, my daughter, and I know that's going to be a problem in the coming years because I'm not going to be able to be very logical or practical about her."
On a concluding note, Shahid Kapoor bared his soul and heart and gave a glimpse into who the real Shahid Kapoor is:
"I'm very simple at heart. I'm an emotional being who has a very logical side to him. This causes a lot of confusion because people can't understand which one they're dealing with at times! The only way to rein my emotionality is to be able to create a structure; otherwise I'll just be all over the place. Also, I have an overbearing need to do the right thing; I can't fight it. I believe very strongly in God. My first priority in life is God's realisation, and everything else comes after that. And, I'm a fighter. Every time I'm down, I manage to come back up. That's how I have been made."
God bless you, Shahid Kapoor. It is always a humbling experience to know this man. No wonder he is one of India's favourites and will always remain so.