He didn't want to go against his family
On August 12th 2016 Adi broke the news that he cannot go against his family. It took me some time to comprehend the context of his statement. Then he said his family has chosen a girl for him from the same business family as his aunt. He also said that his family is very traditional and orthodox and will not accept any girl outside the Tamil community. I was shocked to hear that, as I was not prepared for it. I'd been waiting for him to come to Mumbai, as he had promised to meet my parents.
I asked him, "What did you say?" His reply was that they raised him from the age of eight (Adi is an orphan) and this is their last wish and he cannot go against them. "Then what about us?" I asked him and he said he was trying to convince them. "But if you already decided to not go against their wish how will you talk about us?" I asked.
I was heartbroken, not because they didn't want a North Indian girl, but because they had not met me even once to decide, and second, Adi did not talk to them about us and simply decided to go according to their wishes. I was shattered and angry. I shouted at him and I pleaded. I tried everything that I could to save my love but realised I was fighting alone, since he had already given up. I was so helpless.
I tried everything that I could to save my love but realised I was fighting alone, since he had already given up.
I was so helpless. Adi got engaged in November '16 and I couldn't do anything. He had given in to family pressure.
He kept me dangling
I kept hoping that everything would be fine. I went on tours. I'd hit borderline depression and needed to get out. But every time I returned to my ground, he was there. He was always there in my thoughts.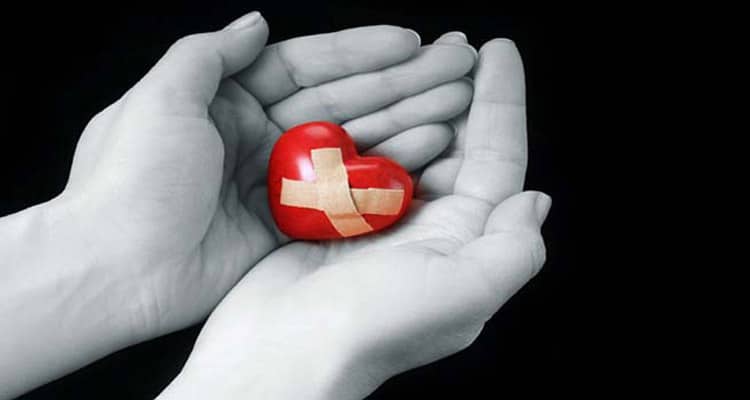 From September 2016 to July 2017 he apologised many times, but never called me. Instead he only texted me. I was so deeply in love with him that despite him getting engaged I kept replying to his text messages and sometimes I sent him messages letting him know about my whereabouts. In every text that he ever sent, he expressed his guilt and a suggestion to move on. I could have always done that but never did it. It's tough to get over love so easily.
After months of struggle I decided I needed to go out of my country to a totally unknown place and among unknown people. And perhaps my desire to run away was so strong, even fate favoured me. I got an opportunity to work abroad on a two-year contract. I could have turned it down, but I didn't. I just signed it. I wasn't sure if it was the right decision, but I just wanted to escape my situation. Meanwhile I kept updating Adi about my actions. He was aware that I was not OK and I was struggling with my life, but he never called.
One day in April after I had already signed my contract, out of nowhere Adi texted that life would be different once I moved out. I don't know why he said that. Maybe to keep my hopes alive. Maybe he was confused about his status.
Related reading: How to identify breadcrumbers in online dating!
When I decided to leave the country, he called
I was going two steps ahead and three steps back. I wasn't moving on, but trapped in my own emotional trap. It took me ten long months to come to terms with the fact that there was no future with Adi. By mid April my messages to him had reduced to exchanging good mornings and afternoons and that too only when he texted. One day in July Adi texted he would come to meet me before I left the country and I was surprised. After a week he called me to talk about coming to Mumbai.
He had called me after ten long months. A hope was alive once again. My next three weeks went in planning things and escalating my visa process so that when he came we got quality time to spend. I wanted to see him enough to not miss him for two years, wanted to talk to him enough to keep the memory of his voice in my mind. I was excited and hopeful, but three weeks passed by and one day he texted he couldn't come, as he had too many responsibilities. Once again, I was left alone.
All those months that I had spent in getting myself back to normal were washed out. I wrote one last very long emotional message for him before taking off and he replied saying he felt lucky to have found such a girl, but he still has to walk away from her life but he will always be in touch with her.
Related reading: My lover cannot commit to me as he can't leave his wife. He won't let me go either
Slowly I'm moving on with my life
I came to a new country in the first week of August, but Adi never made any attempt to connect with me. He did text me a couple of times but they were dry texts and forwarded messages. I guess I do not matter to him anymore. The wait is finally getting over. People generally try to move on quickly but in my case I have taken a year. Finally I decided to close this chapter of my life forever. I deleted all the messages that we had ever exchanged, our pictures of happy days, the emails and his number too. I've done everything to save my love, everything that was in my capacity. I don't regret or "wish I had done that". I've stopped waiting for his messages. I don't know if he got married, but now can't bother myself worrying about it.
I've started going out with a new set of people, investing in making new friends, travelling to nearby places. I make sure I am not alone on a Friday or Saturday evening, but doing something recreational. If nothing else, I have something to do on my own.
I have finally started to move on. I don't hate him but I think I'm not in love with him either. I'm done with the idea of being in love. You can only fall in love with someone who is ready to hold you. You can't be in love with someone who is half there or makes you feel lonely.
You can't be in love with someone who is half there or makes you feel lonely.
We broke up as he was pursuing random girls on Facebook, but I am unable to forget him
How To Get Over A Breakup Fast? – 8 Tips To Bounce Back Quickly