I'm a diehard romantic and chatterbox. I'd always dreamt of a man with whom I could talk tirelessly. I believed that someone with whom I couldn't even mentally connect couldn't be my ideal match. I often valued intelligence over good looks.
Years passed and I could never really come across that guy who made me feel as though the universe was giving me some kind of sign.
I am a modern woman and I left no stone unturned. I tried Tinder and TrulyMadly too. But nothing was of great use. The chats would never go beyond, 'Hey you look great and what do you do?' I got tired of explaining my work. I'm an author and all I do is write. They questioned, 'Umm so, what do you do for a living?' I replied, 'Umm, I write.' The comments like, 'You look too good to be a writer' pissed me off even further.
Related reading: Here's a list of best dating apps
Stereotypically, these men still thought of a writer as someone who carried a typical jhola and had no fun in life. I craved someone who could be genuinely interested in a writer. Someone who believed that I could afford a comfortable life even from 'Writing!' I remember the times when in spite of earning decently, I had men who told me I must look for a real job. I had a tough time explaining that I was a fashion writer at the biggest E-commerce website in India.
Related reading: 5 things you will relate to if your partner is a writer
I'd almost given hope
When I had almost lost hope, I was scrolling through my Facebook profile and stumbled upon a message from a guy who was clearly interested in knowing more about me. He was interested in a writer.
As I got to know him more, he was a perfect gentleman. His straightforward attitude was something new and he demanded my attention.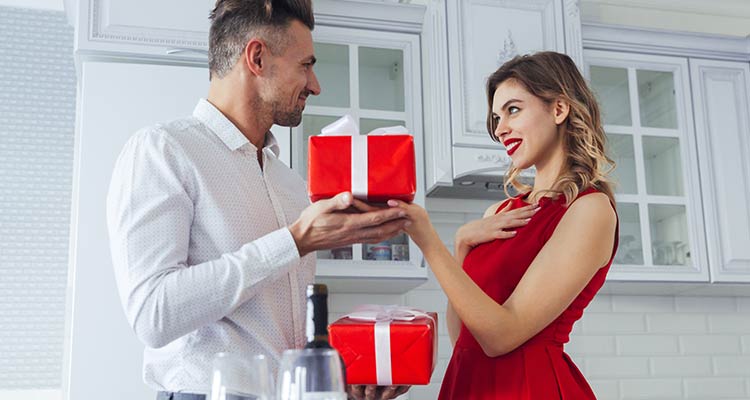 At first, we started talking casually. I felt that I could share all my thoughts with him without being judged.
No, our thoughts were East and West, I tell you! Our professional lives were completely different. I was a fashion freak and wrote about it. Whereas he was an operations manager at a leading company. Our initial conversations were work-related. There were times when I obsessed over the fashion trends and he laughed at me and wondered what all the fuss was about! To me, it mattered a lot. It was my job after all.
On the other hand, I found it funny how he seemed to be studying the operations of the other companies and how passionately he followed the stock market. It was something I never found fascinating before. Things changed as we accepted each other with our varied interests and we found it a good chance to learn a thing or two from each other.
Different is interesting
After all, we don't need to end up with someone who is just like us. Instead, it's best to have someone who not only accepts us but also shows us yet another point of view of the same world. Maybe this was the reason why we liked to spend more time together. We were nothing like each other, which only made us feel more interested in what the other was talking about. The things about literature which my friends from a similar domain often found too boring to go and on about, seemed interesting to this tech savvy guy, as it was something he hadn't talked about before.
He was often interested in knowing in depth about the characters of my novel, Are you magic or am I a trick? And he was the first one to know what was actually cooking in my mind while I described the main leads and why they had such peculiar habits. He was interested in my fiction work, while he also shared his favourite self-help books with me. Our genres differed, yet we were in perfect sync with each other. I guess the only thing similar between us was that we both were looking for love and respected ourselves first.
We hit it off so well that we were soon meeting each other very often. He was my best friend. I remember crying and creating a ruckus because my colleagues who often pooled money to celebrate birthdays somehow forgot to celebrate my birthday. Now, I look back at it and laugh. But at that moment, this man held me tight and consoled me with responsibility and maturity, as though the world depended upon my happiness! Well, his world did.
Related reading: 5 things men do when they are in love
My perfect dinner date
I knew he had been planning my birthday for a very long time. He was a perfectionist, unlike me. Right from my birthday shopping, he was with me trying to find the best things for me. It was lovely when for the first time, someone else was the most excited because it was my birthday. For him, it was 'Arpita day'.
He surprised me with cake the previous evening. There were balloons, a frame with all our pictures together, a cute teddy bear and the most loving person by my side. I had stopped cutting cakes after I had turned 5., but somewhere deep down, I did crave to be treated like a little girl, at least on my birthday. To me, cutting a birthday cake meant a lot!
We went ahead and cut three cakes on my birthday. It was a beautiful evening and it started drizzling. He looked dapper in a classy black Nehru jacket layered on a white shirt and black trousers. I stuck to my favourite, a shifting blue and black saree. We, the foodies, hogged our favourite butter chicken, rotis and fish. I remember how rain tried to play spoilsport on our perfect candlelit dinner. We had to move our table inside in order to avoid getting drenched. We didn't care, as after we finished our lunch, the hotel staff provided us with a very big black umbrella which totally reminded me of yesteryears' song, 'Pyar hua ikraar hua hai'.
I'm glad he didn't invite my friends but turned my birthday into a perfect dinner date.
Signs from the universe
One day, we thought that we must stay together forever and enjoy this friendship, love, craziness till eternity. We are best friends and the rest later. At some point, we were addicted to each other. It seemed perfect to spend the rest of our lives with each other. No, there wasn't one single sign from the universe that he was the one. But there were several signs for a very long time about the same person. The dumb me finally got it, that he is The One!
Save<Save<