Famous TV actress Shweta Tiwari has recently spoken about how poisonous her second marriage was and why she decided to call it quits. She had brought domestic violence charges against her second husband Abhinav Kohli earlier and now she is separated from him and has filed an FIR. Strong-willed Shweta said that there is no reason why women can't move out of toxic second marriages. She said, "People are pointing at me and saying, 'Oh! It didn't work out the second time also?' I would ask them, 'Why? Problems can't happen a second time?"<
As Shweta points out it's better to walk out of a troublesome marriage than to cheat, look for emotional sustenance somewhere else and yet stay in the marriage for the sake of society.
This brings us to why everyone can't be as bold and sorted as Shweta, who is ready to take on anything for the sake of her children. Shweta Tiwari's second marriage problems to Abhinav Kohli is a pointer that second marriages could be harder and especially where stepchildren are concerned. In Shweta Tiwari's case, her husband was showing lewd videos to his stepdaughter Palak and making derogatory remarks.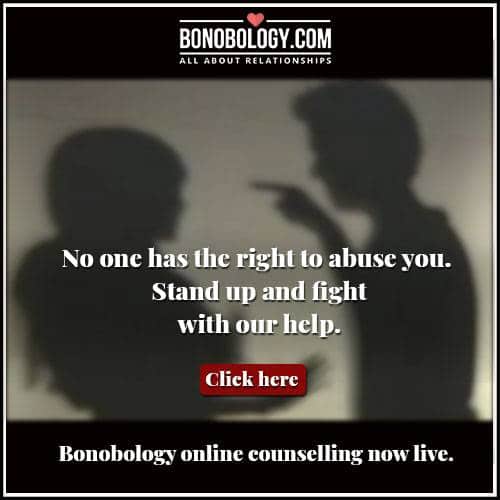 Let's face it second marriage problems do happen and second marriage can be harder but why do women find it so hard to walk out of a second marriage?
Related Reading: The Lessons I Learnt from My Two Marriages and Two Divorces
5 Reasons Why Women Can't Move Out of Toxic Second Marriages
As such divorce rates in India, when compared to other countries like the US or Britain, are really low. Despite that divorces are happening in India and are being accepted in Indian society. Divorce rates are higher among celebrities. But if an Indian celeb, a man, gets married thrice in serial monogamy it is acceptable but when a celeb woman decides to end her marriage a second time, fingers are pointed at her for her inability to work out the marriage. That is why women find it harder to move out of a toxic second marriage. We list 5 reasons why.
1. The blame is on her
If a woman decides to walk out of a marriage a second time the blame is always on her. It is always construed that she is too independent-minded or maybe not enough domesticated for the marriage to work. As such divorced women in India deal with a lot of social stigmas but God helps the twice-divorced woman. She has to be strong both mentally and financially to deal with society, fight court battles and find her freedom.
2. Support system goes missing
Parents and siblings might be supportive the first time when a marriage breaks up. But when a woman says that there are adjustment issues the second time, the reaction is, "Oh! No, not again. Don't count on us this time."
No matter how progressive and evolved a family is they still cannot accept a second divorce. They want the woman to stay on in the second marriage and adjust in every way possible.
3. They get used to the toxicity
After going through a toxic first marriage when they are hit with the toxicity of the second one, they are so used to it by then and they take it as a given.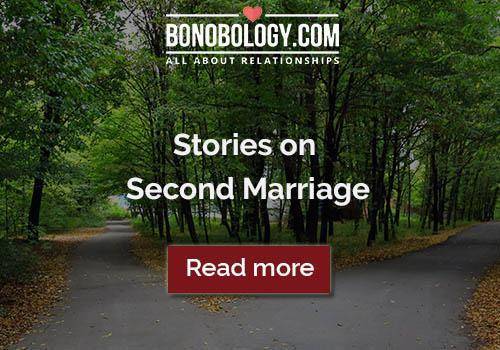 It is very painful not to find happiness a second time. Along with that comes the resolution that no matter what she will make it work. Even when it does not work they keep trying and trying harder till the toxicity becomes a part of the system.
4. Women keep suffering from self-doubt
They bring the insecurities and baggage of their first marriage into the second one. They keep telling themselves that they should not make the same mistakes they made earlier. When things don't go as planned and the tiffs start or there is a communication gap, women suffer from self-doubt. They keep blaming themselves for the issues cropping up.
5. Intimacy issues
If sexual incompatibility was one of the reasons given for the first divorce and if it continues to be the issue in the second marriage then it's very hard to bring it up. One lady once wrote to our Bonobology counsellor that both her husbands were impotent and when she told her family about what they told her she was the sexually needy one.
These are the reasons women keep on struggling in the second marriage and lack the strength to take the resolution to walk out of a marriage a second time.
In fact, in Indian society, second marriages are often arranged matches to ensure financial security and protection for women. In a scenario like that, it is harder to take the second marriage to court.